Sign up for our Newsletter
History of the defender
In 1947, engineering director Maurice Wilks sketched the shape for the original Land Rover on the beach at Red Wharf Bay, Anglesey. His brother Spencer, who was the company's managing director, liked the idea and an icon was born.
Based on a post-war jeep, the first Land Rover Defender prototype was launched later that year. It was designed to be an all-purpose, all-terrain workhorse.
In 1948, Rover introduced the first Land Rover Station Wagon and in 1949, the British Army ordered it's first batch of Defenders.
By 1950, British Royalty began to use Defenders and, over the decades, these hardy vehicles have remained a staple in the Royal fleet of automobiles. Steeped in history, these iconic off-roaders, have cemented themselves in British culture and are synonymous with outdoor life and adventure.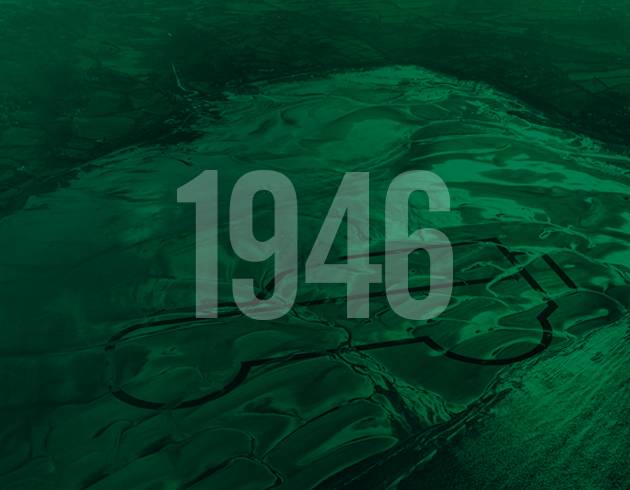 A Legend
is Born
1946: Maurice Wilks (Rover's then Technical Director) needed to replace his beaten-up WW2 surplus Jeep. Legend has it he drew first his plan in the sand near his Anglesey beach home.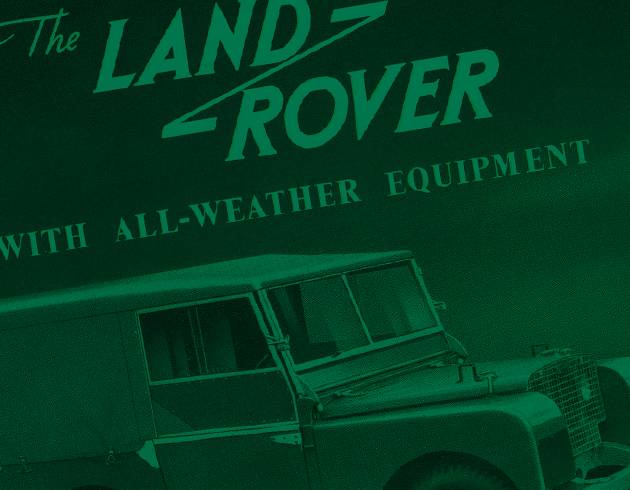 Early
Years

1948: One year later, the 'Land-Rover' Project became official. It utilised a Rover P3 engine, gearbox, and back axle.
1951: Land-Rovers out-sell all other Rover vehicles 2 to 1.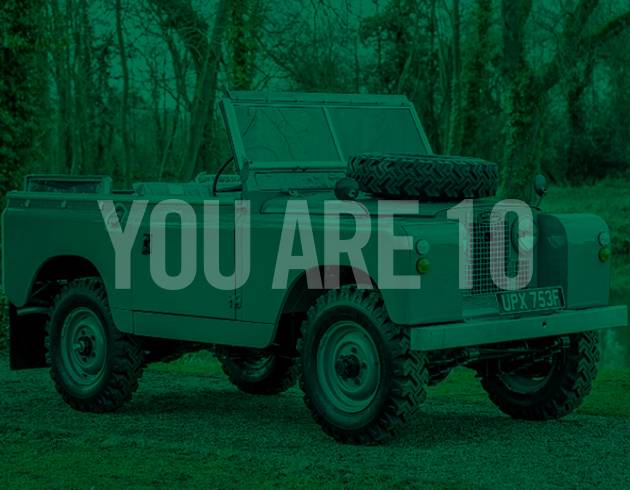 THE FIRST
DECADE

1958: On it's 10th anniversary the Series II is introduced. Wheelbase options were 88in and 109in with a 2,286cc 4 cylinder engine. Synchromesh is added to the top two gears. Now adopted by the Australian army.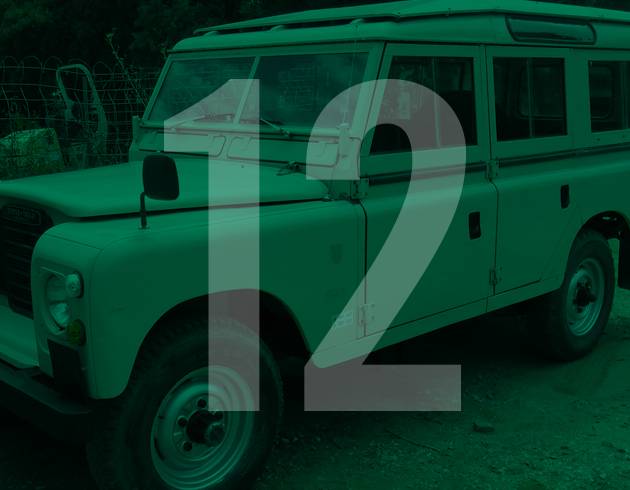 PILE IN
EVERYONE

1962: A 12-seater station wagon body is introduced for tax reasons. The reality of fitting 12 adults into this vehicle proved to be a bit of a tight squeeze.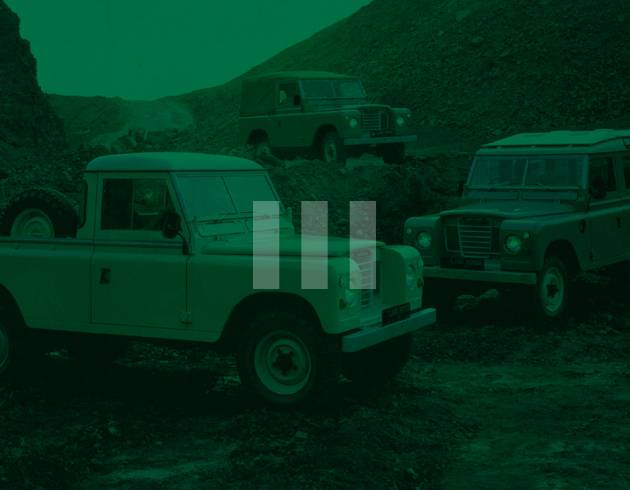 THE MIGHTY
THREE

1971: Series III launched with a number of mechanical refinements. Externally very similar to the IIA except for updated headlights and grill.
How
Many!?

976: The One Millionth Land-Rover is produced!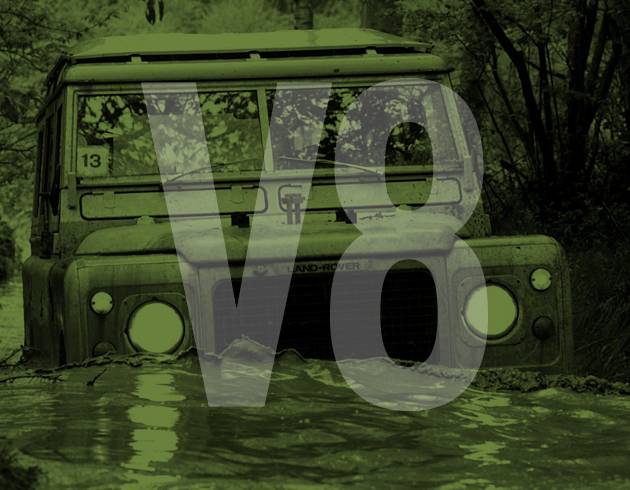 Enter
The V8

1979: New development programme began to bear fruit with a V8-engined 109" Land Rover dubbed the 'Stage One' – essentially a Series III model. It had a grille flush with the wings to allow room for the larger engine.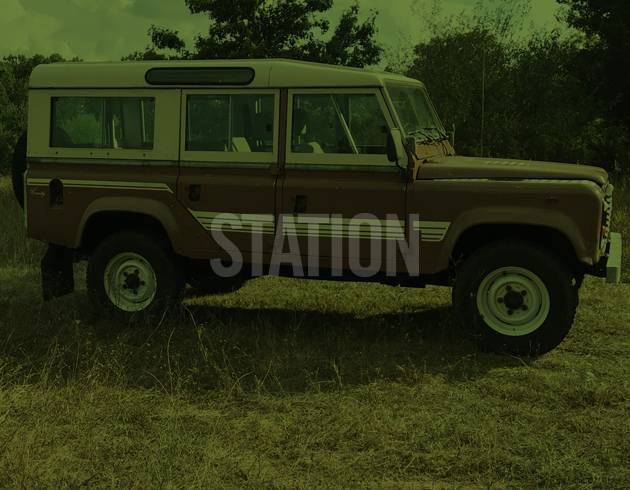 Tally
Ho!

1982: The Series III 'County Station Wagon' is launched to attract the well-to-do-county folk and the rural middle classes.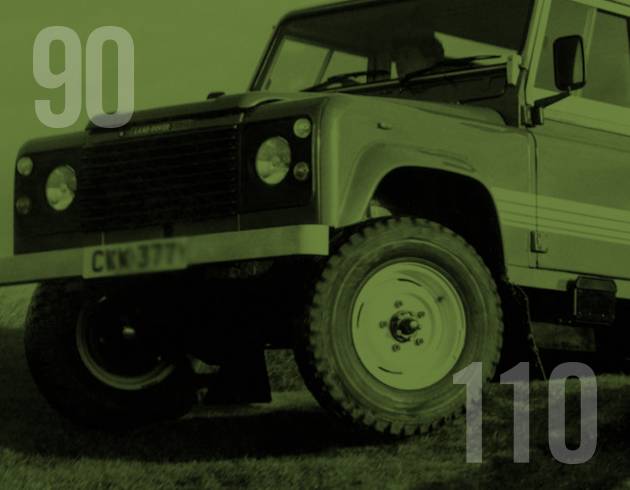 90 or
110?

1983-84: The much loved but aging Series III is replaced by the 90" (1984) and 110" (1983) Land Rovers. These models introduce more modern styling, and coil springs. A extra-long 130in wheelbase version is also produced.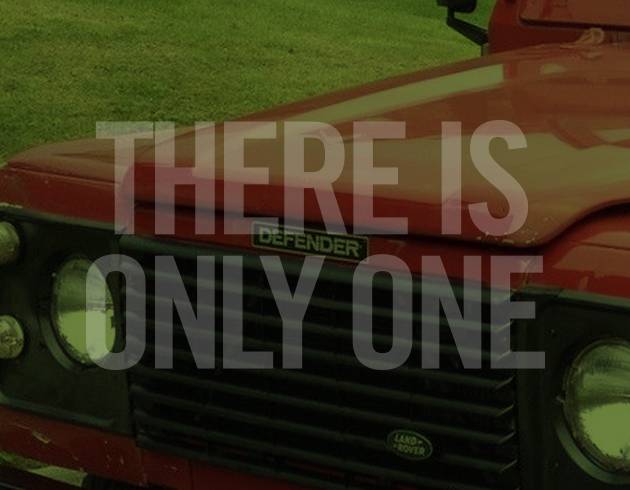 REBRANDED

1990: 90" and 110" Land Rovers are rebranded under the 'Defender' name to reflect their use by defence forces. Rebranding comes with a new 200Tdi diesel engine option. The 300Tdi option followed in 1993.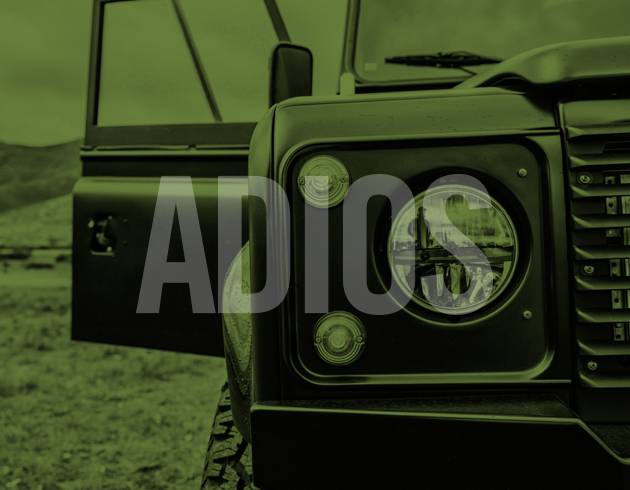 EXIT
THE V8

1995: The powerful V8 petrol engine now ceases production in the home market.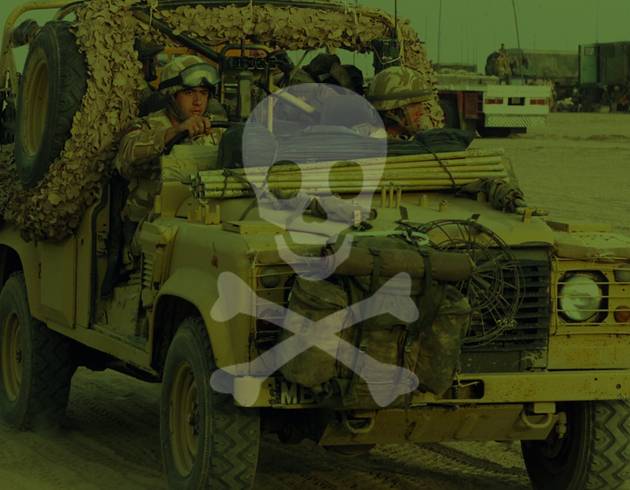 M.O.D
OK

1996: A major new order is placed from the British military for adapted 90s and longer wheel-based 110s. The Wolf and the Pulse, have served in both Iraq wars, Afghanistan and Sierra Leone.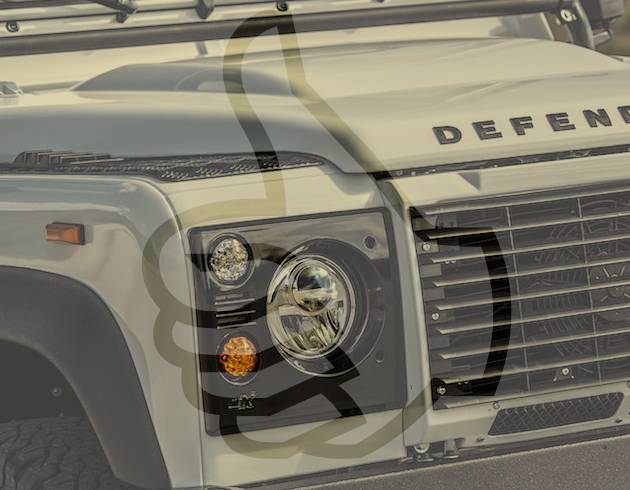 Defender
Face-left

2002: The Defender gets an upgrade for the new millennium. Changes include zinc-plated steel doors, which fitted better and allowed electric windows and central locking. Plus heated front seats.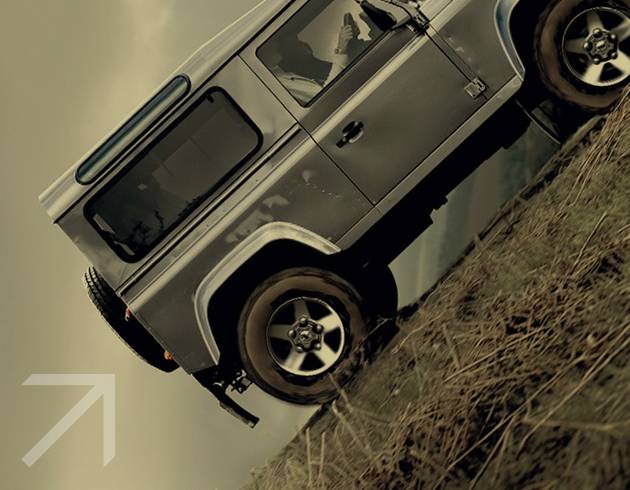 Powering
On

2007: The Defender Td4 2.4 is born, new engine with a six speed wide ratio gearbox – this massively improved handling and overall 'driveability'.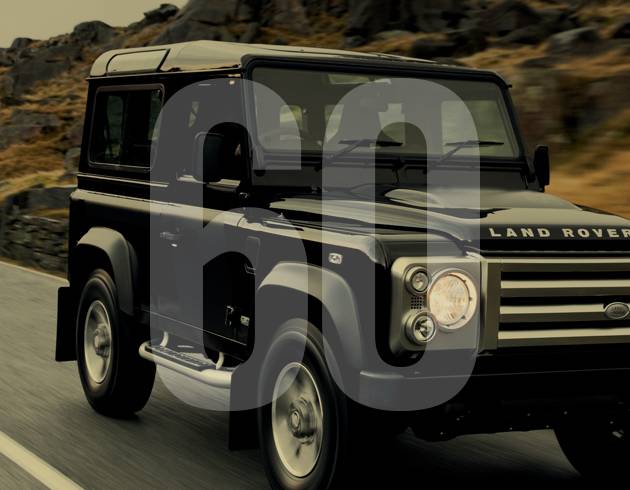 Happy
60th

2008: A special 60th anniversary edition – the SVX – is launched. Only 200 are made for the UK it included such radical additions as Recaro seats, alloy gear knobs, a USB socket and an iPod cradle.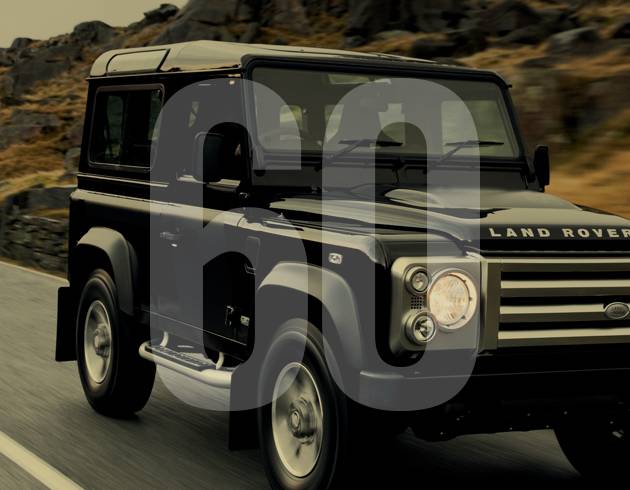 Final
Tweaks

2012: With increasing pressure to meet EU environmental targets for emissions and noise, the Defender gets a quieter, cleaner 2.2 Diesel engine.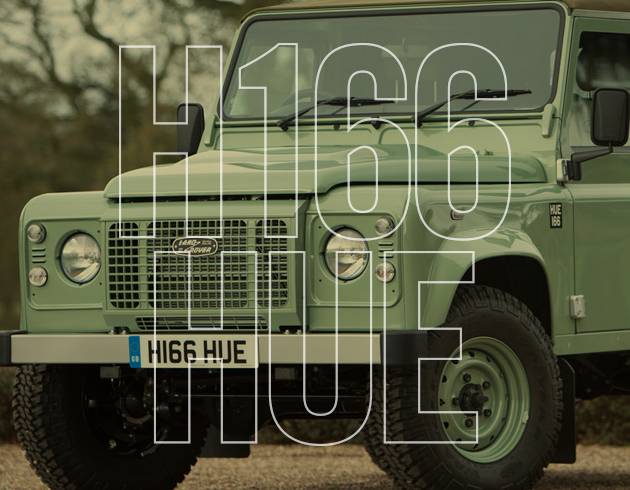 The Last
One?

2016: The last ever Defender? After a continuous run of 67 years production ended on 29 January 2016. The last ever Land Rover Defender, H166 HUE, rolled off the production line and into history.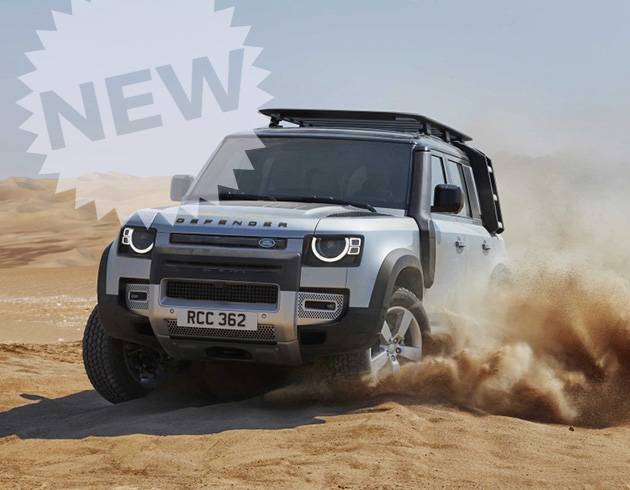 Never say
Never

2020: The New 2020 Land Rover Defender launched Sept 10 2019 to mixed reviews, you still can't shake the feeling that they broke the mold with the original Defender.