Sign up for our Newsletter
Our team of highly skilled automotive engineers, remove every single body panel, nut and bolt throughout the entire Defender, down to the bare chassis. All of the parts we use in our restorations are of the highest quality – we even wax oil every chassis nut and bolt so it remains rust proof for years to come!
We restore all popular Land Rover Defender model configurations including NAS look-alikes, Tomb Raider-style 110's, Land Rover Defender 90 soft-tops and hard-tops, Defender 110 soft-top Beachcombers, as well as Land Rover Defender pick-ups and Defender 130 double-cabs. So, whether you're heading for the waves, the mountains, the forest or the fields, we can restore your dream Defender.
/01
Removing the chassis is a crucial part of the restoration because it's the foundation of the Defender. Removing the chassis from the body means our automotive engineers can see the integrity of the entire frame.
The chassis is shot-blasted back to bare metal and any minor welding and repairs are made before its spray galvanized, primed and epoxy coated. This is one of the core elements of our restorations; setting us apart from our competitors on both quality and price.
/02
Suspension,
Brakes & Axles
The chassis is now ready for its suspension, brakes and axles. We replace all brakes and brake lines and install new ventilated front disks, new disks and pads on the rear, and refurbished axles.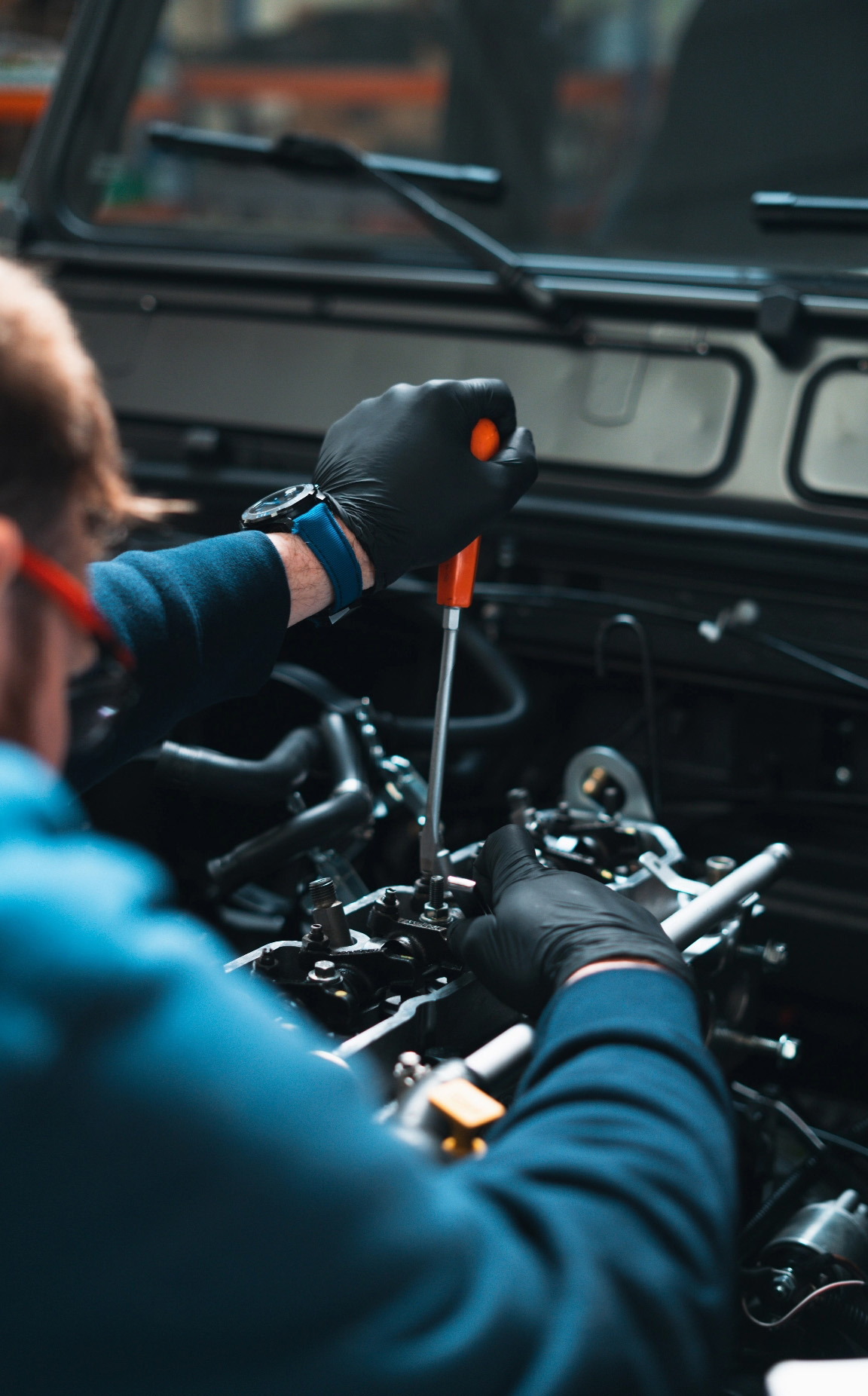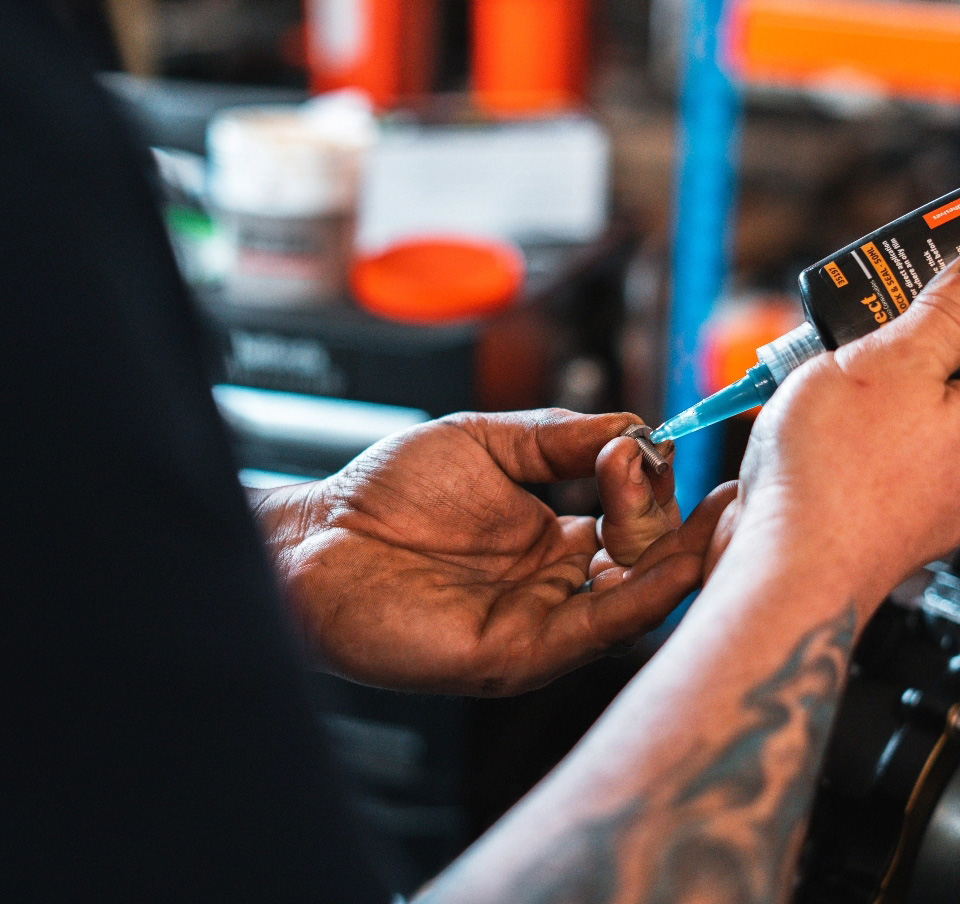 Remanufactured
Engines & Gearboxes
/03
At TATC we only fit newly remanufactured engines and transmissions. Our engines are hand built by the very best engineers in the Defender community. Similarly, the gearbox and transfer box on every Defender is remanufactured for us by a small dedicated team of Land Rover specialists.
/04
Bulkhead &
Body Panel Preparation
After stripping the body down into its component parts, we clean and prepare the outer and inner panels for paint. All floors, wheel arches, tubs and inner bulkheads are painted in Raptor protective paint, which is resistant to rust, and it also adds additional insulation and soundproofing.
We fit brand new OEM doors to all our restorations, including new door cards and door components. As an option, we also offer Zintec coated steel skinned doors to mitigate the effects of galvanic action, which is commonly seen on older doors.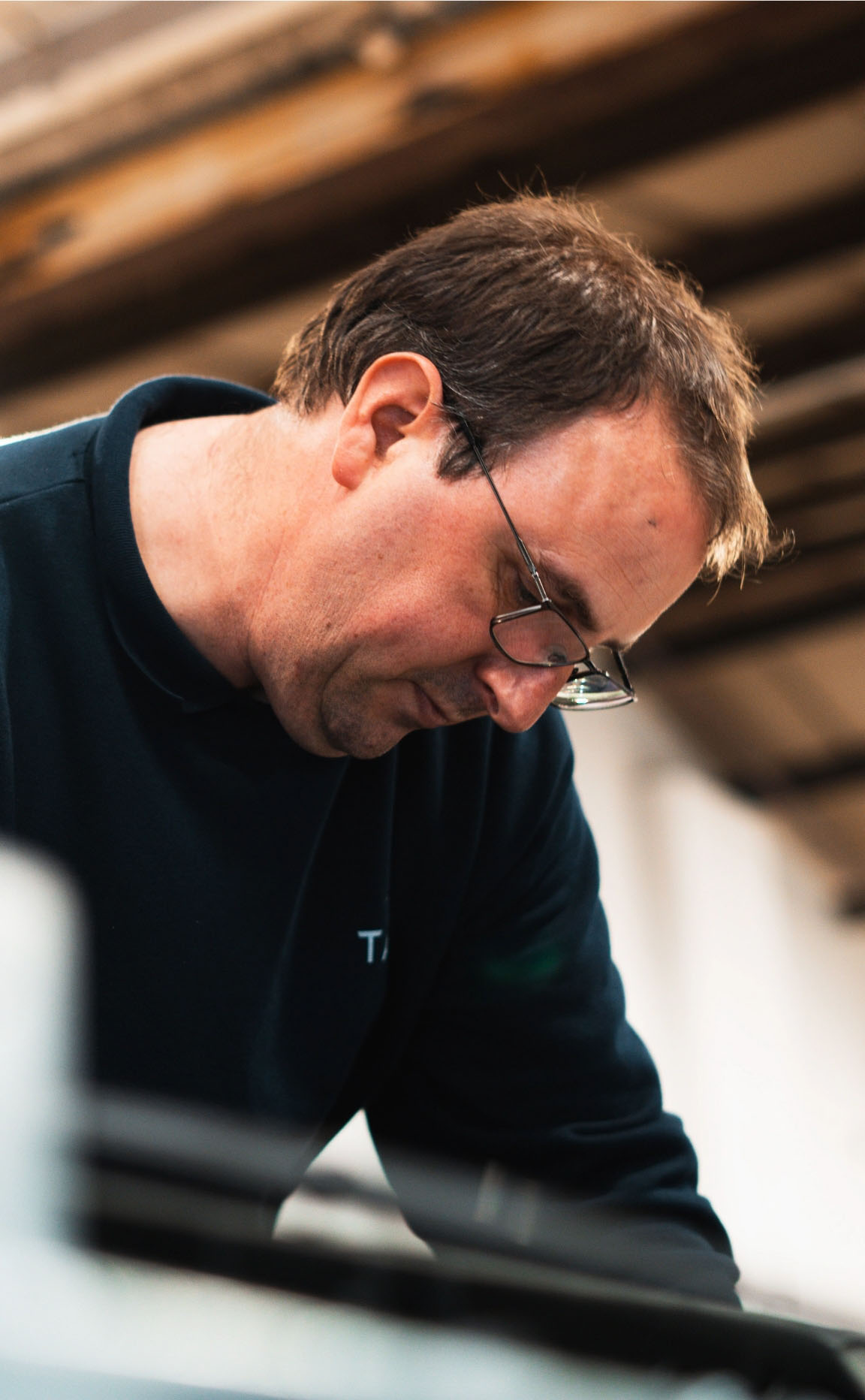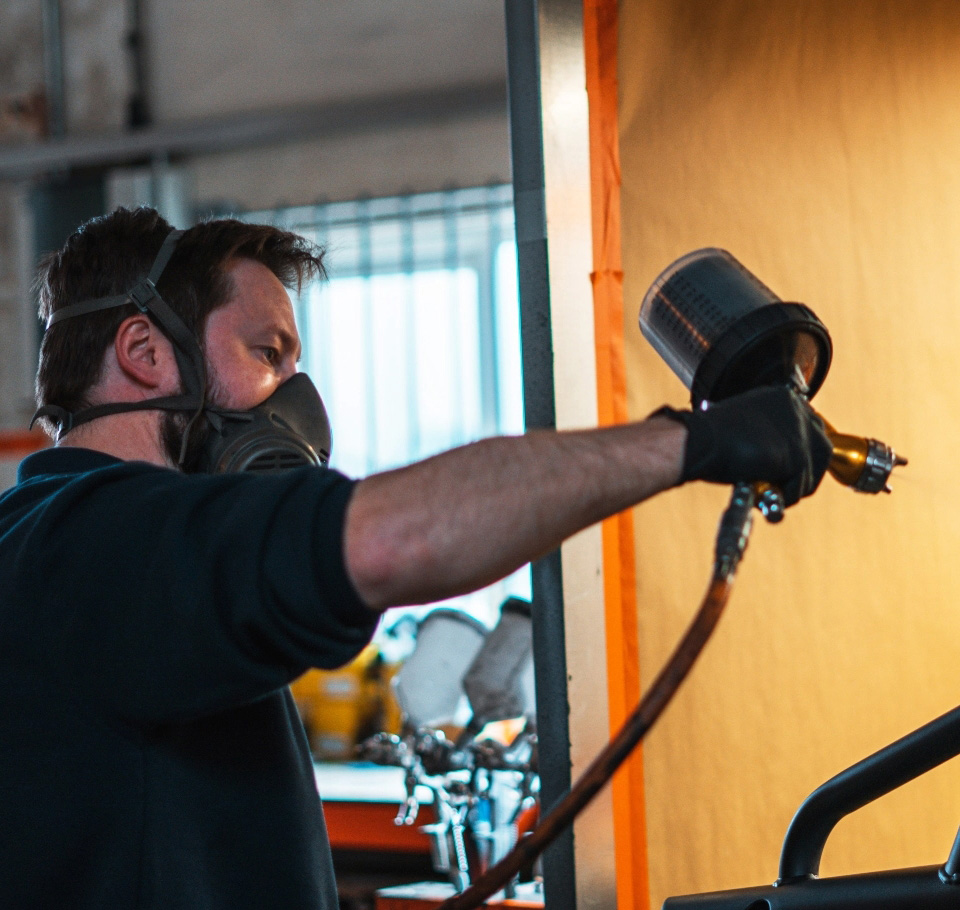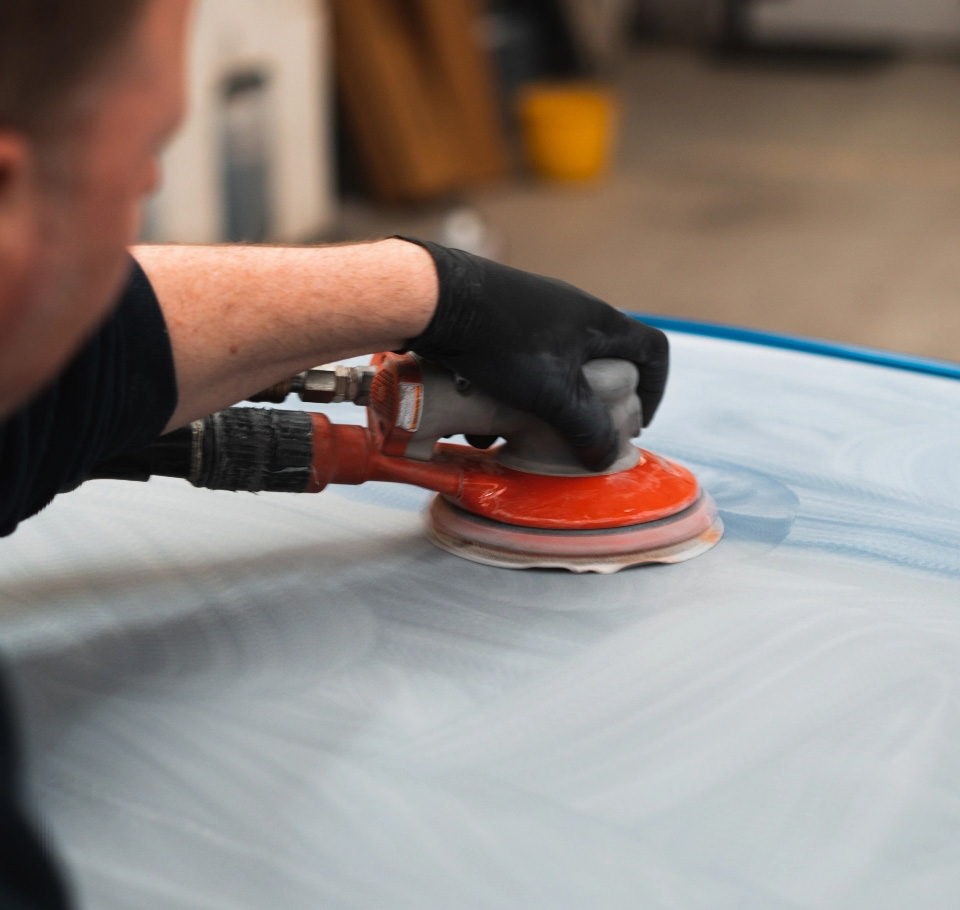 /05
All of our body shop work is performed by seasoned professionals in high end facilities. To obtain the highest quality finish, we paint all the body parts separately, while the vehicle is stripped. Many of our competitors paint with wings, bulkhead and rear tub in position, this is a shortcut that TATC would never consider.
/06
THE Body
REfurbish

Once the panels are back from the body shop, we begin to bring the major components together. The rear tub is fitted first and then the front bulkhead is installed (once we have fitted the wiring loom and fuse boards). From this basic configuration, our automotive engineers are able to build up the wings, doors and run electrics.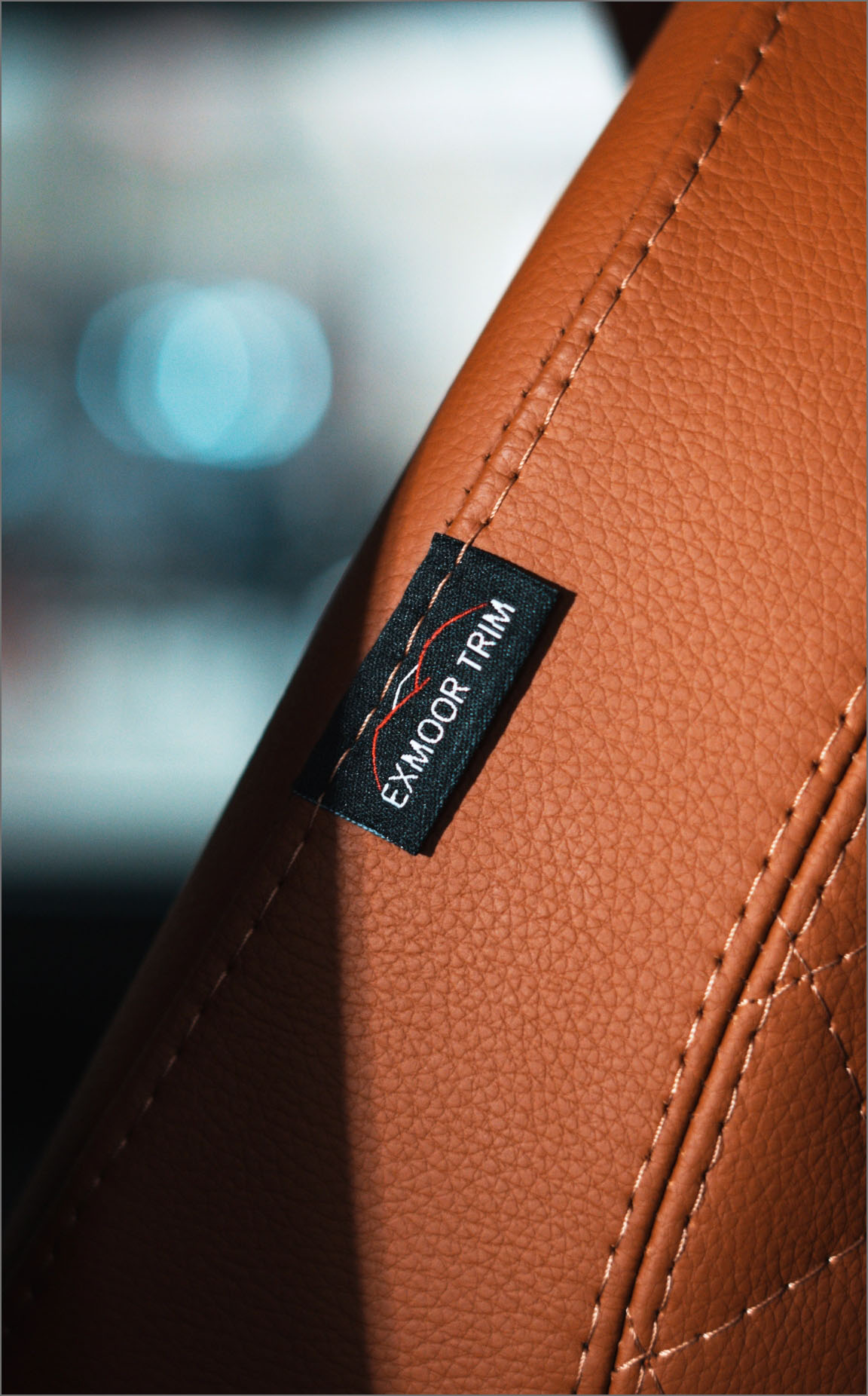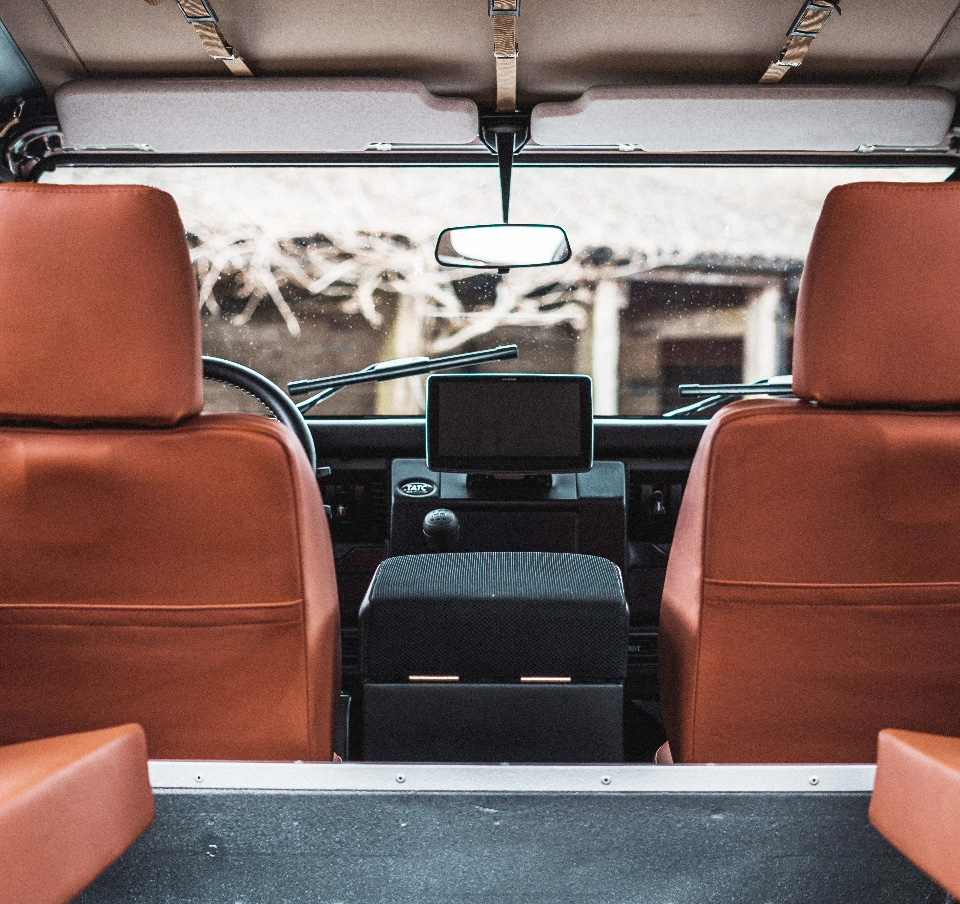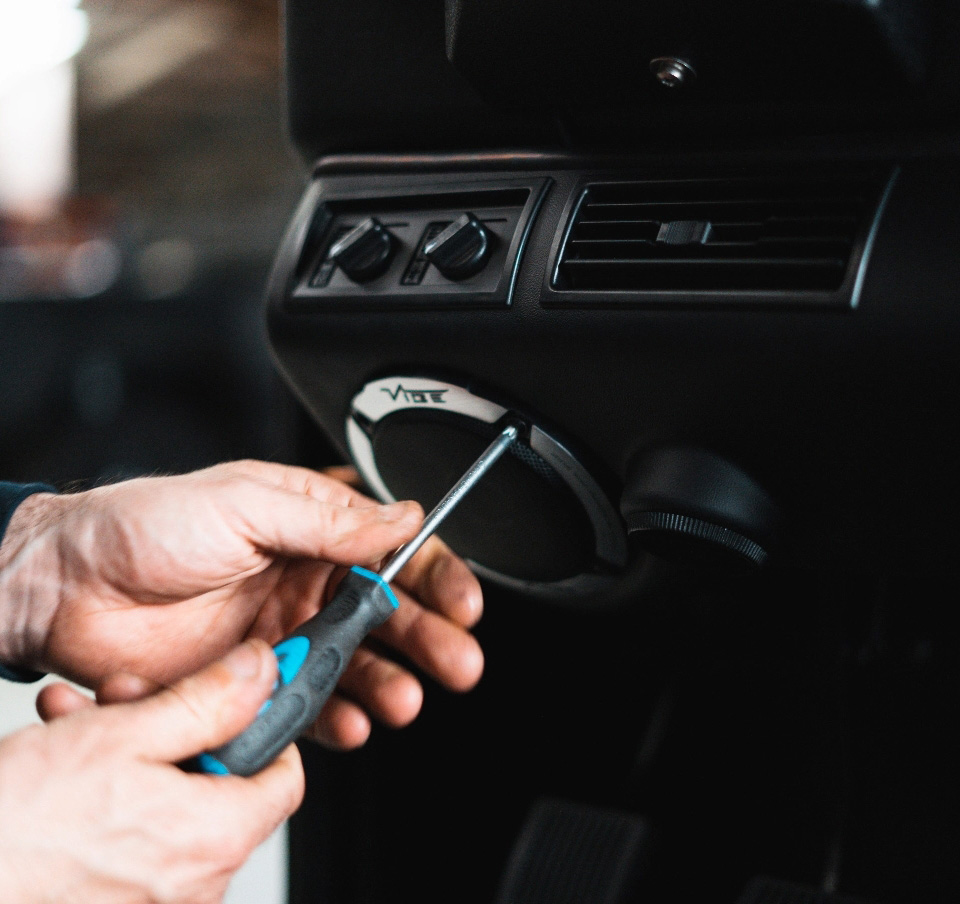 /07
All of our restorations have an additional centre dashboard with USB and 12v power sockets and light switches. We fit new windshields (heated or unheated), front passenger soundproofing and rubber matting kits. Our Defenders have Alcantara headliner, thermal acoustic carpeting in the second row and cargo area, and in the case of Defender 90s, fitted rubber matting in the rear.
/08
Bespoke &
Fully Loaded

If you want to truly customise your restoration, then you can choose from an extensive list of optional extras, which can be designed into your Defender. These bespoke additions include: Air Conditioning (AC), auxillary heaters, upgraded new seats, and enhanced HiFi systems.
Test Driving &
Completion Checks
/09
Before shipping, we run all our Defenders for a minimum of 200 miles in order to ensure each vehicle meets our stringent post-completion quality assurance checks. Once completed , the Defender is sent for a full British Government MOT (safety check and certificate of roadworthiness) or European equivalent by an independent garage. This is the final stage of the restoration and the Defender is now ready to be shipped, direct to you.