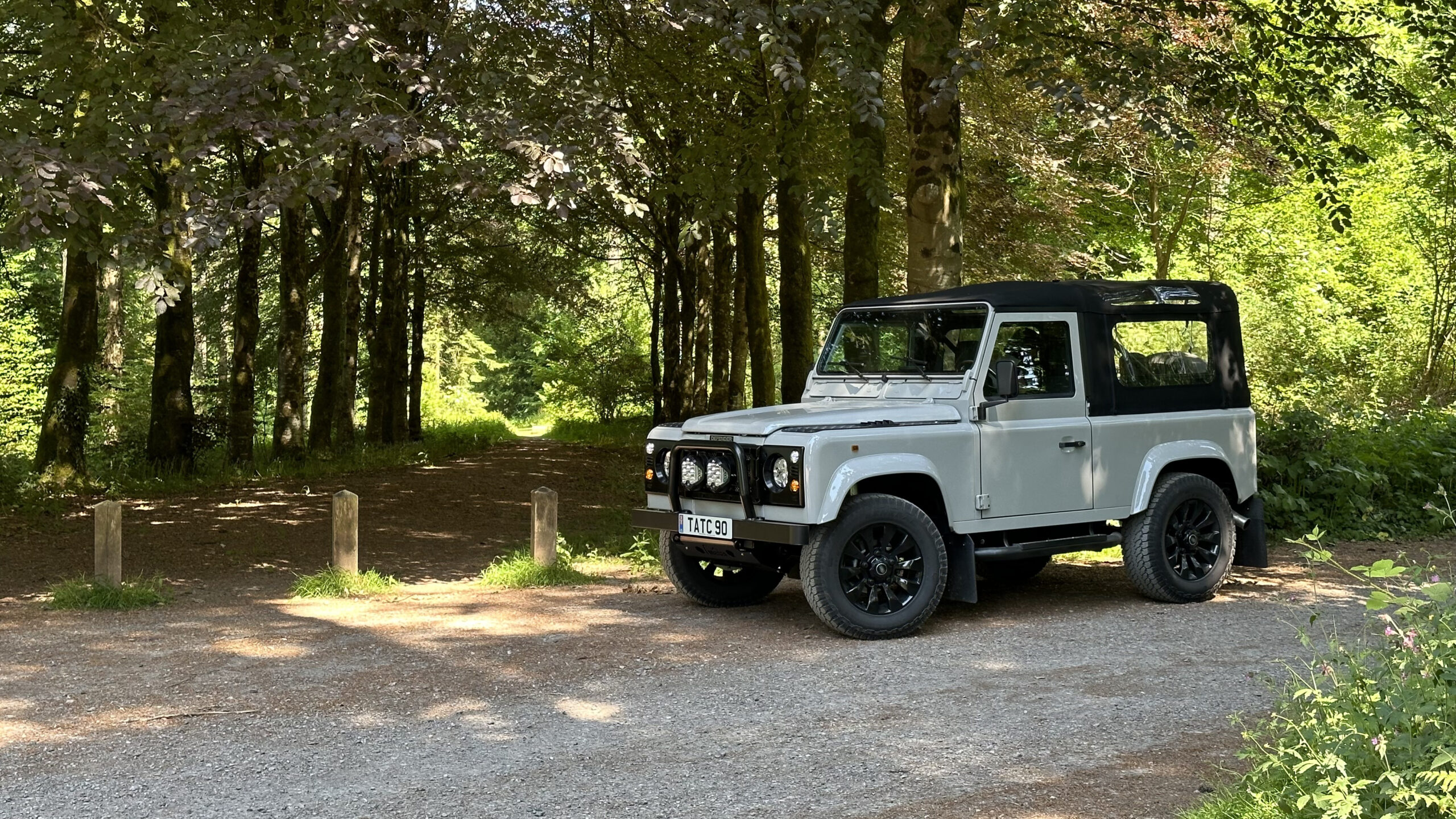 Summer is almost upon us. A season filled with endless possibilities, it's the perfect time for outdoor exploration and adventure. Whether it's going on a day trip to the coast and enjoying the stunning beaches on offer, or venturing to the mountains, there are so many ways you can make the most of this time of the year. 
And, if you're seeking a vehicle that will enable you to maximize your summer adventure and enjoyment, then look no further than the classic Land Rover Defender. This legendary British icon combines rugged capability, luxurious comfort and unmatched style; it's the ideal accompaniment for any summer excursion.
As you set out on your summer escapades, you can be confident in the knowledge that your Land Rover will elevate your experiences to a new level, giving you memories of a lifetime. So, to learn more about the benefits of owning a Land Rover in the summer, read our blog below.
We explore all the advantages, recommend thrilling activities and scenic destinations to visit and discover customization options to enhance your Land Rover ownership even more.
Owning a Land Rover in Summer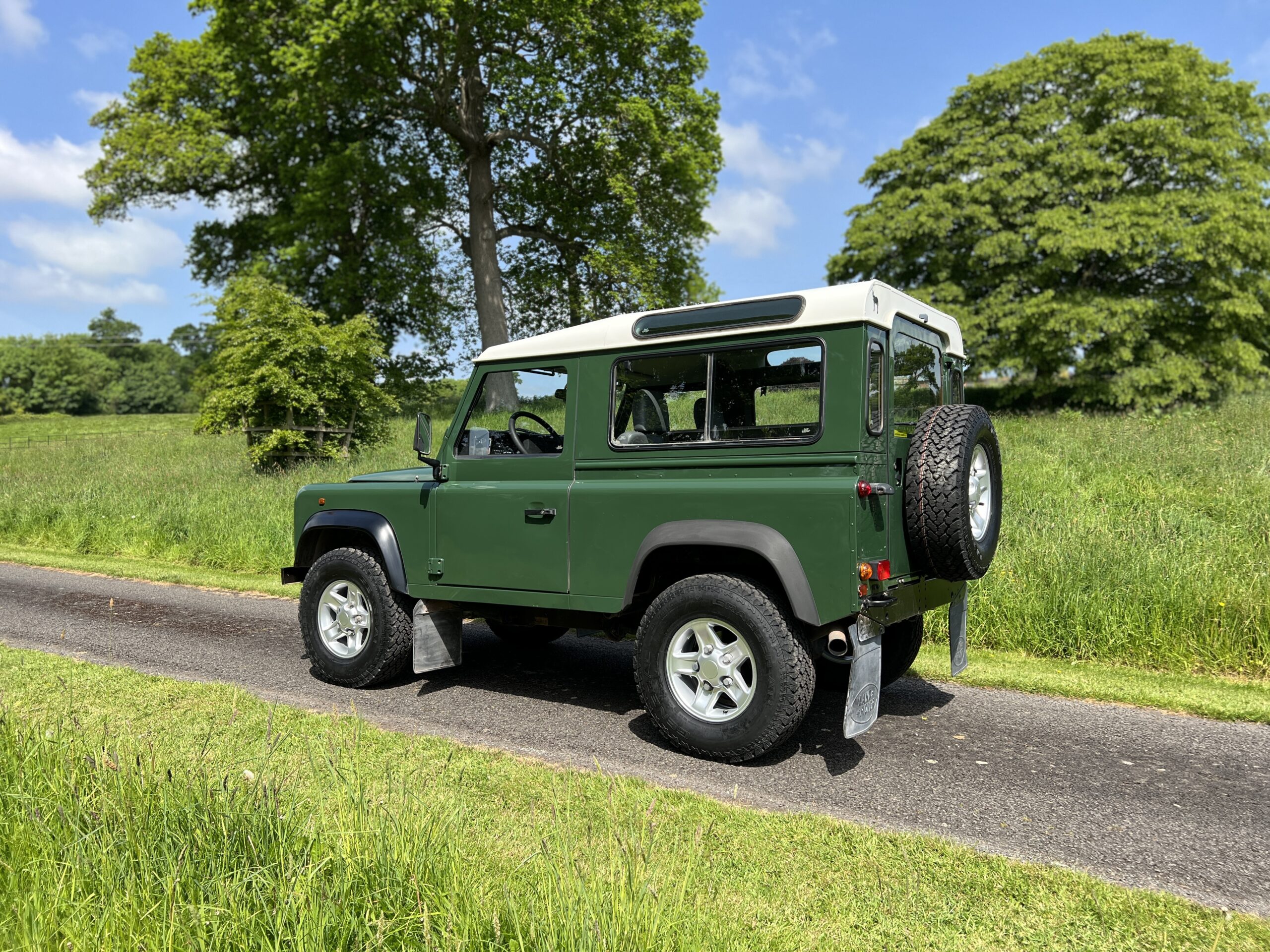 The Land Rover Defender is the ideal companion for your summer vacations. It offers an unparalleled versatility for summer adventures, boasting incredible capabilities that other off-roaders simply cannot provide. When the sun is shining and the great outdoors is calling, there is no other vehicle you want to be driving. 
Classic Land Rover Defenders feature a powerful engine and an incredible performance in all terrains, whether it's on the beach, in the mountains or on the dirt tracks. With robust off-road capabilities, you will feel comfortable and safe tackling any environment, no matter how harsh or unforgiving.
In addition, classic Defenders boast exceptional ground clearance, an advanced four-wheel drive system and solid axles, which ensure optimal traction and stability at all times. What's more, with a durable build and impressive towing capacity, the Defender is a reliable vehicle and smooth drive during the summer months.
Lastly, of course, there is the Defender's timeless design and charm, which continues to captivate enthusiasts all over the world. Driving a Defender in summer is a wonderful opportunity to celebrate this off-roader's unmatched heritage and adventurous spirit.
Summer Activities and Destinations to Consider
There are many ways to make the most of your Land Rover in summer. One popular way is a beach getaway. You can take advantage of your Defender's spacious interior and ample cargo capacity, embarking on a memorable beach getaway.
Load up your surfboards, beach chairs and picnic essentials, and head to stunning coastal destinations like Malibu in California or the Outer Banks in North Carolina. The Defender's off-road prowess enables you to access secluded beaches and hidden gems off the beaten path.
Another great option is a mountain retreat. You can explore and experience the breathtaking beauty of mountainous regions by venturing into national parks such as Yosemite in California or the Rocky Mountains in Colorado.
With the Land Rover Defender's exceptional traction control and hill descent capabilities, you can navigate steep inclines and rugged trails to witness awe-inspiring vistas and enjoy exhilarating hikes.
It's not just about the great outdoors; you can explore urban areas with your Land Rover too. You can sample the summer vibes in vibrant cities like Miami, New York or Los Angeles. From rooftop parties to exploring cultural festivals and food markets, your Land Rover will effortlessly navigate city streets while making a bold statement.
Customizations for an Added Touch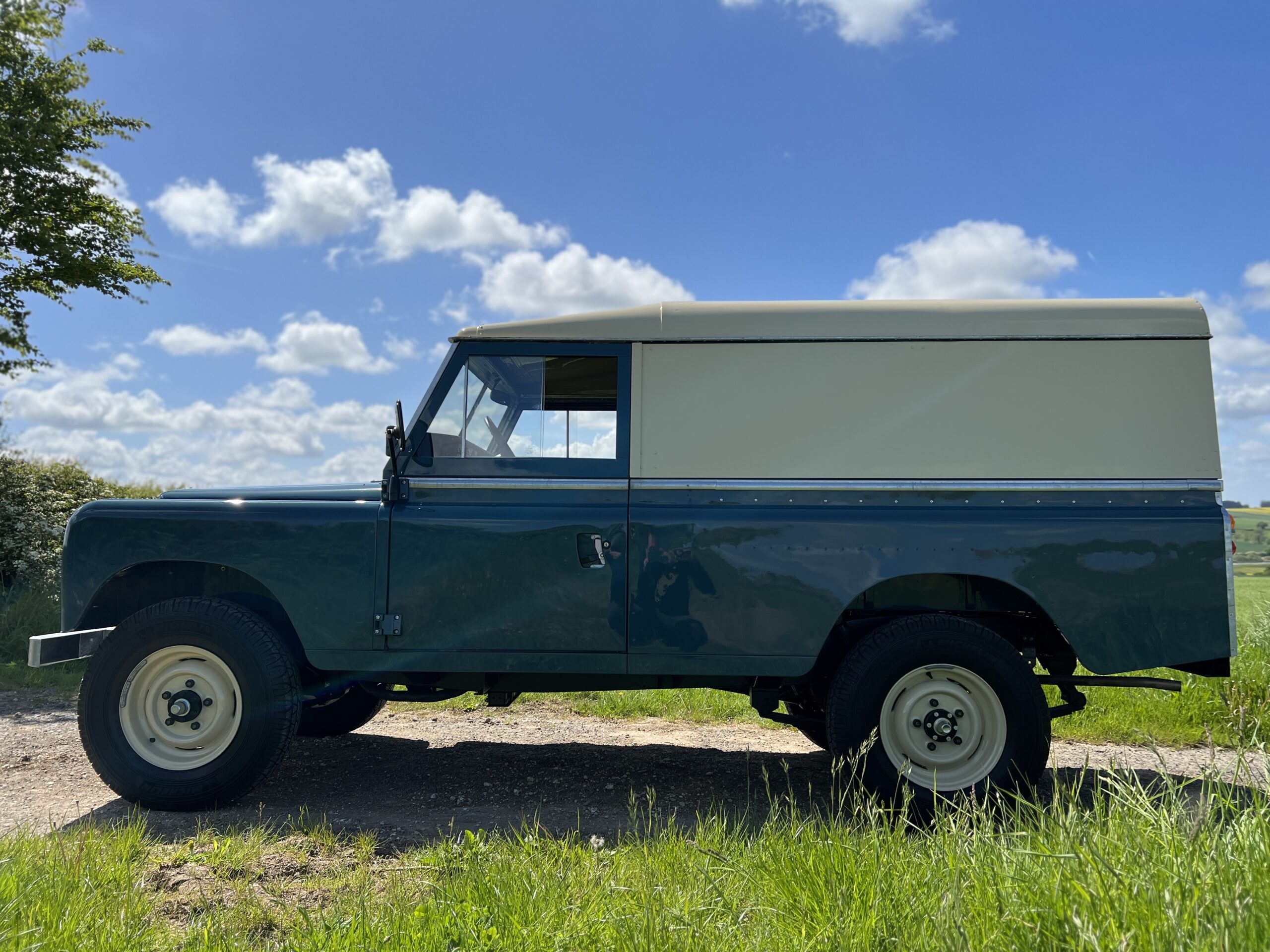 Land Rover Defenders can be customized and restored to be truly unique and tailored to the owner's personal preferences and specifications. There are a diverse range of customization upgrades available, and we'll look at a few now. 
Firstly, you can customize with a bespoke exterior upgrade. Defenders can be enhanced in terms of their aesthetics with bespoke exterior options such as a custom paint finish, soft top roof and alloy wheel design. A soft top is perfect for summer time, as it'll enable you to drive with the roof down and get that wind-in-the-face feel on and off-road.
Alternatively, you can choose luxurious interior enhancements. You can upgrade your driving experience with personalized interior upgrades like premium leather upholstery, handcrafted wood trims and state-of-the-art infotainment systems. Each of these upgrades will help create a comfortable vehicle that reflects your taste and offers a respite from the summer heat.
More practical upgrades include the addition of roof racks, winches and off-road lighting – all of which can ensure you're best prepared for summer expeditions. These additions not only add functionality to your restored Defender but also enable you to carry outdoor equipment and tackle challenging terrains effortlessly.
Interested in a Bespoke Land Rover Defender For Sale?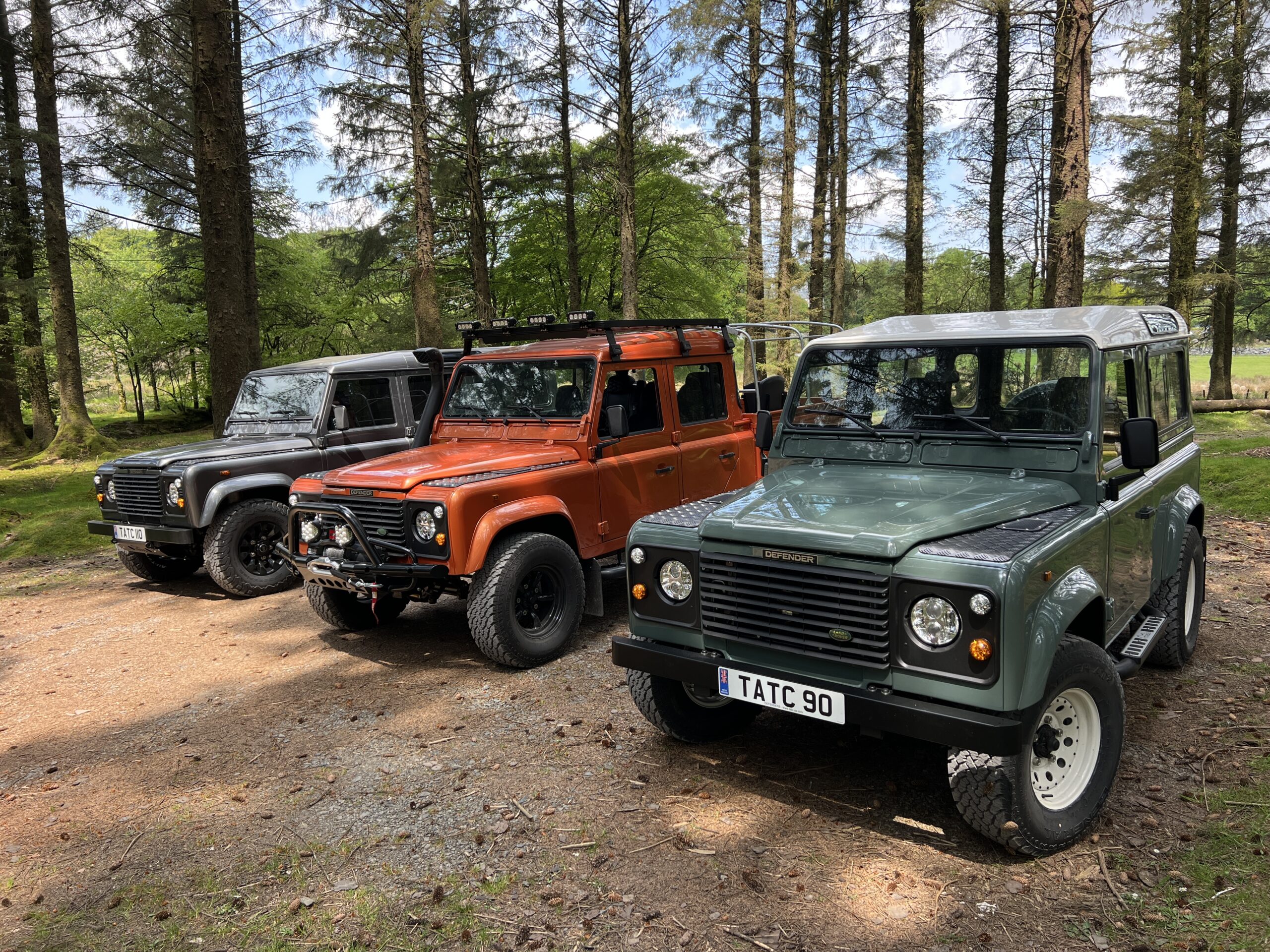 With its unbeatable combination of versatility, performance and luxurious comfort, a bespoke Land Rover Defender is the ultimate vehicle to accompany you on your summer adventures. From beach getaways to mountain retreats and urban exploration, the Defender's capabilities are unmatched. 
And, with the addition of personalized customizations, your bespoke Defender can reach even new levels and reflect your own individual style and preferences. If you're interested in buying a custom built Land Rover Defender for summer, then TATC is the ideal destination to choose.
We specialize in Land Rover Defenders, including the Defender 90, 110 and 130 models; our team of highly qualified, artisan automotive engineers can bring your Defender dream to life and give you unforgettable summer memories. If you'd like to make an enquiry, please contact us via the form on our website and we'll be in touch with you as soon as possible.