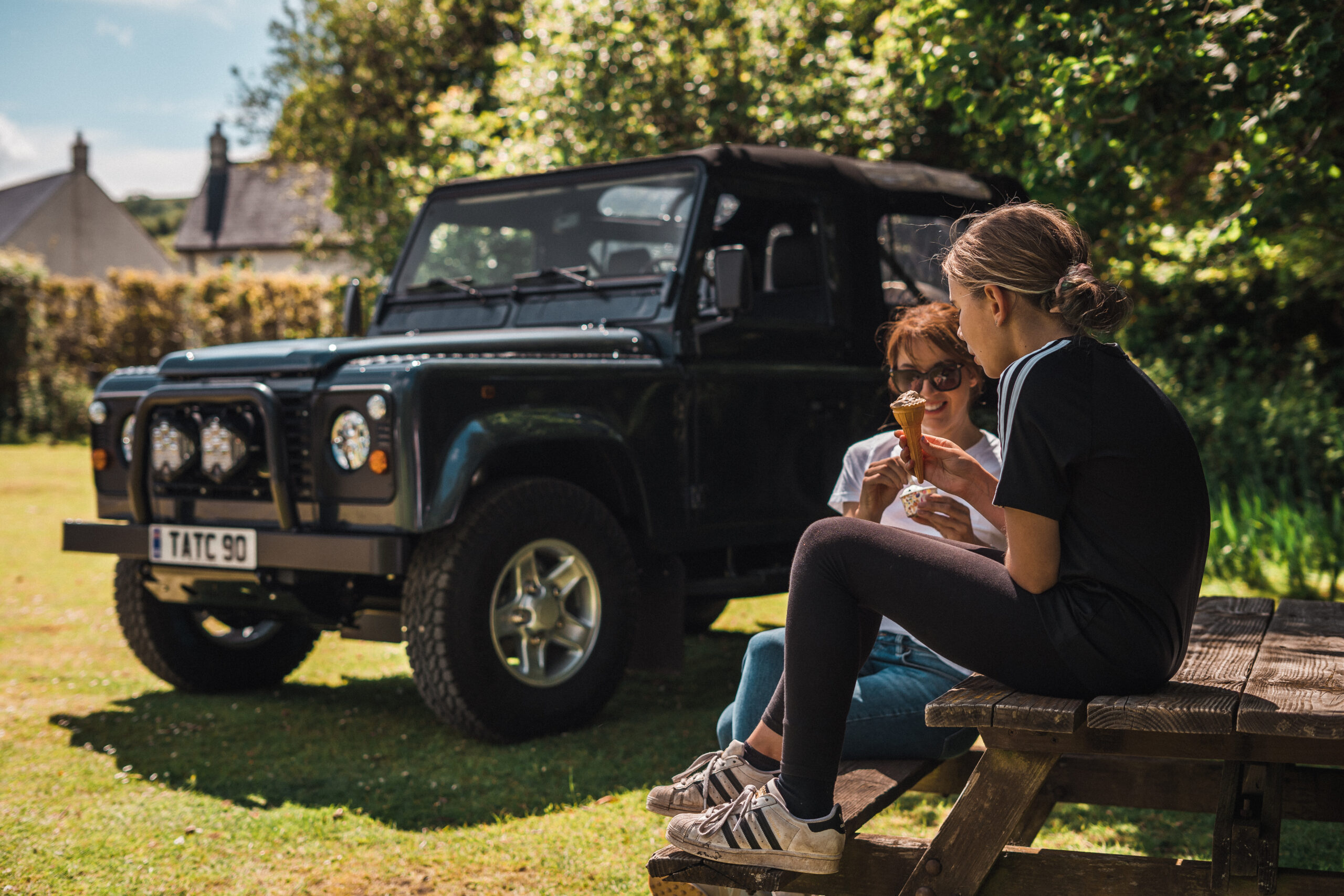 As one of the most globally recognizable vehicles, the Land Rover Defender is an incredibly popular and sought-after 4×4 vehicle. Millions of enthusiasts all over the world seek to become the proud owner of a Defender, and experience first-hand all of the freedom and adventure that comes with this British icon. 
Owning a Defender is an opportunity to enjoy a motoring experience unlike any other, whether you're off-roading in the mountains or driving the open road. Today, the second-hand Land Rover market represents an excellent opportunity to become an owner and create a new legacy for this legendary automotive icon.
From the Defender 90 and Defender 110 to the Defender 130, the second-hand market is home to a diverse collection of classic Defenders in a wide variety of specifications. Quality restoration work – both light and full – has breathed new life into numerous Defenders, powering them to reach new heights and provide owners with an even superior experience.
If you're interested in buying a used Land Rover Defender, then it's important to be aware of how the market works and how you can find your dream Defender. Here, we've written a helpful post that explores how to navigate the used car market, tips for buying a used Defender, and the benefits of purchasing from TATC.
Tips for Purchasing a Used Land Rover Defender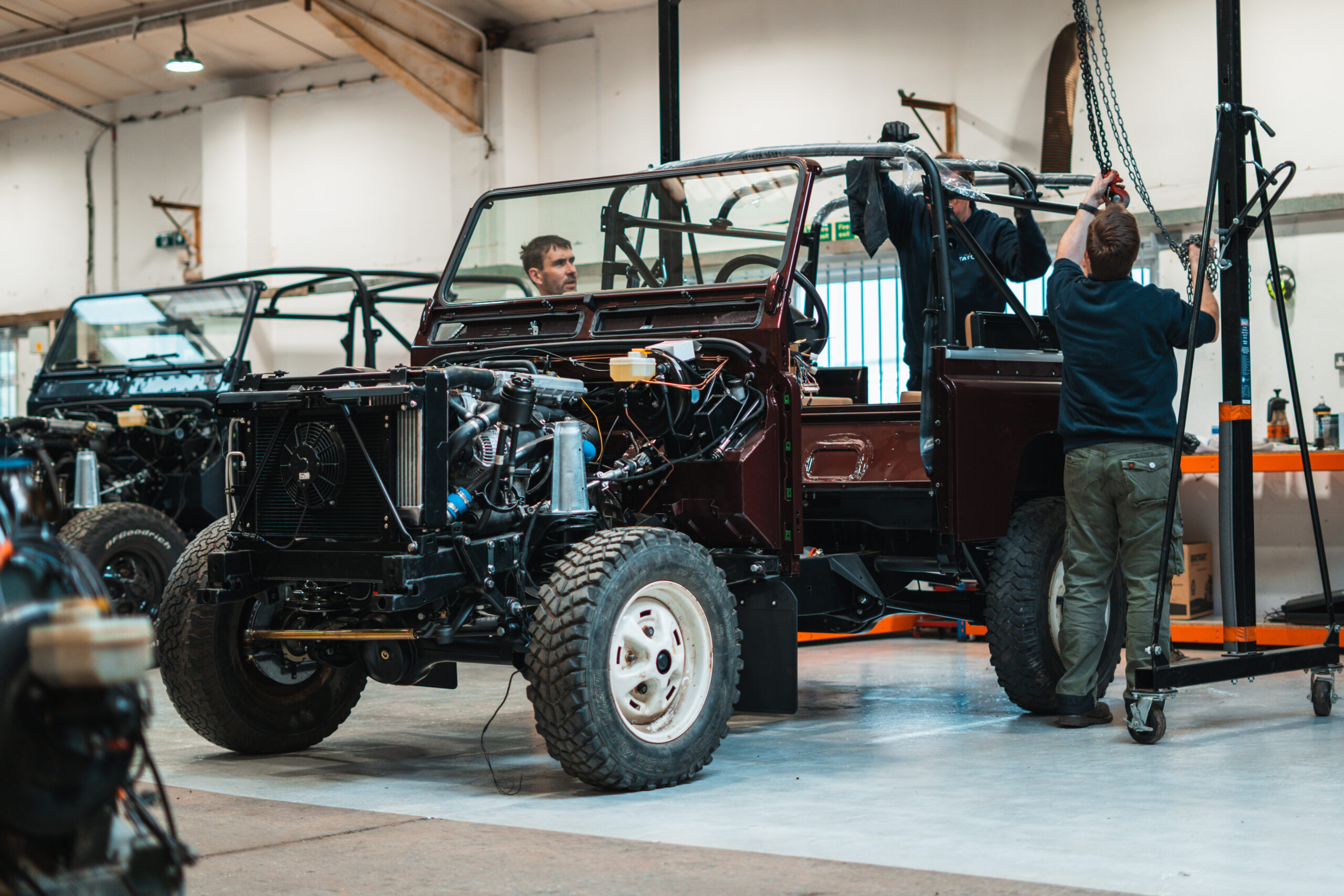 Buying a used Land Rover Defender, as we've mentioned above, is a golden opportunity to experience all of the unique magic and history that this iconic 4×4 is world-renowned for. With the original Defender rolling off the Solihull production line for the very last time in January 2016, owning a Defender is now a rare and exclusive opportunity – one not to be missed. 
When it comes to buying a used Defender, there are a number of things to be aware of, particularly if this is your first foray into the second-hand market. We're now going to take a quick look at some of the tips and tricks to remember before buying your dream Defender – so keep reading to learn more.
First of all, a general tip is to make sure you know what you're looking for. Used Land Rover Defenders come in a range of forms with different models to choose from. Make sure you go into your search with an understanding and knowledge of the different Defenders available, knowing what each one offers individually. This is a good foundation for a successful search.
When you've found a Defender you're interested in, it's a good idea to request a service history of the vehicle. This will demonstrate if the car has been regularly serviced and maintained throughout its lifespan, and it's a strong indicator of the 4×4's overall condition.
Furthermore, consider getting an inspection of the Defender by an independent qualified technician, who will be able to determine if the car is mechanically sound and in good working order. Similarly, rust and corrosion are well-known problems, so make sure you check for signs of both, as they can be costly to repair later down the line.
Ideally, test drive the vehicle too. Taking a used Defender on a test drive will give you a chance to see how it handles and accelerates, and this can inform your purchasing decision. The final tip we can give you is to buy from a reputable source such as TATC. Buying from a trusted seller provides peace of mind and ensures that you buy a quality used vehicle.
The Benefits of Purchasing from TATC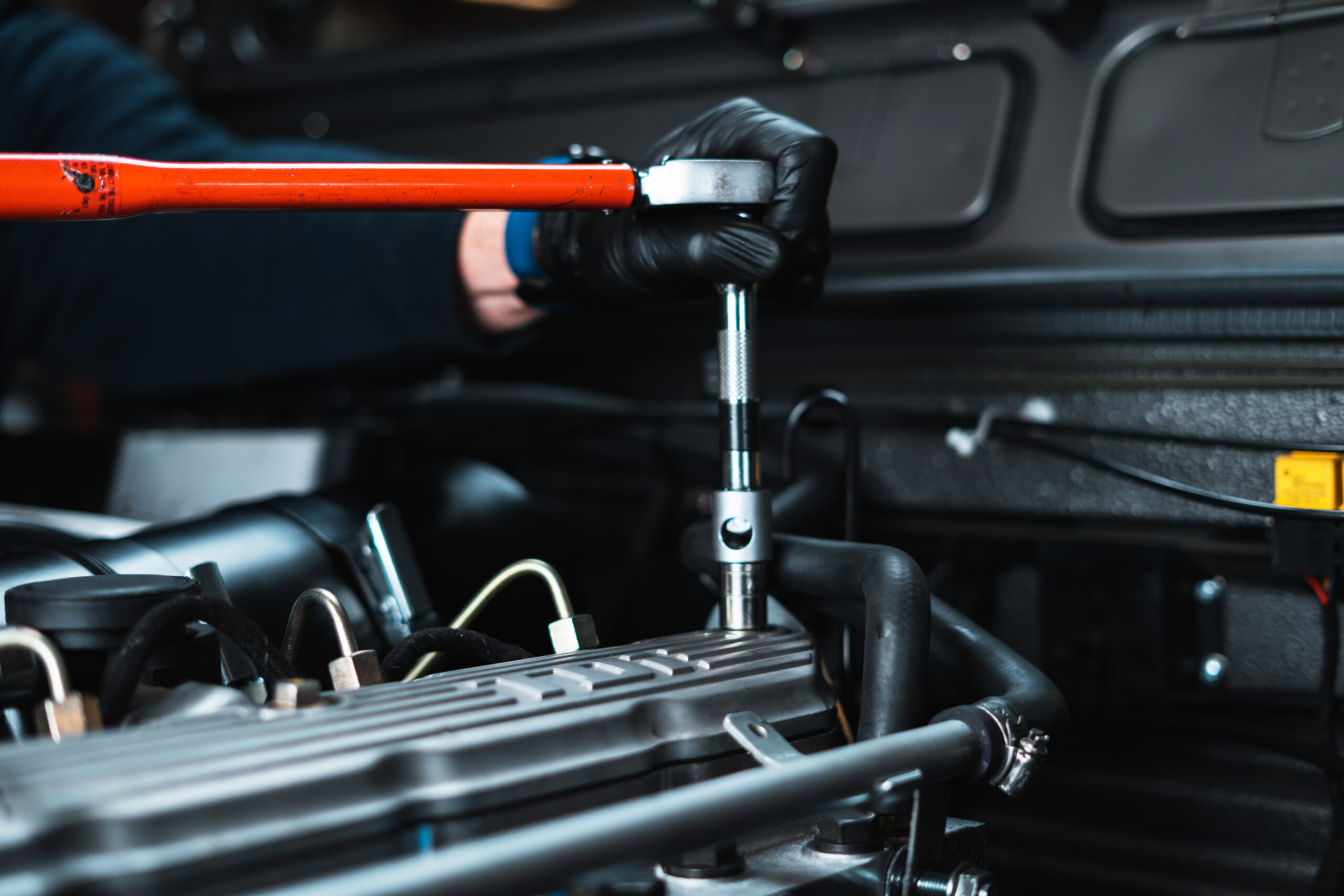 Coming to TATC to purchase a used Land Rover Defender has a number of excellent benefits. Our team lives and breathes Defenders, with an immense passion and love for this illustrious 4×4. For countless years, our founders have shared a deep fondness for Defenders and off-road adventures in the great outdoors. 
When you come to TATC to buy a used Defender, you'll be guided through the buying process by a highly experienced team. We have accumulated years of experience and expertise in Defenders and the used market, so we can promise the very best service out there.
Our experts know everything there is to know about this 4×4, having been surrounded by these vehicles for many years. Whatever you would like to know or learn, we'll always be able to help answer any questions you have and discuss your individual requirements in greater depth.
With a specialty in Land Rover Defenders, we've continued to grow over the years, becoming one of the biggest importers of high-end, restored classic vehicles into the US. As such, we can offer interested individuals a superb selection of used Land Rover vehicles.
From soft top Defender 90s to hard top Defender 110s, our selection of vehicles comprises a diverse range of Defenders in various specifications. Not just this, but all of the Defenders offered at TATC are of the highest quality and standard, having undergone either light or extensive restoration work.
We ensure high-quality workmanship and attention to detail at every stage of our restorations, so you'll be buying a used Land Rover Defender of the finest condition. It'll be significantly upgraded and enhanced, providing you with better reliability, durability and performance.
Overall, when you buy from TATC, you'll be using a trusted service. We've developed a strong reputation in the industry, and received a multitude of excellent testimonials from happy Defender owners, so you'll be in extremely safe hands. With delivery to the USA available, and outstanding value for money across our Defenders, there is no need to go anywhere else.
Searching for a Used Land Rover Defender for Sale?
If you're interested in used Defenders for sale, then TATC is the ideal destination for you to come. We specialize in Land Rover Defenders, providing first-class restoration services and offering an excellent selection of used Defenders in our inventory.
Our team of experts can help you find the perfect Land Rover Defender for your needs, guiding and supporting you throughout the buying process. Whatever your requirements, we're here to assist you and begin your Defender journey today.
To get in touch with us and discuss used Defenders for sale, please contact us today via the online contact form on our website, and we'll respond to you as quickly as possible.