The Monterey special edition

From $139,500
The Monterey Special Edition
from $139,500
Monterey, a one of a kind Defender 90 created exclusively by TATC and limited to a production run of only 5 numbered examples for clients across the USA.
Our Design Team have created something very special indeed with the Monterey Special Edition Defender 90. The Monterey is ideal for those looking for adventure by the beach or fun with friends and family at the weekend.
TATC Defenders are shrewd investments with values appreciating due to rarity and demand. The Monterey is sure to continue this.
The Defender 90 is recognised the world over with a design which is instantly recognisable. The Monterey Special Edition takes the best of the Defender 90 and elevates it further with Custom Paint, Alloy Rims and subtle Charcoal Accents to create a quite stunning Defender.
Our In-House Paint Technologists have spent many hours creating the perfect blend of Alpine White which looks stunning at all times, especially in the sun where the metallic finish really shines!
Powered by History
Each Monterey Spec 90 will be powered by a fully rebuilt TATC 300TDI Diesel Engine mated to the original R380 5 Speed Gearbox. The 300TDI is widely regarded as being one of the best engines Land Rover ever built.
Additional features include Uprated Intercooler, VVT Turbo and Full Balancing to provide an engine that's not only powerful but also very refined and perfect for everyday use.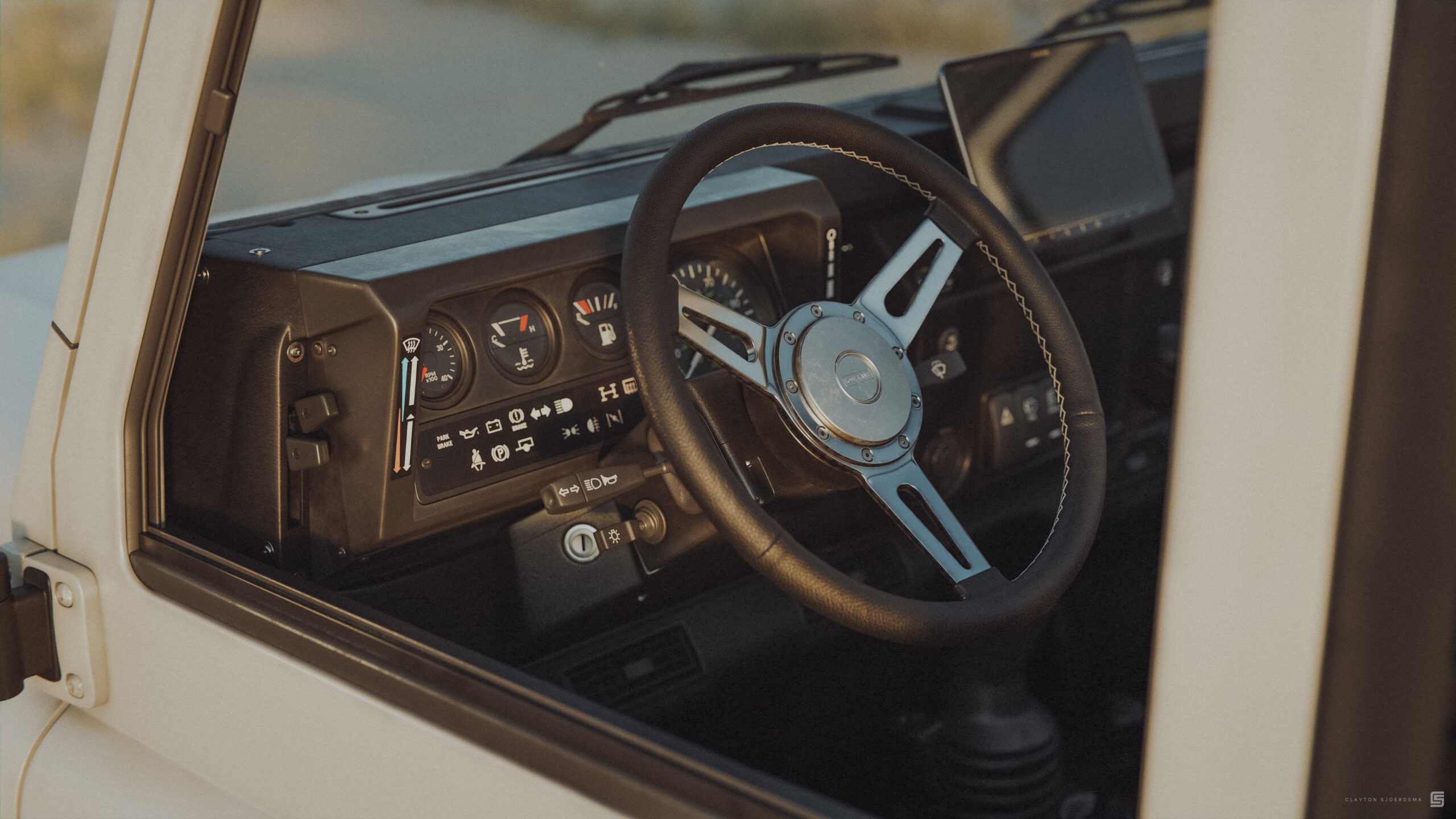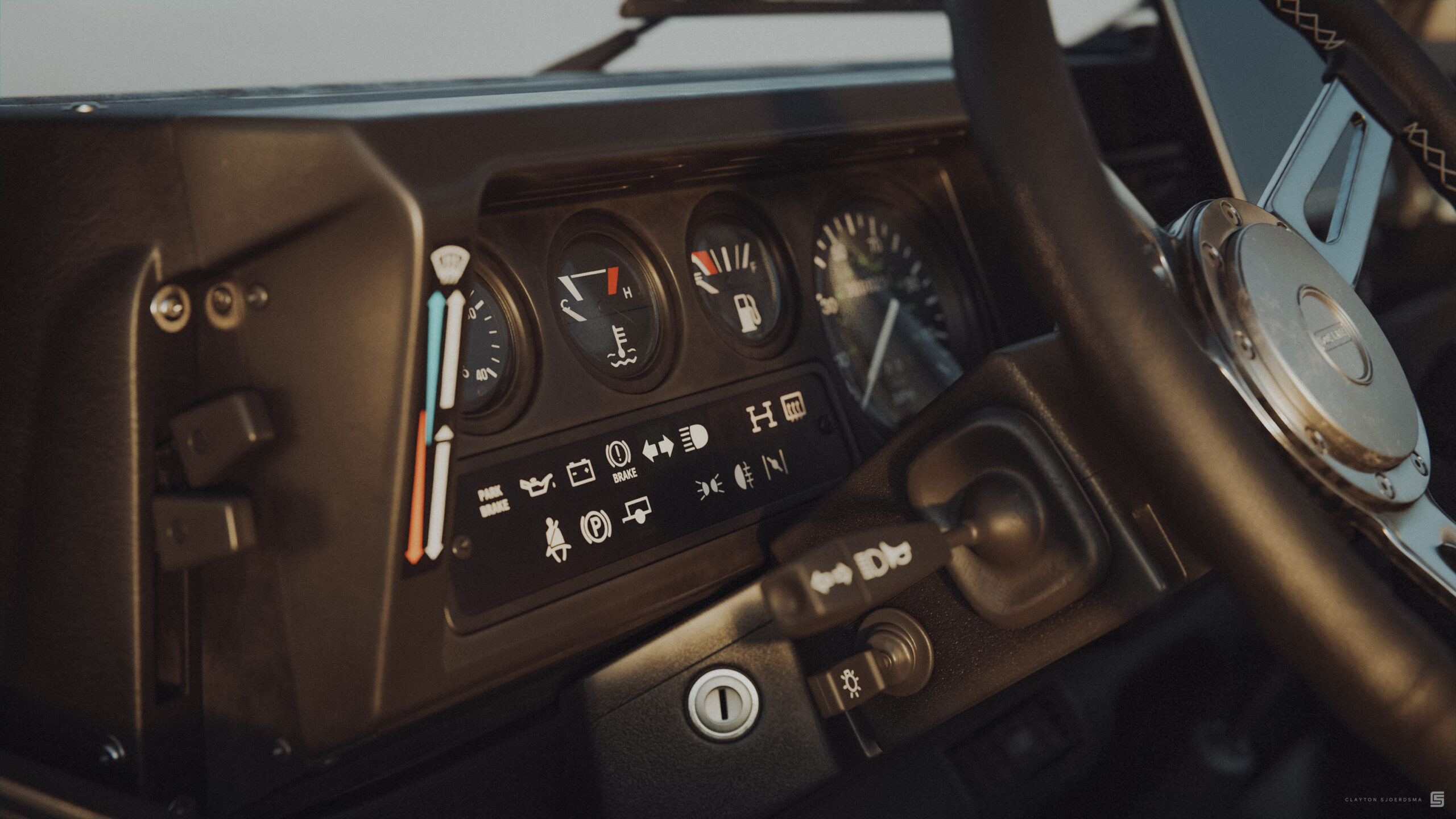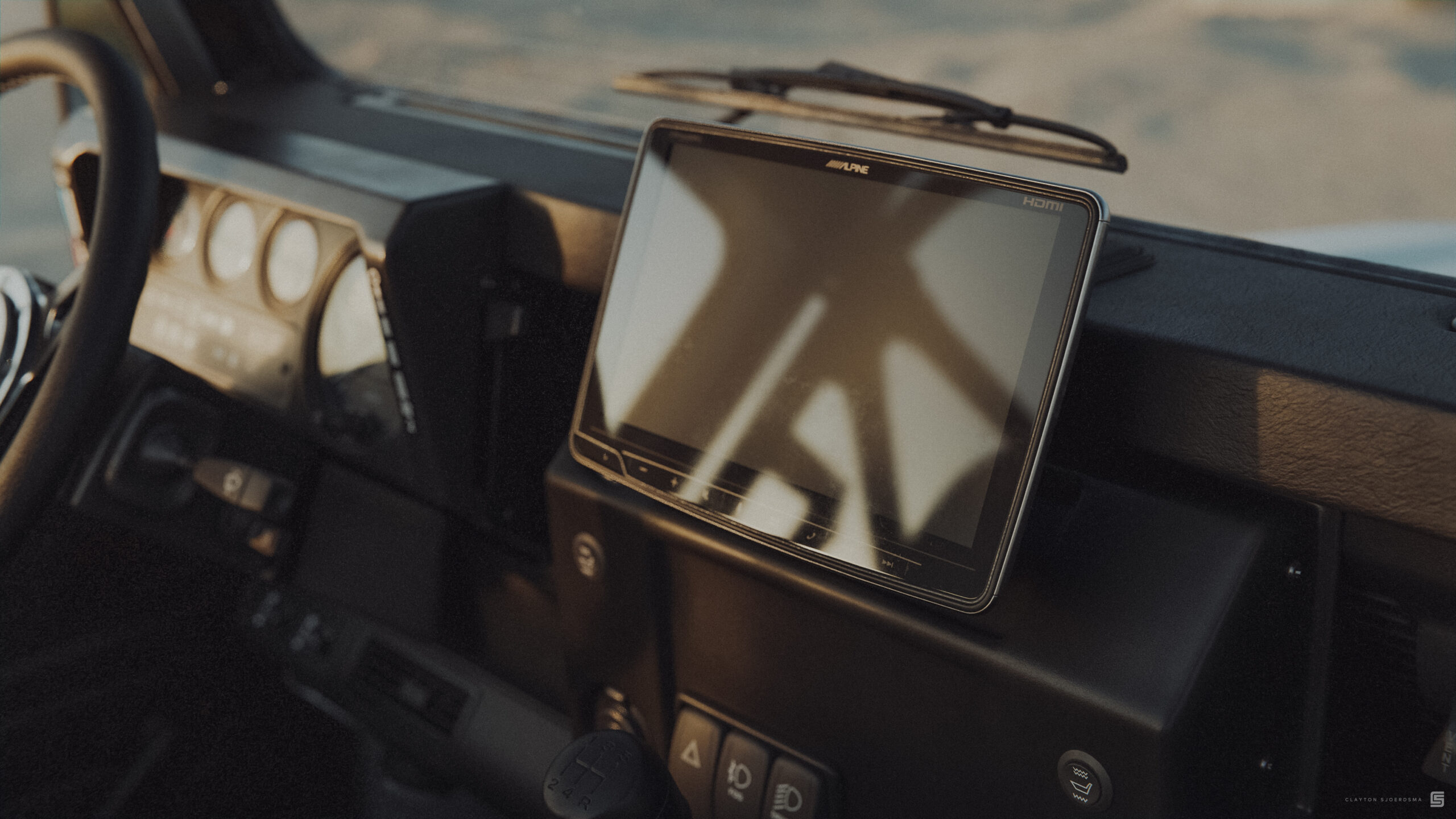 The Monterey has been specifically designed to offer an unparalleled aesthetic whilst offering both comfort and value. No other Defender on the market offers such qualities as a TATC Defender.
Customers can also choose to further enhance their Monterey Edition with options such as Enhanced Heating, Upgraded Rims or Upgraded Premium Aluminium Fixings with many more options available.
The choice is limitless and the results unrivalled.
Rarity paired
With Value
The Monterey was designed to be fun and accessible, not just aspirational. TATC is committed to offering top quality "nut and bolt" restorations at realistic prices. Each of the 5 Numbered Monterey's are offered at $139,500 plus customer options making them some of the most desirable Defender propositions within the Marketplace. Get in touch to find out more!
Prices from $139,500
Seating for up to 6 people
Premium Soft Top & Roll Cage
Full 4×4 capability
Stick Gearbox with Auto Upgrade
Classic Original 300TDI Engine