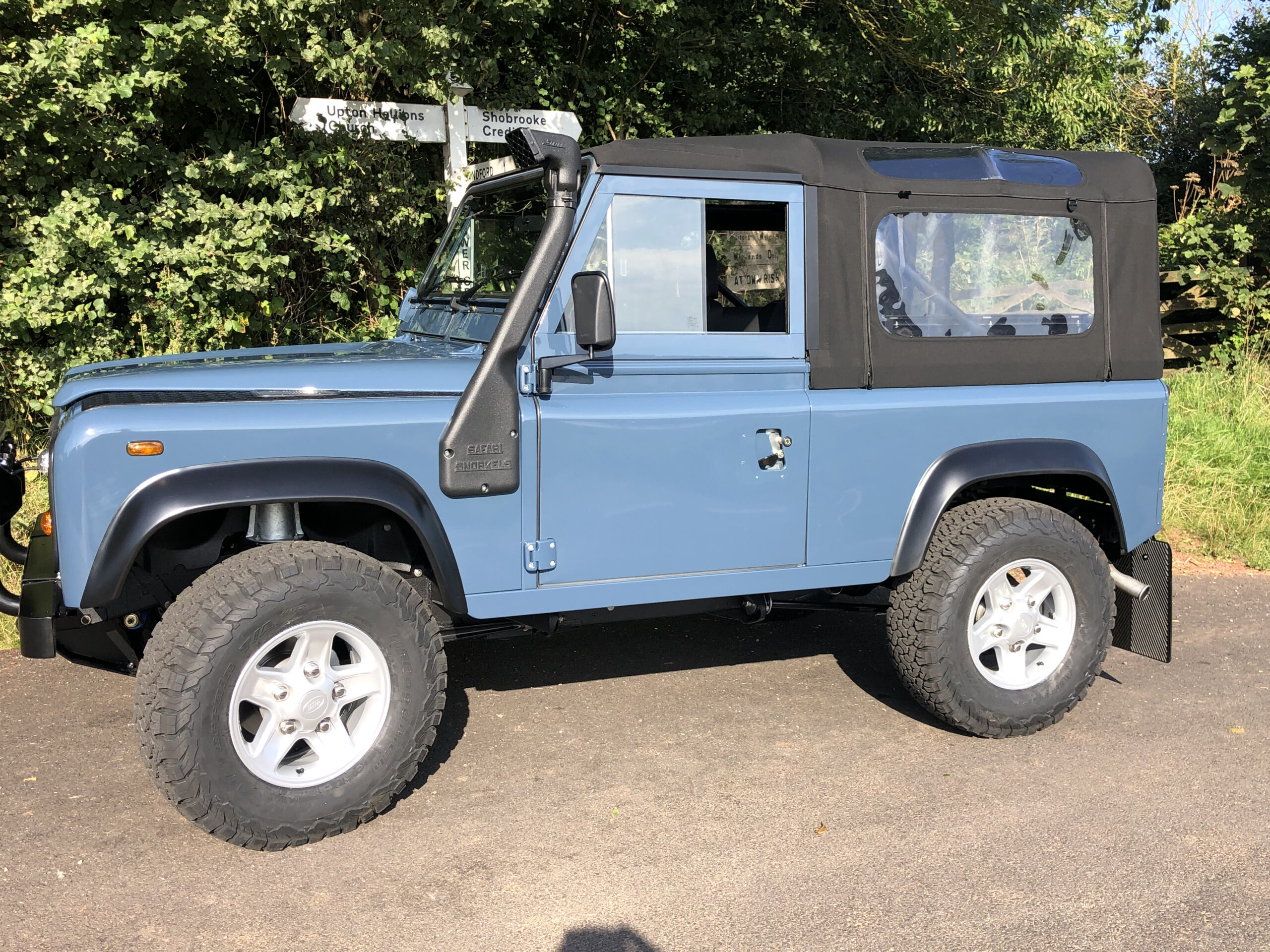 Picking the perfect color for your classic Land Rover Defender 90 is not just an aesthetic choice. It's also an expressive one that can speak volumes about your taste, lifestyle, and even your approach to off-road adventure.
With its heritage deeply rooted in rugged terrains and exploration, the classic Defender is an iconic vehicle that is as much a statement piece as it is a means of transportation. Ultimately, the color you choose will shape your Defender experience, both aesthetically and emotionally.
So, it's crucial you pick wisely. In this blog post, we will guide you through the range of color options available, exploring the significance and symbolism behind them, and helping you make the right decision for your Defender's overall appeal and your personality.
Keep reading for more.
Why Does Color Matter?
You might be asking yourself this question – and, the answer is that color matters for both practical and personal reasons. For example, light colors like white and silver are not just stylish choices; they also reflect sunlight, keeping your vehicle cool in hot climates.
Alternatively, darker shades like black absorb heat, making them ideal for colder environments. Likewise, the color you choose can impact your Defender's road visibility and safety. Beyond this, the color can enhance your off-roader's personality and build an emotional connection, resonating with your individual taste.
The Different Factors to Consider
When choosing the color of your Defender 90, Defender 110 or Defender 130, there are a few things to think about, including:
Personal Style: Your vehicle is an extension of yourself, so make sure the color reflects your personality.
Visibility: Essentially, how your color choice will stand out in different environments. For example, a green Defender might blend in too much if you're driving through wooded areas.
Climate: As mentioned above, the climate in your location should play a part in your decision.
Resale Value: Classic colors like black and white often have better resale value as they appeal to a broader audience.
The Various Color Choices Available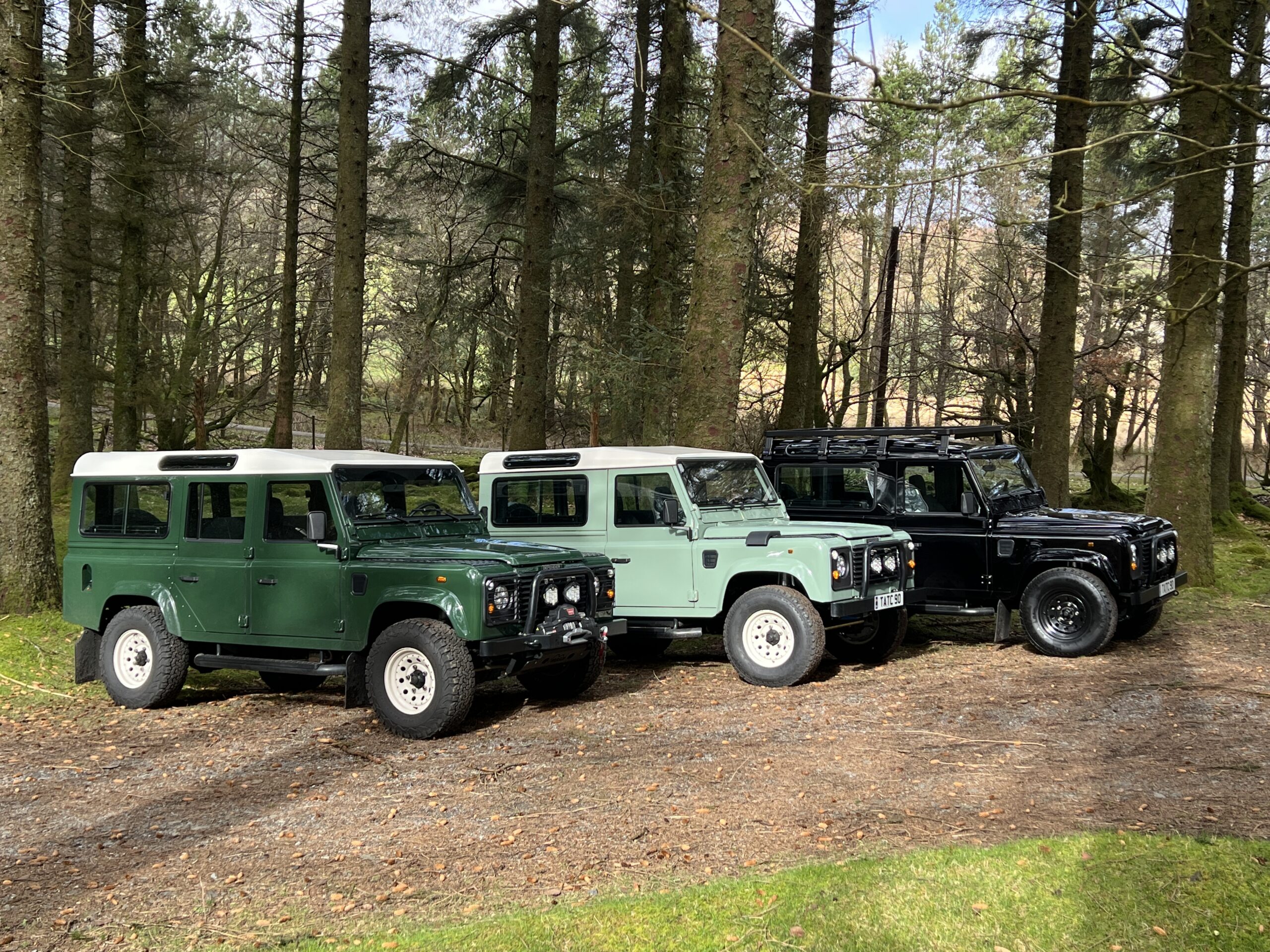 There are a diverse range of colors to select from. Here are the top options:
Heritage Green is one of the most traditional colors for the Defender; it is reminiscent of the vehicle's military history. It's a color that signifies endurance and strength. If you're a traditionalist who wants to stick to the Defender's roots, this color could be a great choice.
White is a popular choice for the Defender. Alaska White offers a clean, modern look that goes well with the Defender's robust build. It's also easier to maintain and generally resists showing dirt and scratches.
Black offers a sleek and luxurious appearance. Santorini Black can make your Defender look as good in an urban setting as it does on a rugged mountain trail. However, bear in mind that black cars can get hot in sunny conditions.
Corris Grey is a color that gives a modern twist to the Defender without straying too far from the traditional palette. Corris Grey offers a balance between the old and the new, making it a versatile option that appeals to a broader range of people.
If you're looking for something elegant, Indus Silver can add a touch of sophistication to your Defender. The color tends to highlight the vehicle's contours and lines, adding to its visual appeal.
For those who dare to be different, Phoenix Orange provides a burst of energy and stands out in any environment. It's a fun, youthful color that adds an element of surprise to this classic vehicle.
Another unconventional option is Keswick Green, which pays homage to the Defender's British heritage. The color is an understated, earthy shade that fits well with natural surroundings, ideal for those who frequently venture off-road.
Interested in a Black Defender 90?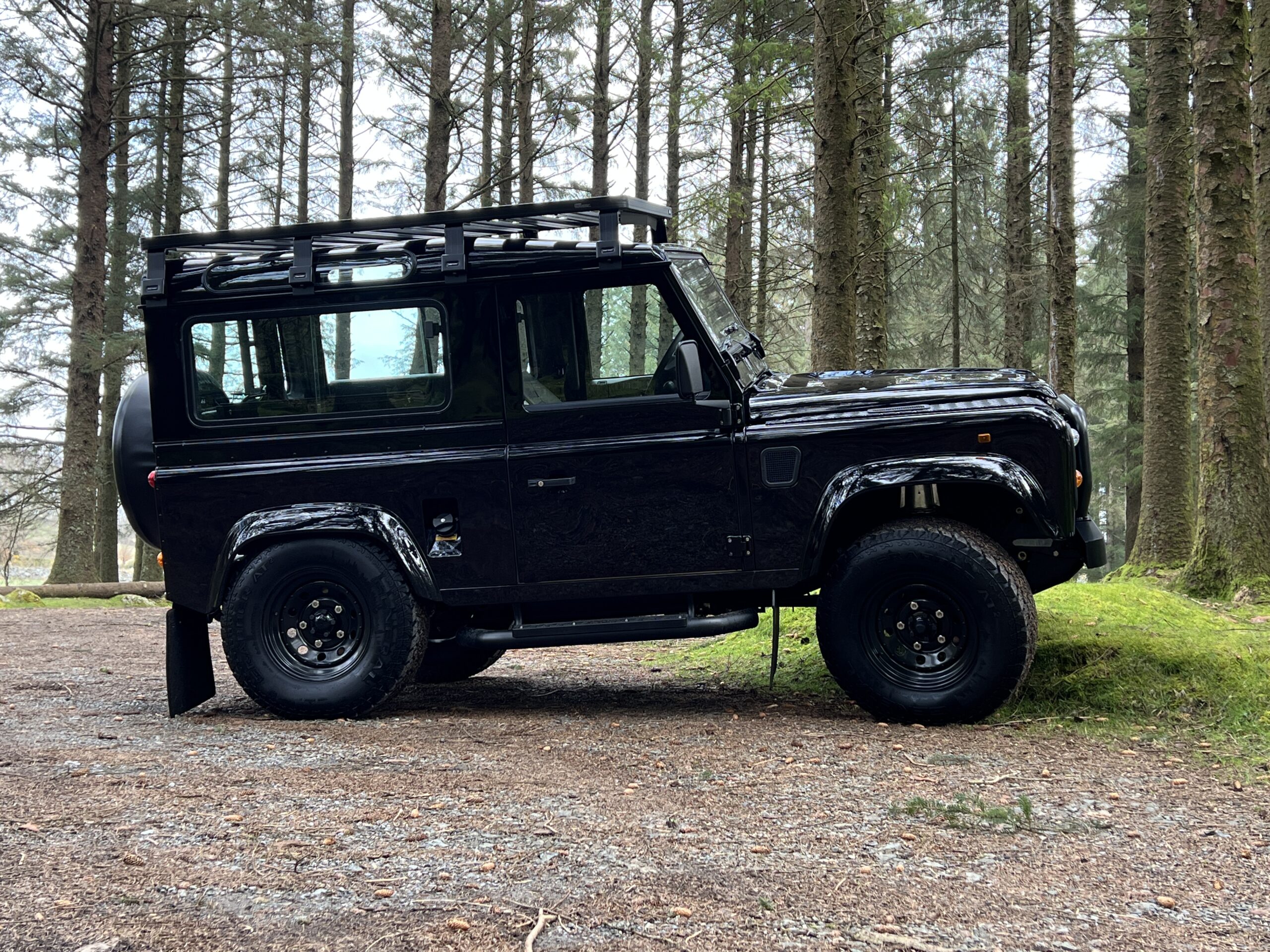 Choosing the right color for your vintage Land Rover Defender is an enjoyable yet crucial process that goes beyond mere aesthetics. It's about finding that perfect shade which resonates with your personality, meets your practical needs, and aligns with the Defender's iconic heritage.
From classic colors that have stood the test of time to modern hues that bring a fashionable edge, your options are plenty. So, it's smart to take your time, explore the symbolic and emotional factors and decide on a color that not only enhances your vehicle's appeal but also enriches your overall Defender experience too.
Welcome to TATC
Here at TATC, we specialize in restoring a wide range of Defender models, from NAS replicas and Tomb Raider-inspired 110s to Defender 90s in both soft-top and hard-top variations, as well as Defender 110 Beachcombers, pick-ups, and 130 double-cabs.
No matter your adventure destination – be it the coast, mountains, or open fields – we deliver top-tier restoration services. Our expert team combines engineering skill and craftsmanship to exceed factory standards, enhancing your Defender's durability, capabilities, and aesthetics.
For any restoration inquiries, reach out through our online form or email us at hello@tatc.us.com.