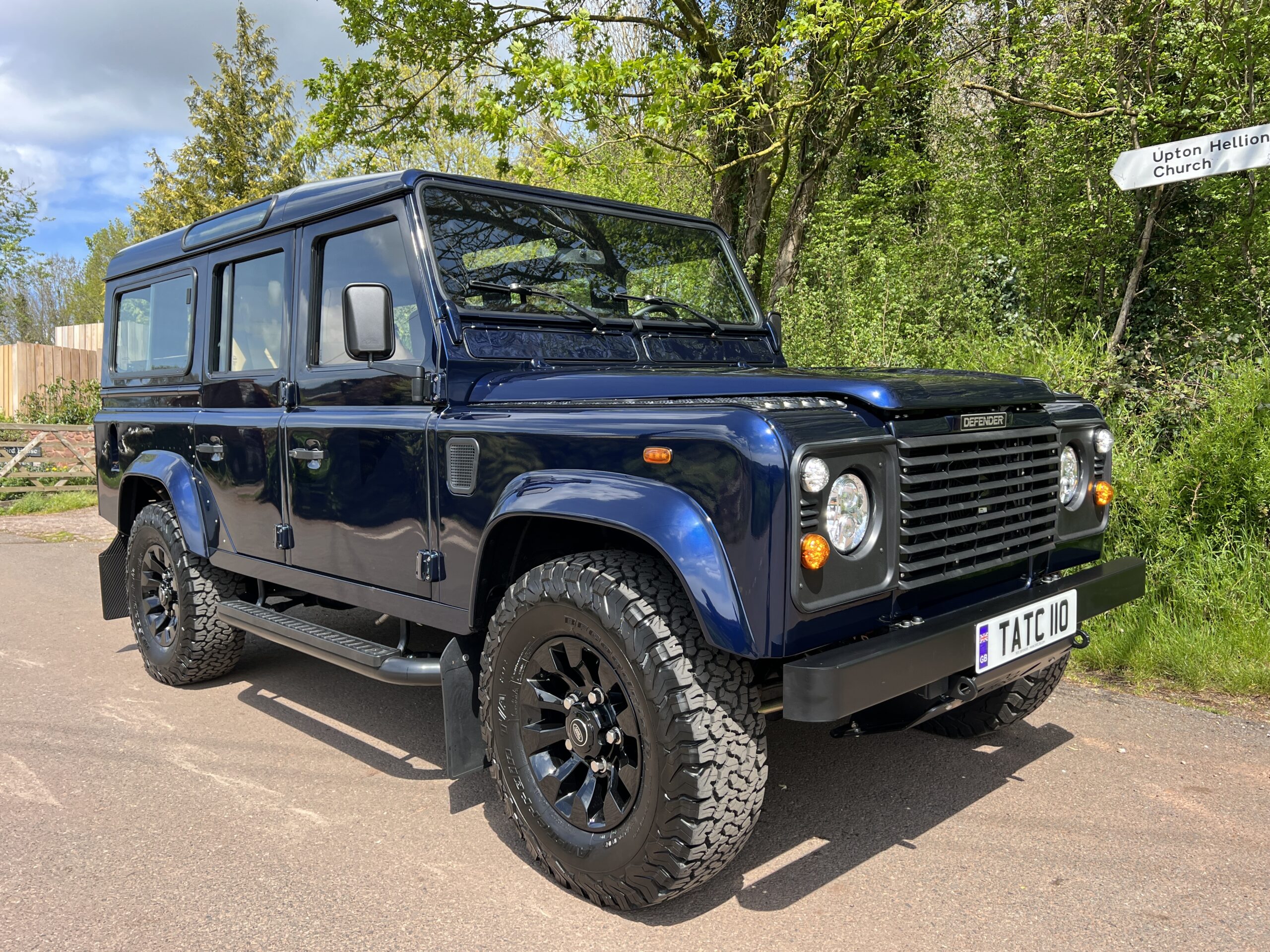 Versatility is one of the central characteristics of the iconic Land Rover Defender. This legendary British 4×4 is world renowned for being one of the most versatile off-road vehicles of all time. Defender owners have an immense amount of freedom and opportunity to customize their Defender in whatever way they wish, building a truly unique automotive creation.
From customizing your Land Rover's interior with the finest leather seats and a wooden steering wheel to adding some of modern day's best comforts and innovations like enhanced lighting and an upgraded HiFi system, there are so many different customization options to consider.
If you're the owner of a Land Rover Defender, customization is an excellent journey to embark upon. It'll greatly improve and enhance your Land Rover ownership and driving experience. To give you some inspiration, we've written a helpful post about some of the different ways you can customize your off-roader and make it your own – keep reading to learn more.
Defender Customization: The Different Choices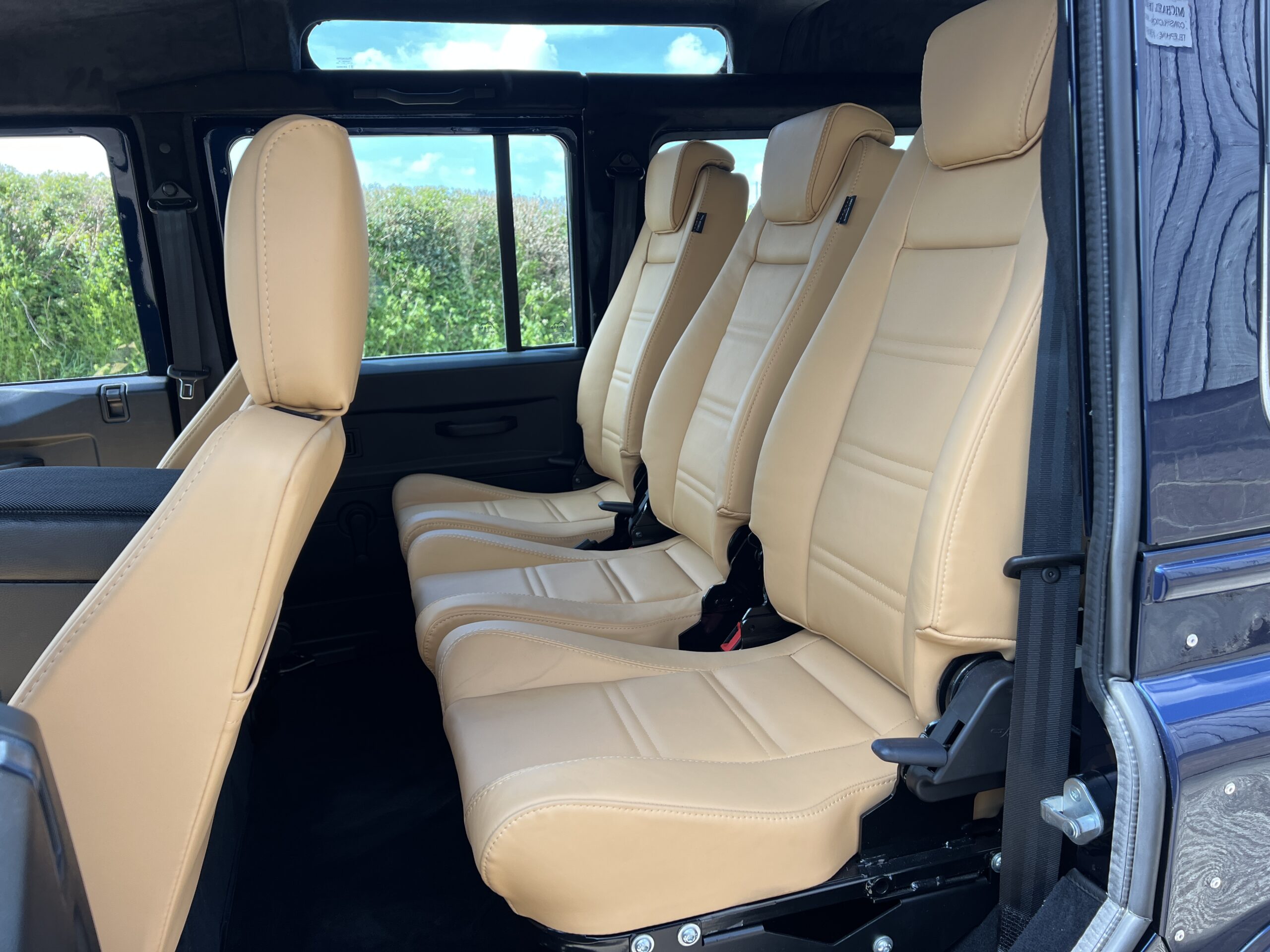 As we've mentioned above, the Defender is an extremely versatile and customizable vehicle. It can be modified in a vast array of ways with countless customization options available including interior, exterior and drivetrain options.
Ultimately, if you're thinking about customizing your Defender, it's crucial that you identify your needs and wants from your vehicle. Knowing what you require in your Land Rover will enable you to create the perfect 4×4, suited to your lifestyle and providing you with the best experience.
All models of Defender – from the Defender 90 and Defender 110 to the Defender 130 – can feature a customized interior. Your bespoke interior might include full leather, a genuine wooden steering wheel and quality instrumentation. Each interior customization option will upgrade and enhance the look and feel of your off-roader, both for passengers and driver.
Interior customization will create a distinctive, individual Defender that reflects your style, tastes and personality. Whether you want a traditional country aesthetic or a more modern, luxurious look, anything is possible. What's more, all interior modifications will be done sympathetically, ensuring that everyone on-board still has ample leg room and space.
When it comes to the exterior, there is similarly plenty of freedom, with a huge variety of customizations on offer. For example, you can customize the paintwork, choosing from a diverse variety of colours and styles to give your Defender a bespoke look that is your own personal style.
Alongside this, you can choose between Soft or Hard Top options too. Soft tops are incredibly popular amongst Defender owners living in sunnier states, as they allow you to drive with the top down and get some sun, having a brilliant time in your 4×4.
Other customization options for the exterior include heavy duty winches and roof racks. These customizations will make your vehicle more capable, enabling it to provide you with better off-road performance. With both of these additions, your classic Defender will offer more reliability, tackling tough and demanding terrain with ease.
Moreover, you can customize your Defender by choosing between an Auto or Stick gearbox. If you want to make your vehicle more comfortable, you can also add customizations such as modern air-conditioning, heated seats, Android Auto & Apple CarPlay, enhanced heating, enhanced lighting and much more.
These customizations will bring your classic Land Rover into the present day, giving you the best of both worlds. It'll still be the same authentic Defender experience, but with some of the best comforts and technologies available nowadays. Modernizing your Defender is always a smart choice to make.
Why Customize?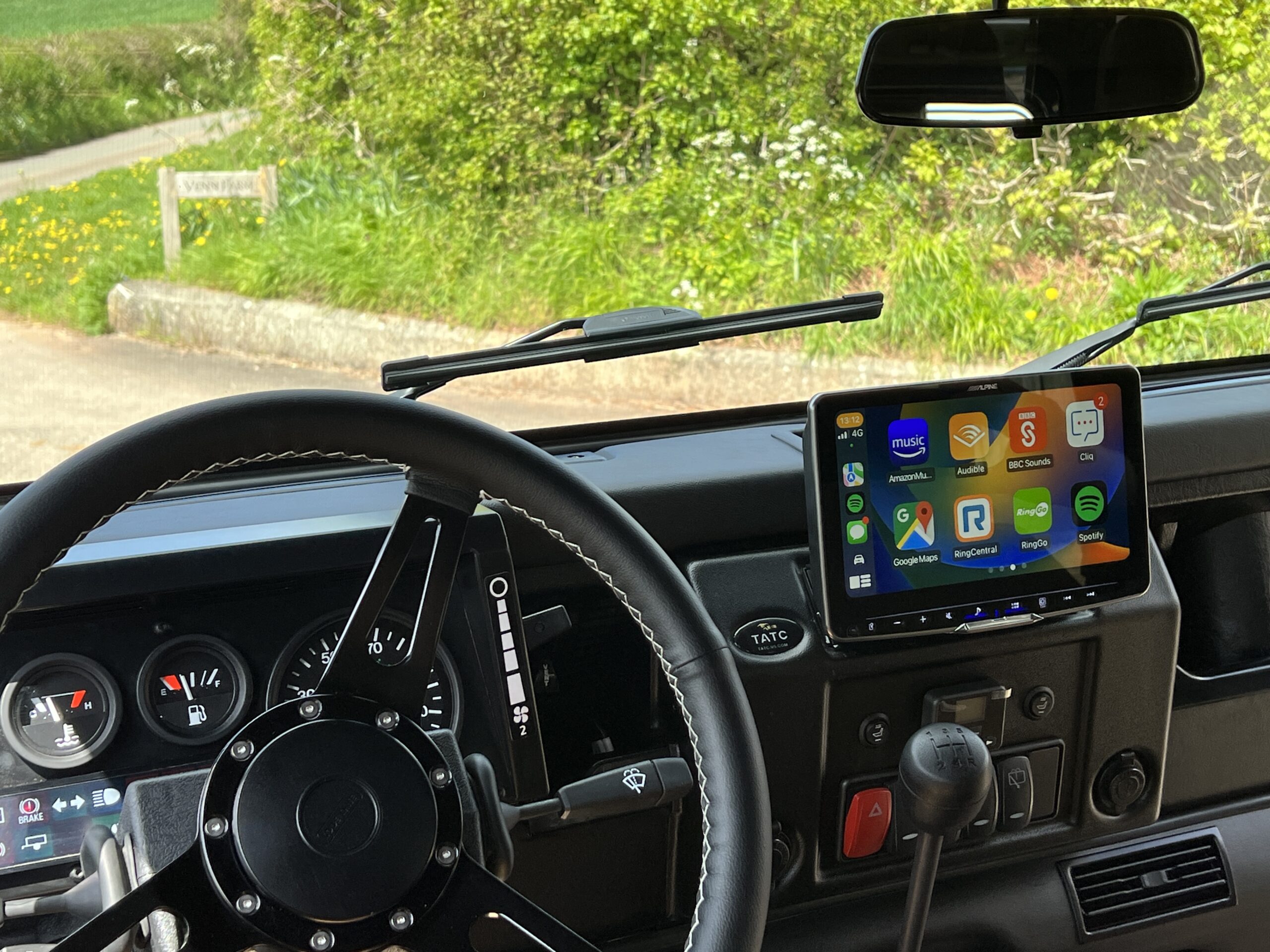 The Defender is a worldwide icon owned by people all over the world in every country imaginable. Customization is a way to take the ownership experience to the next level, stamping your own mark on a piece of British automotive history. It allows you to build a new legend upon the old, powering the Defender for future generations to come.
No matter which customizations you choose – whether you focus on the interior or choose a particular drivetrain customization, your Defender will be one-of-a-kind, unlike any other on the roads. It'll also be significantly better in terms of performance, capability, durability and strength.
You'll be able to confidently travel all over the US and further afield, reaching hidden spots and experimenting in difficult terrains – comfortable in the knowledge that your Defender is always capable. So, if you're thinking about customization, make sure you think about what's most important to you and what you're looking to get out of your vehicle.
Important things to consider include your budget, the terrain and where you'll be travelling, and the activities you'll be using your Defender for. If you're still unsure, it's always a great idea to speak with a professional Land Rover expert, who can advise you on the best customization options for your budget and needs, maximizing your Defender's potential.
Working with TATC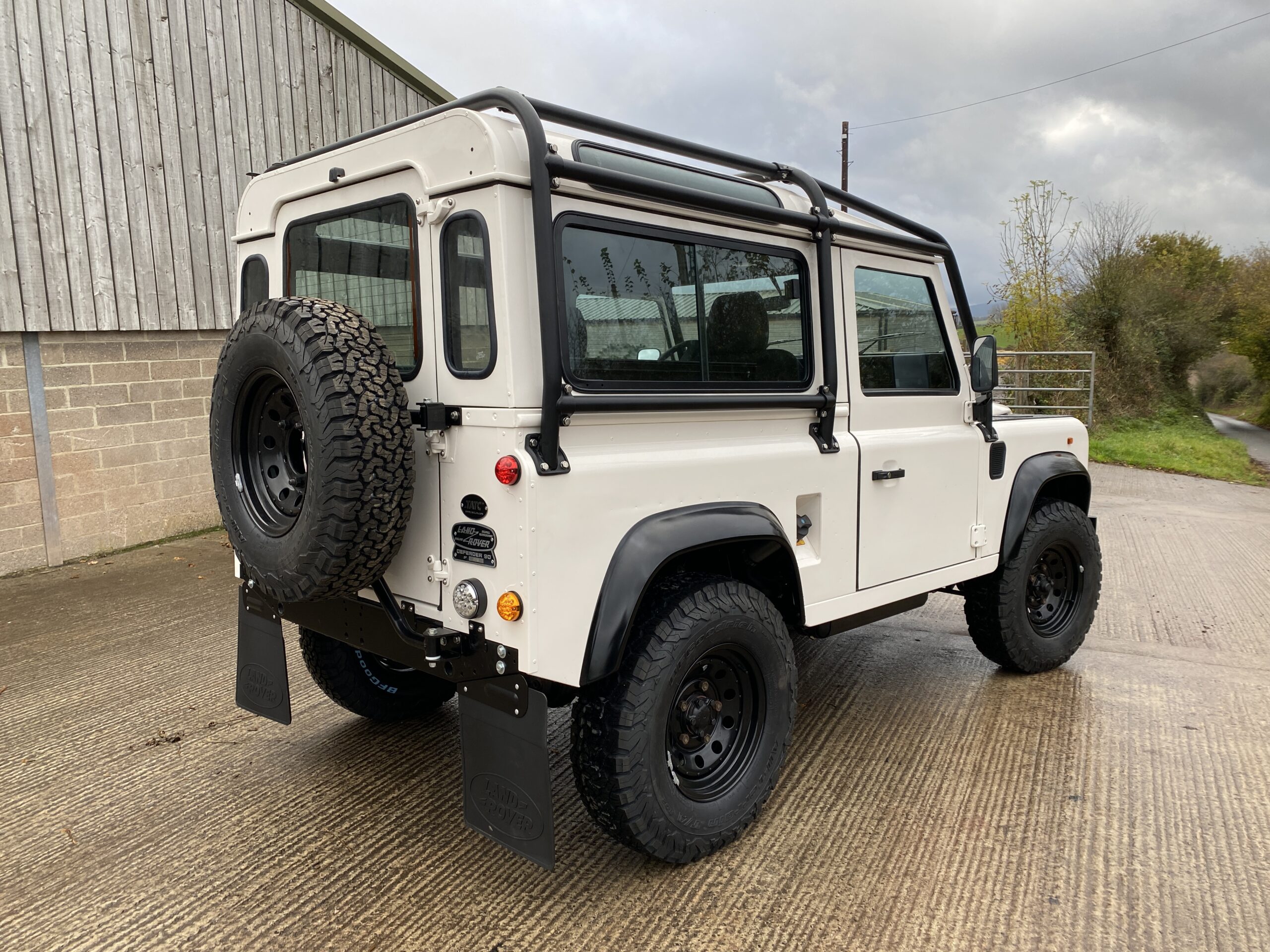 Here at TATC, our highly skilled team of automotive engineers specializes in the customization of classic Land Rover Defenders. Situated in the UK at our workshop in the South West of England, our qualified team can oversee a full-scale customization and restoration of your Defender, upgrading every aspect to your particular needs and specifications.
Whether you would like to customize your Land Rover Defender 90, Defender 110 or Defender 130, we can personalize your off-road vehicle to match your unique vision. Our team will create a new legend in your own image, giving birth to a new generation of Defenders.
Interested in a Customized Land Rover?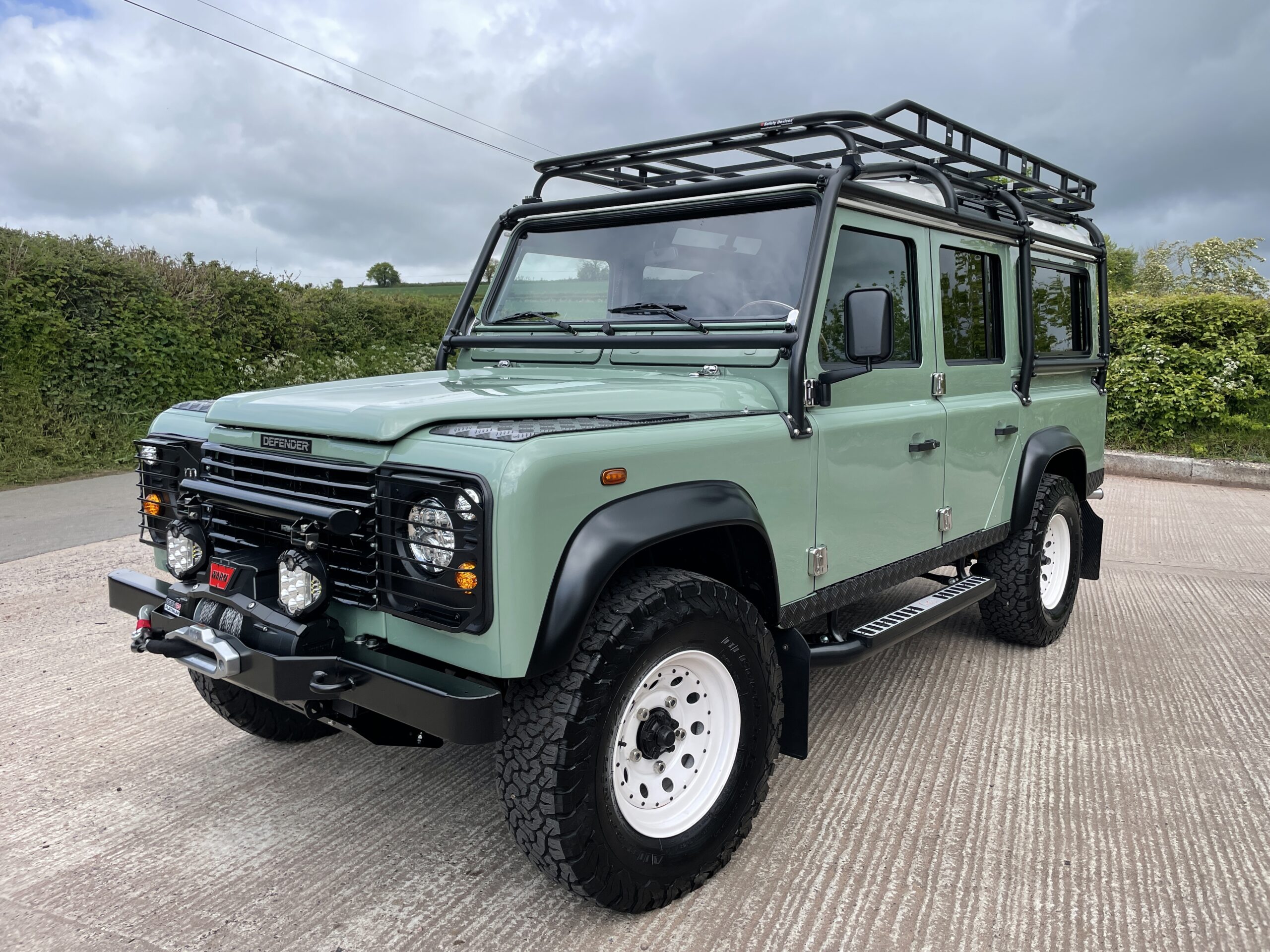 If you're thinking about customizing your Land Rover Defender, and would like to enquire about the whole process and what it entails, please contact the team at TATC today. We can discuss your customization options and work alongside you to build the custom Defender of your dreams. Please drop us a message via the online form on our website, and we'll get back to you shortly.