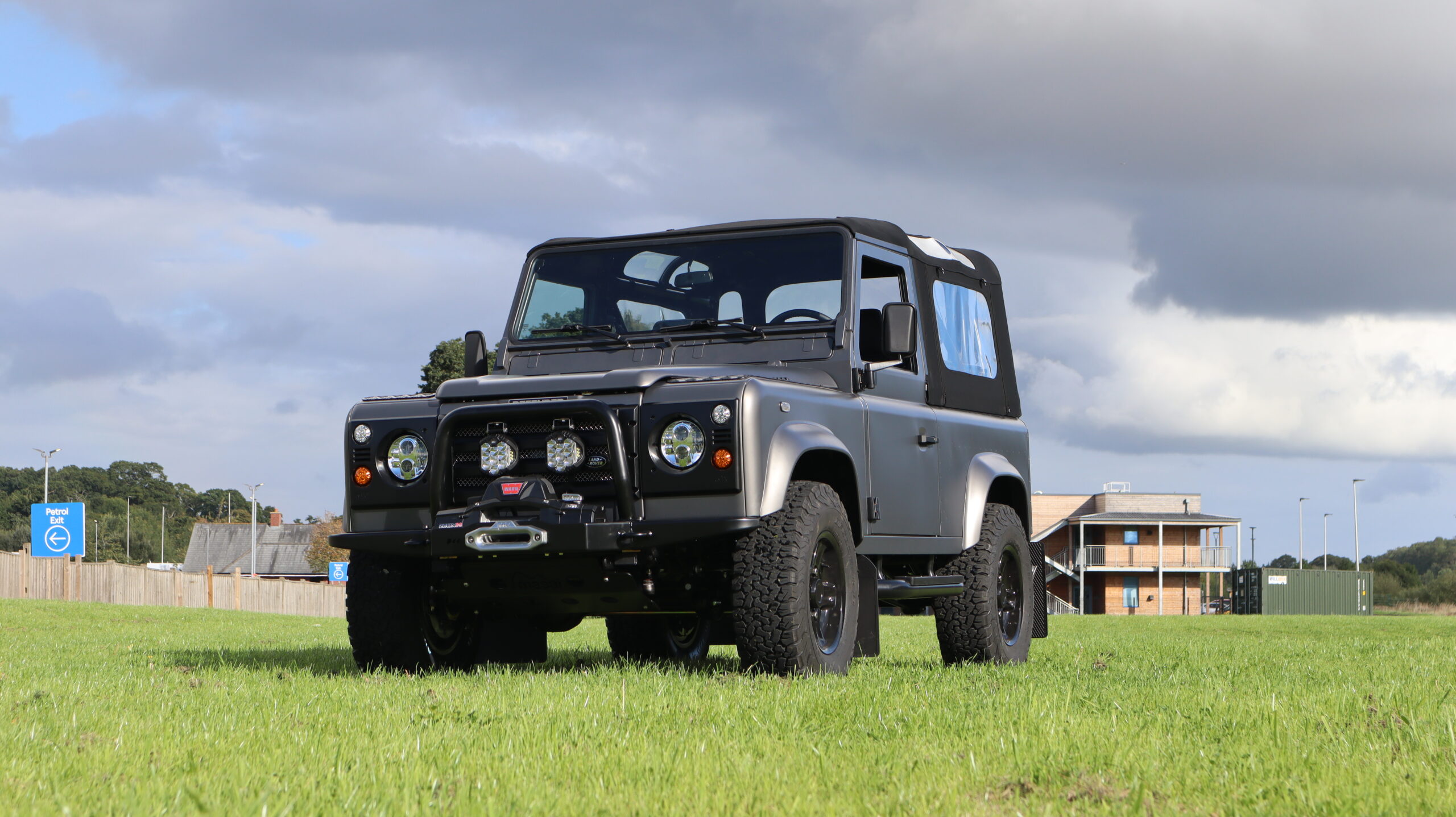 Nothing says freedom and adventure more than a Land Rover Defender 90 Soft Top. This is not just an ordinary vehicle, it's an unreplicable experience that brings you closer to nature and the outdoors in a way that no other car can.
Featuring its classic rugged design, the Soft Top Defender 90 is the off-roader of choice for every outdoor enthusiast, adventurer and vacationer. It offers an unparalleled experience, as you drive down the highway or track with wind in your face and sun shining down, fully exposed to the natural environment.
If you're searching for a unique driving experience that satisfies your adventurous side, a Soft Top Defender is the way to go. Below, we've written a blog post that explores the distinctive charm and versatility of this model, all of its benefits, different ways to enjoy it, and much more.
Take a read to learn more about this British-made icon.
What Makes the Defender 90 Soft Top Special?
The Defender 90 is a timeless automotive classic that's adored all over the world, having been showcased in the media for several decades, whether it's been on the TV, in Hollywood films or in famous advertising campaigns.
And, with the addition of a Soft Top, this icon becomes even more special. With a Soft Top, as opposed to a Hard Top, you can experience an immersive outdoors driving experience that brings you closer to nature.
There is open-air freedom to enjoy, whether you're navigating rugged trails or cruising along coastal roads. As an owner, you get the combination of a driving experience that's both thrilling and comfortable, with all the impressive durability, strength, performance and longevity that a Defender typically provides.
The Benefits of Choosing a Soft Top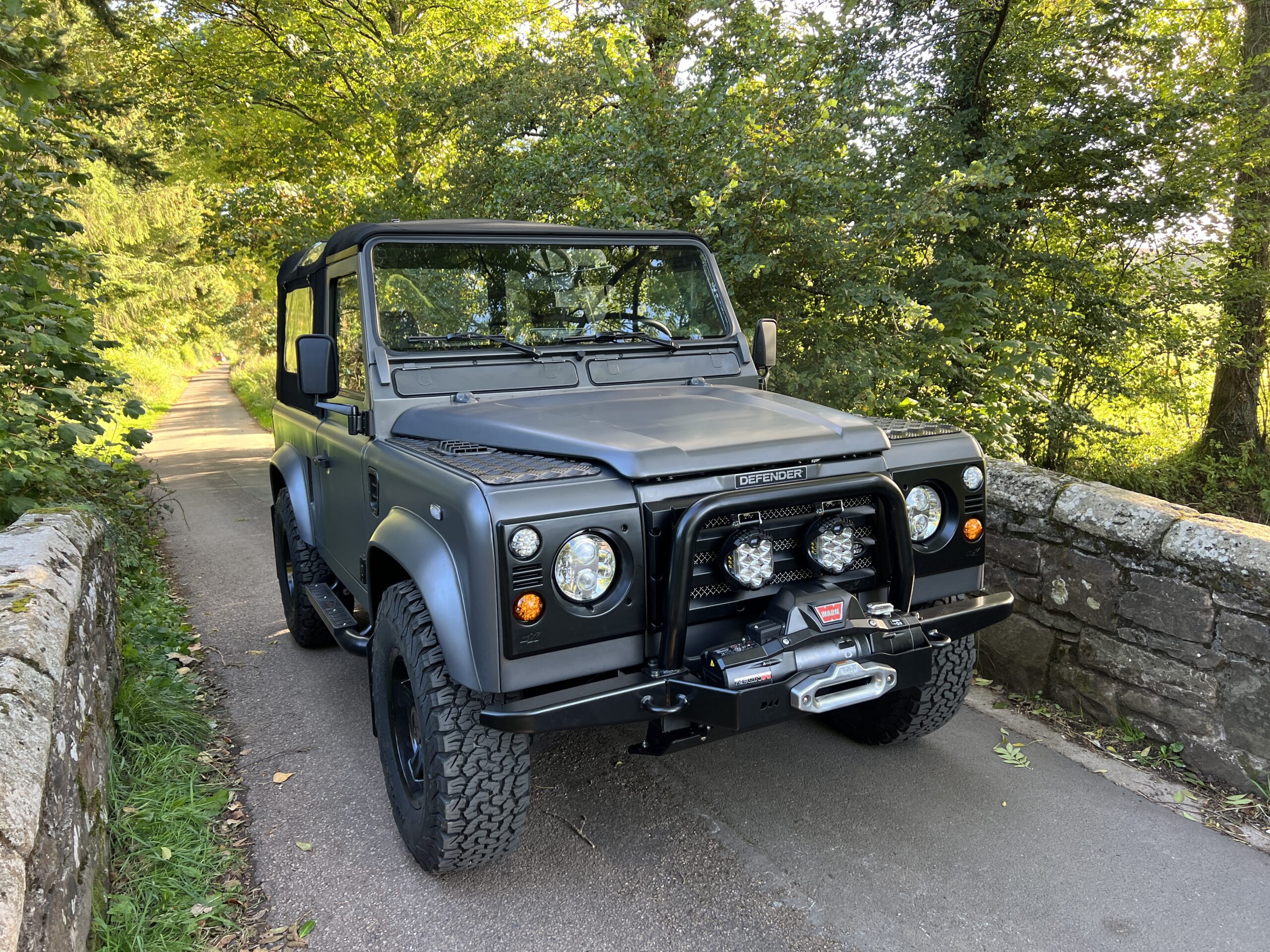 Opting for a Defender 90 Soft Top is not just about aesthetics; it's about embracing the elements and connecting with the environment. With the top down, as a driver or passenger, you can fully immerse yourself in the sights, sounds, and smells of the great outdoors. Here are some of the main benefits:
With a Soft Top, everyone in the vehicle – driver and passengers – will have 360-degree panoramic views, which makes the vehicle perfect for sightseeing and wildlife watching.
Whether it's sunny or rainy, the Soft Top can be easily adjusted to suit the weather conditions in your location.
Enhanced Connection with Nature
A Soft Top enables you to feel the wind in your hair and the sun on your face as you explore the wilderness.
Different Ways to Experience a Defender 90 Soft Top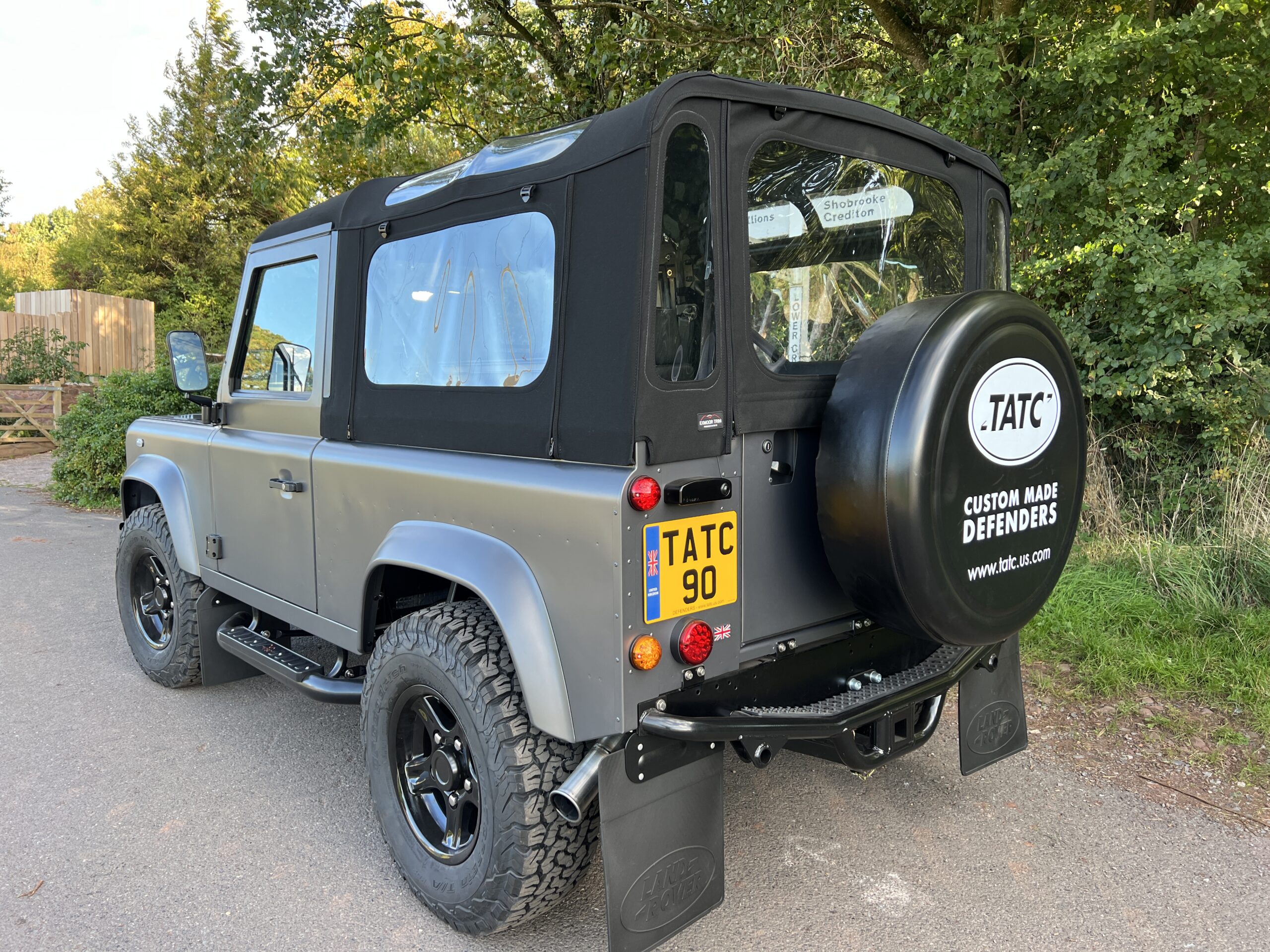 There are limitless possibilities for experiencing the great outdoors in a Defender Soft Top. For example, a popular way is to explore the mountainous regions in the US. With a Defender 90, you can confidently navigate rocky terrains and reach breathtaking viewpoints, conquering the most challenging landscapes and ascending to heights that leave you speechless. 
Alternatively, you can drive along the coastal roads, feeling the sea breeze and enjoying a beachside adventure. The Defender Soft Top is perfect for leisurely drives by the ocean, where the rhythm of the waves matches the freedom of the open road.
Lastly, you can also enjoy the Defender Soft Top on a desert adventure. For example, a Safari adventure exploring the African savannah with the top down, getting up close with elephants and lions.
The Defender 90 Soft Top allows you to immerse yourself in the wild, feeling the thrill of nature at its most raw and beautiful. Fundamentally, at its core, it's not just a vehicle; it's a companion on unforgettable journeys, embodying the spirit of adventure.
Practical Tips and Accessories for Maximizing the Soft Top Experience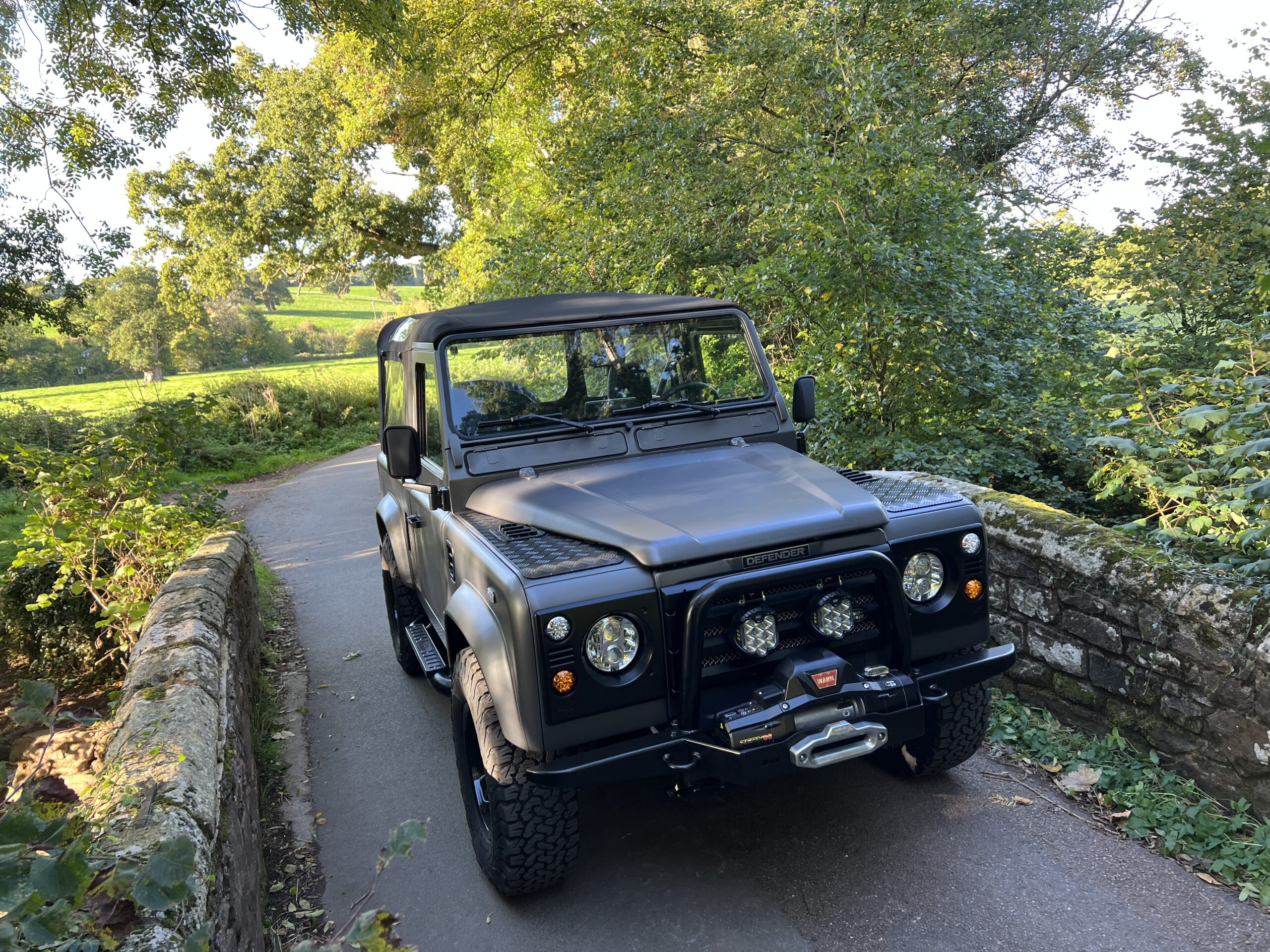 To make the most of your Defender 90 Soft Top experience, there are a few things you can do. For example, consider these tips and accessories: 
Ensuring that your Defender 90 Soft Top is in optimal condition is key to a smooth and enjoyable ride. This means regularly checking and maintaining the Soft Top to ensure it functions smoothly.
For example, inspecting the fabric for wear and tear, lubricating moving parts, and keeping the top clean from dirt and debris. Proper maintenance not only enhances the appearance but also prolongs the life of your Soft Top, providing you with many more miles of open-air enjoyment.
You can enhance your comfort in a Defender 90 with a few thoughtful accessories. For example, consider adding wind deflectors to reduce wind noise and turbulence, sun shades to protect against harsh sunlight, or seat covers to provide extra cushioning and protect the seats from spills and stains.
The Defender 90 Soft Top is known for its versatility, and that includes ample storage space. Utilize the Defender's storage compartments efficiently and consider roof racks for additional gear.
Think about what you'll need for your adventure and pack accordingly. If you're planning a camping trip, for example, roof racks can hold tents, sleeping bags, and other bulky items, leaving the interior space free for passengers and smaller essentials.
Interested in Owning a Land Rover Defender 90 Soft Top?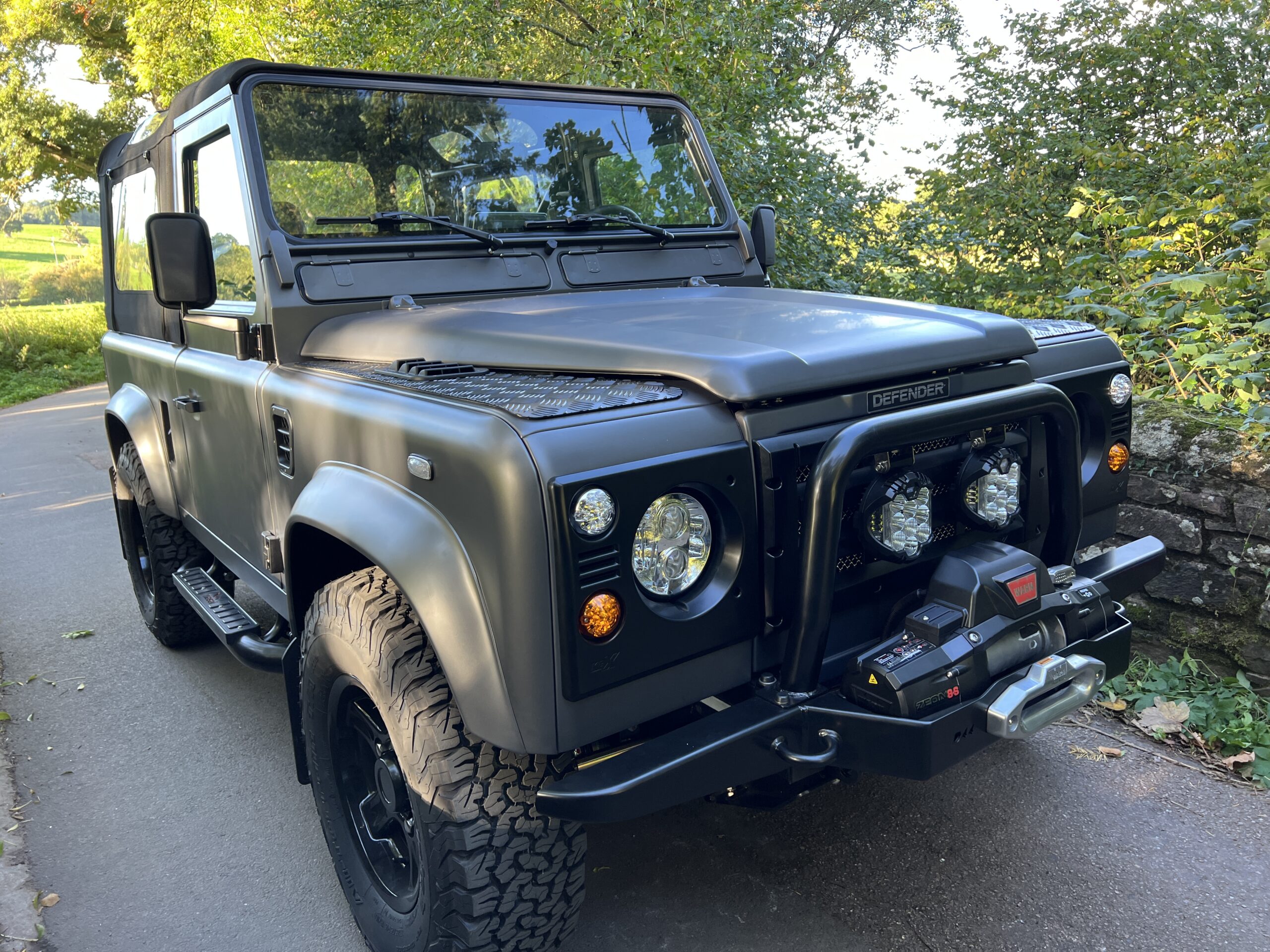 If you're inspired to embark on your own open-air adventure, a classic Defender 90 Soft Top is the ideal vehicle for you. Here at TATC, we specialize in custom restored Defenders, including the Defender 90, Defender 110 and Defender 130 models. 
Our highly skilled team has a passion for preserving these iconic vehicles, providing first-class restoration services that bring Defenders back to their original glory. The journey of restoring and revitalizing a Defender 90 Soft Top is a complex and rewarding endeavor, requiring a blend of precision, patience, and a keen eye for detail.
But, what emerges from this process is not merely a rejuvenated and resilient vehicle but a vibrant tribute to the legacy of automotive artistry, innovation, and enthusiasm. From beginning to end, our comprehensive and meticulous process ensures that every individual component of your Defender is thoroughly examined, repaired, or replaced as needed.
We incorporate the finest quality parts with contemporary conveniences, transforming your Defender 90 Soft Top into an impeccable amalgamation of ageless elegance and modern-day luxury.
To learn more about how we can breathe new life into your Defender 90, reach out to us today through the online form on our website, and we will respond promptly. Alternatively, you can email us at: hello@tatc.us.com.