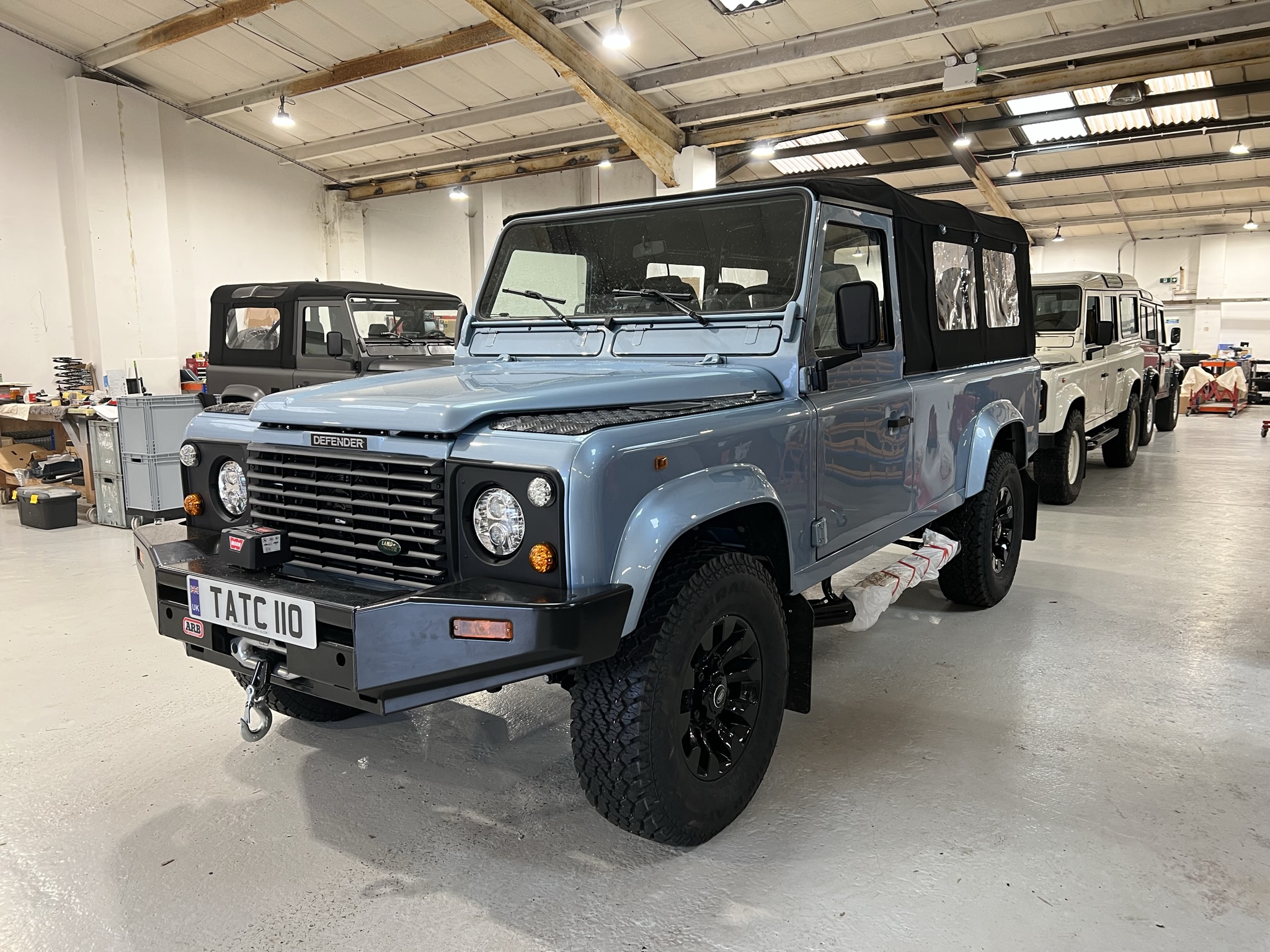 Old Land Rover Defenders are iconic British legends, symbolizing robust engineering, timeless design and boundless adventure. If you own a classic Defender (1983-2016), and want to upgrade its performance, aesthetic and capabilities, then customizing your off-roader is the best decision you can make. 
Customized Defenders combine the very best of old and new, featuring everything that made this icon world-renowned and celebrated, and also offering modern comforts and innovations that enable a superior experience for all.
If you're considering rebuilding your old Defender and creating a custom vehicle, we've written a short blog below that explores some of the most popular customization trends right now – read on to learn more.
What's Popular Among Defender Owners?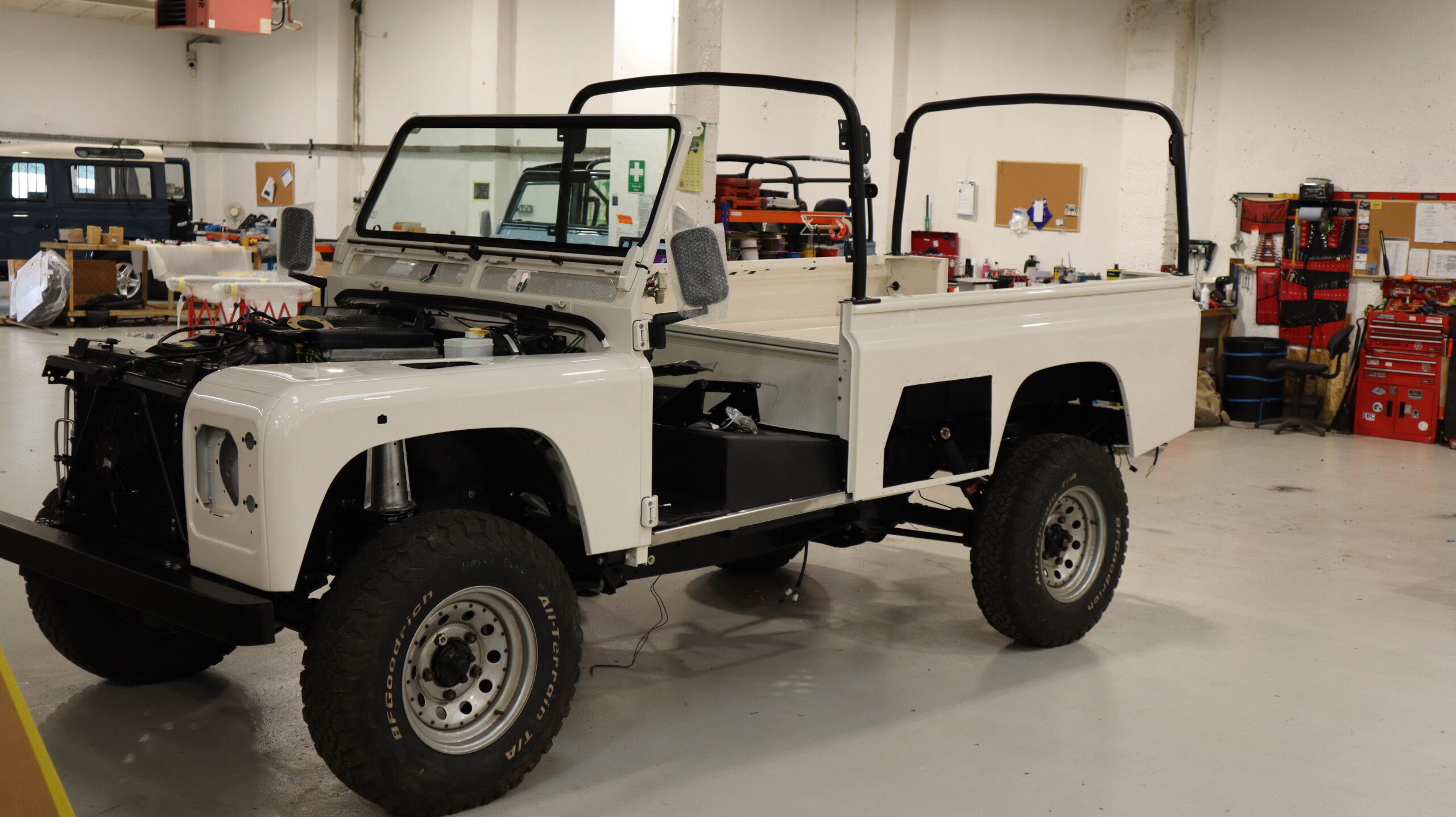 Whether you own an old Land Rover Defender 90 2 Door, 110 4 Door, or 130 Double Cab, there are a multitude of ways to customize your off-roader. Here are some of the most popular ways:
Personalizing the Interior
Regardless of the Defender model you own, the interior is a blank canvas for customization and a popular place to start. Upgrades can range from luxurious leather upholstery to an authentic wooden steering wheel and high-grade instrumentation.
These modifications not only uplift the aesthetic but also cater to both driver and passenger comfort. In essence, a well-crafted interior speaks volumes about your style and persona.
Another popular trend is to customize your Defender's exterior, which is an opportunity for creative freedom. A wide range of custom paintworks allows you to reflect your personal style distinctly.
Furthermore, you can opt between Soft or Hard Top exteriors; the former is great for soaking in sunny days, while the latter provides added durability and security during those colder months.
Enhancing the Off-Road Performance
If you are an off-road enthusiast, several performance-focused upgrades can amplify your Defender's capabilities. Adding heavy-duty winches and roof racks are but a few ways to make your vehicle more resilient and versatile. These enhancements let your Defender navigate challenging terrains across the country, while boosting reliability and performance.
Technological Comfort Upgrades
A final trend to note is adding technology to old Defenders, bringing them into the modern age. To take your classic Defender into 2023, you can consider installing advanced amenities.
From integrated Android Auto & Apple CarPlay to heated seats and improved lighting, modern technology can complement the iconic Defender experience.
Interested in Customizing an Old Land Rover Defender?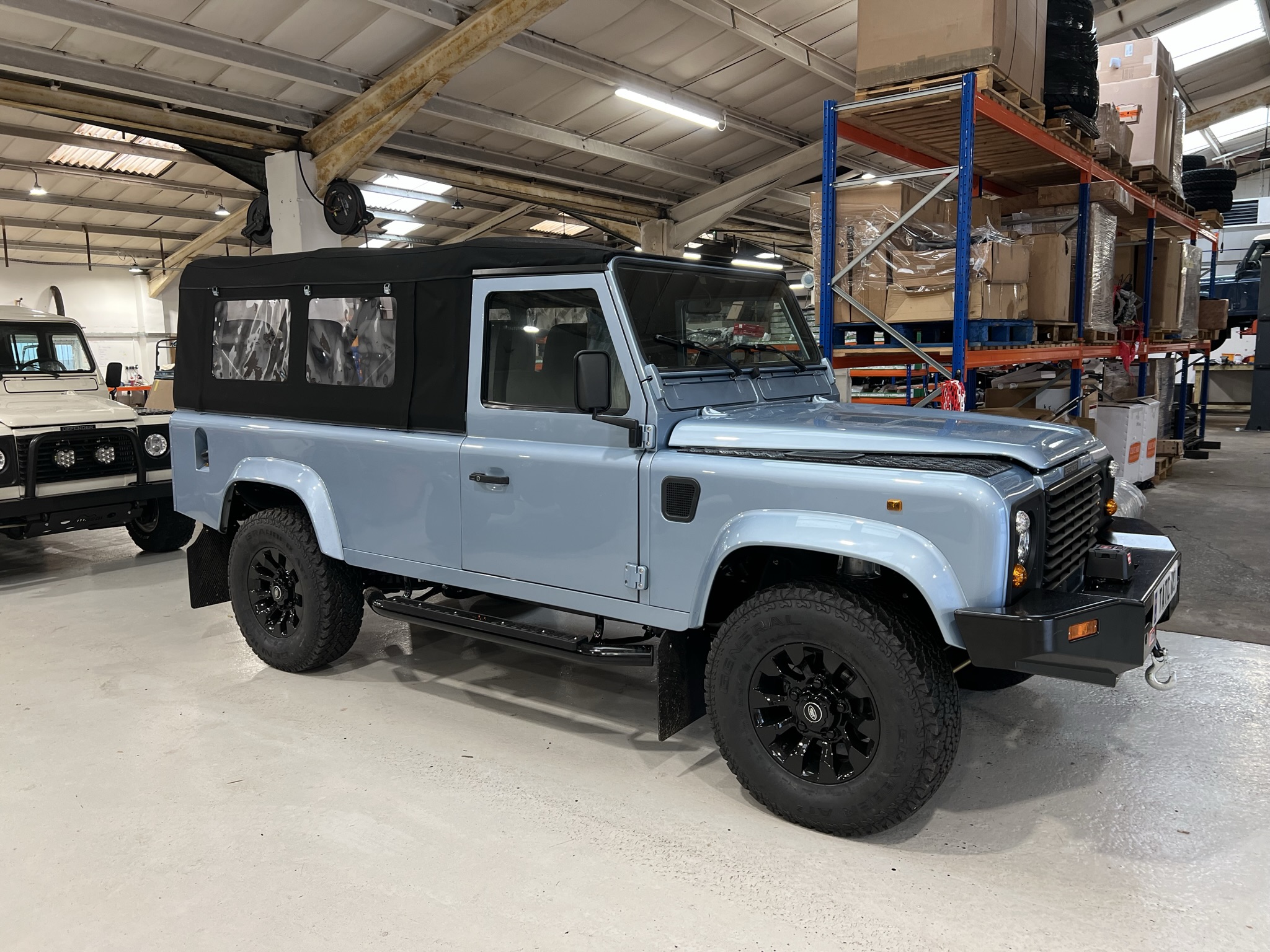 Customizing a classic Defender is always an excellent investment that will pay off for years to come. The customization process is not just about aesthetics or personalization; it's about elevating your Defender to be more durable, reliable, and efficient on and off-road.
It's an opportunity to infuse this British classic with your unique identity, making it a one-of-a-kind vehicle that turns heads on the road and trails alike. If you're the owner of a classic Defender, customization is a once-in-a-lifetime journey to creating your dream vehicle.
How Can TATC Help?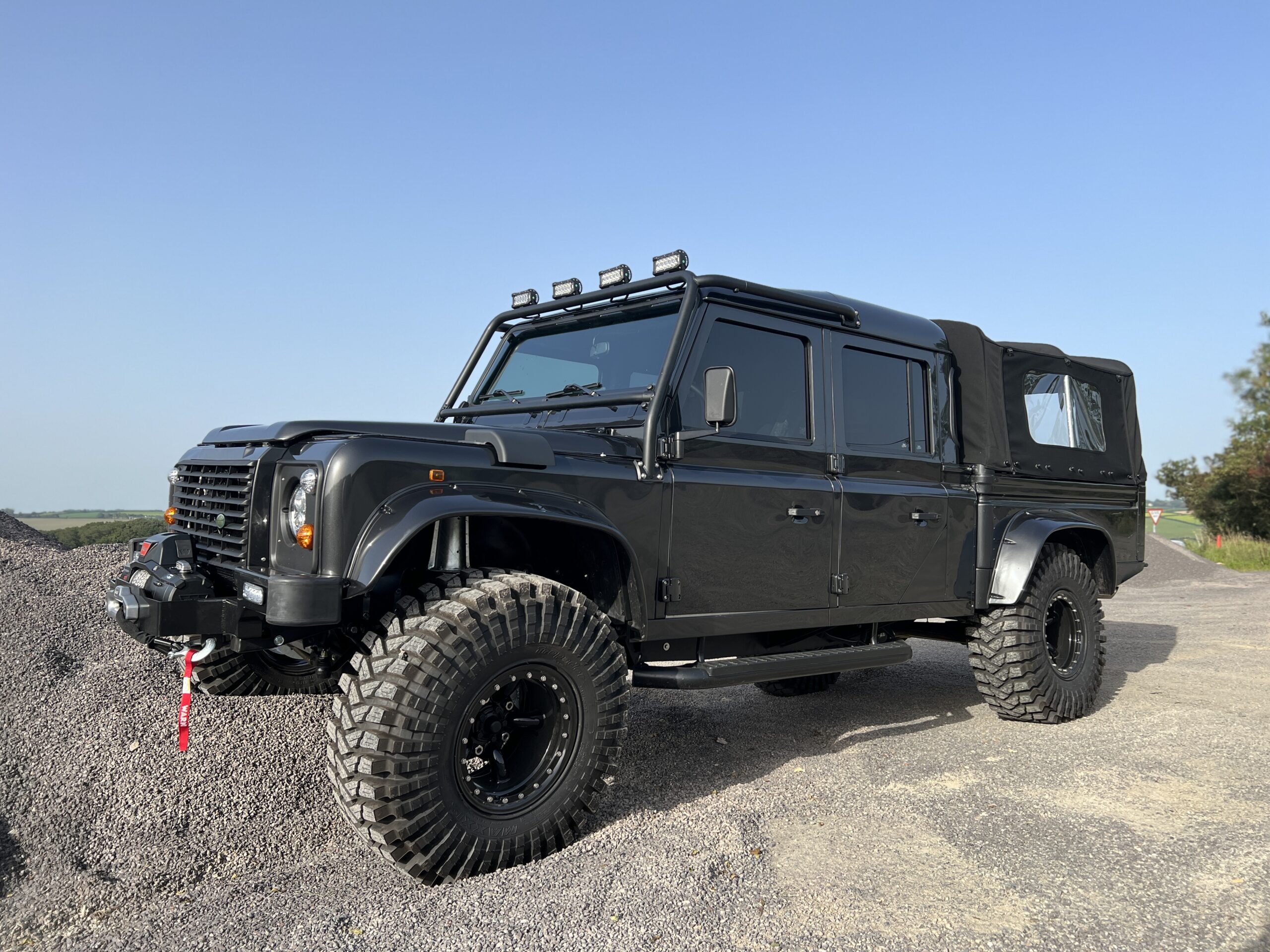 Here at TATC, our UK-based team of expert automotive engineers specializes in the customization and restoration of all old Defender models – 90, 110, and 130. Tailored to your unique vision for your old Defender, we offer an array of services that will bring your dream vehicle to life. 
Our team will guide you through every step of the process, from conceptualization to completion, ensuring that you are fully satisfied at every stage. We utilize the highest quality parts in our customizations and restorations of all Land Rover vehicles, from NAS look-alikes and Tomb Raider-style 110s to 90 Soft Tops and Defender 130 double-cabs.
Contact the TATC Team
To kickstart your customization journey, feel free to get in touch with our friendly team today via our online form on our website. You can also email us at: hello@tatc.us.com and we'll get back to you as soon as possible. If you have any questions, we're always more than happy to assist you. We look forward to hearing from you soon.