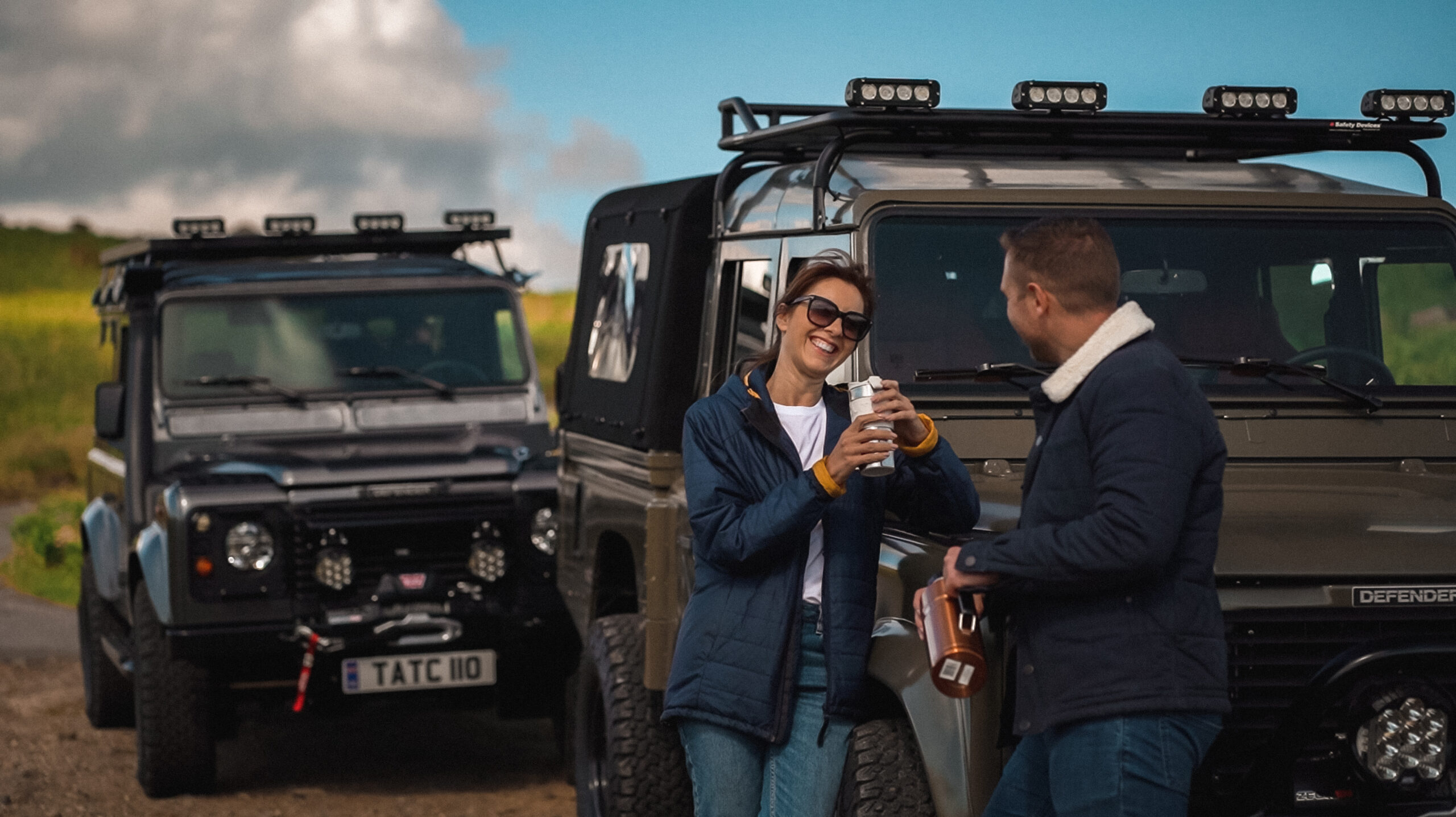 Customizing a Land Rover Defender enables you to stamp your own personal mark on a legendary, world-famous British 4×4. Whether you'd like to customize your Defender 90 in a more classic theme, or you desire a more contemporary look for your Defender 110, there are a multitude of customization options available to choose from, with each one creating a distinctive, unique vehicle.
Whichever direction you choose to travel in, your Land Rover Defender will benefit immensely from being customized by a specialist company such as TATC. Customization provides a range of benefits, from significantly upgrading the performance of your vehicle to enhancing its overall look and feel – improving the experience for both driver and passengers on-board.
Below, we've written about some of the main benefits of customizing your Defender, and explored how our team of automotive experts can make your Defender dreams become a reality. Continue reading our post to find out more.
Improving the Performance and Capability
When you opt to customize your Land Rover Defender, one of the biggest benefits is the noticeable performance upgrade you'll receive. Customization will make your 4×4 stronger, more robust and more capable in every way possible.
Mechanical upgrades across your Defender – from the suspension, brakes and axles to the engine and transmission – will boost its performance substantially. These upgrades will translate into a superior driving experience and performance both on the roads and off-roading on all types of terrains.
Personalize Your Defender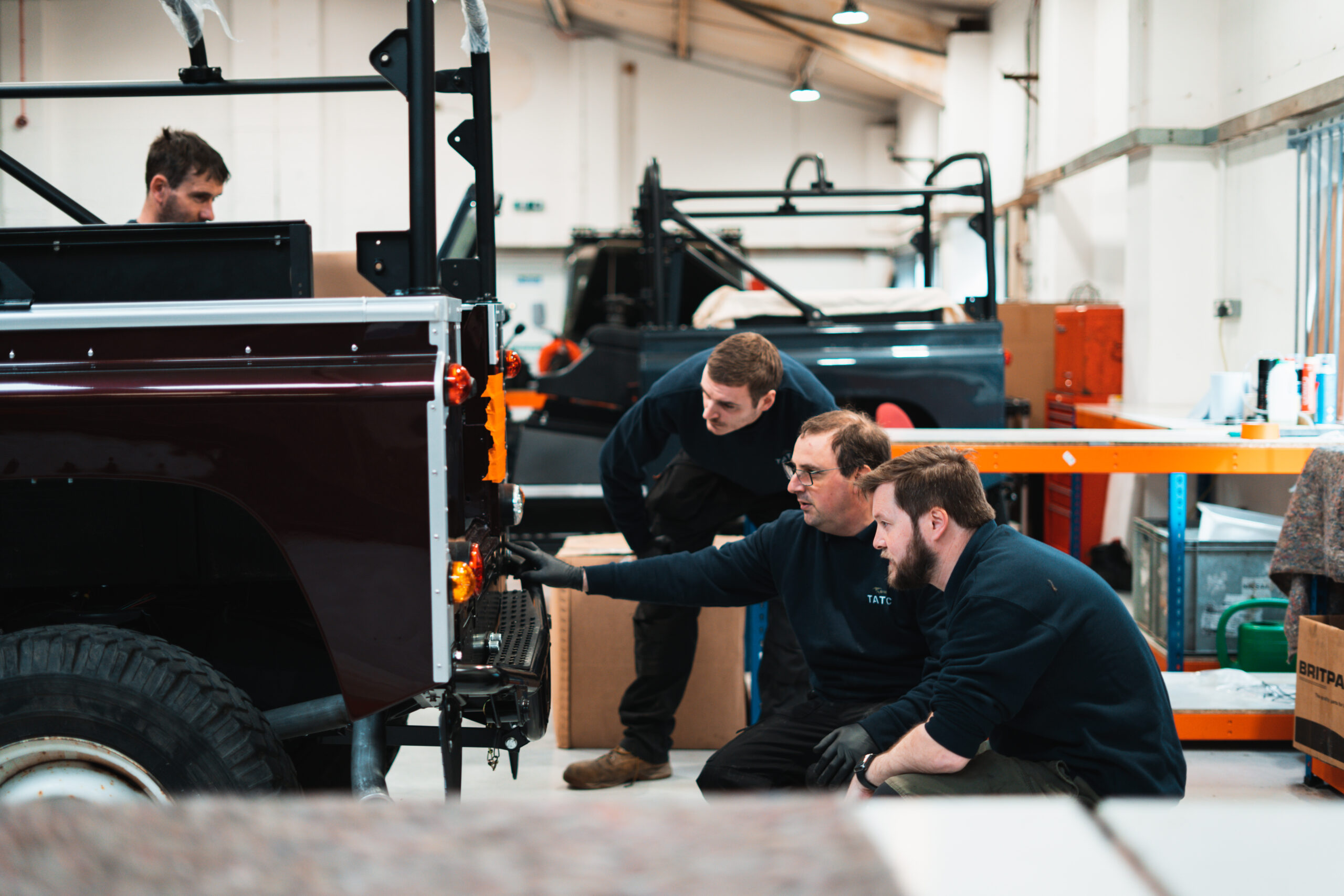 A custom built Land Rover Defender gives you the freedom and opportunity to design and build a 4×4 exactly in your own image and vision. Whatever your individual vehicle requirements – whether you have an adventurous outdoors lifestyle or stick to the city – customization allows you to personalize your Defender to best suit your needs.
You can personalize your Defender in a myriad of different ways, including soft and hard Top options, customizable exteriors, interiors and drivetrain options. From country aesthetics to modern, contemporary interiors, there is so much freedom and flexibility with the classic Defender.
Ultimately, customization is a rewarding personal experience, allowing you to add your own individual touch and imprint, and meet all of your needs. Throughout the entire customization process, the team at TATC will be on-hand to guide you and advise you at every step.
Increase the Comfort and Safety
In addition, customizing your Defender will always increase the level of comfort and safety provided by your 4×4. With luxurious interior options and modern-day conveniences such as air-conditioning, heated seats, full leather, and enhanced heating, you can transform the vehicle experience for both driver and passengers.
It will be a far more comfortable and pleasant experience for everyone on-board the vehicle, whether it's a short trip or long journey. Furthermore, with the addition of different safety features such as winches, roof racks and enhanced lighting, customization will improve the safety of your Defender.
It'll be a more enjoyable and safer ride for everyone, with both driver and passengers protected and secure whilst driving on or off the roads.
Extend the Lifespan of Your Vehicle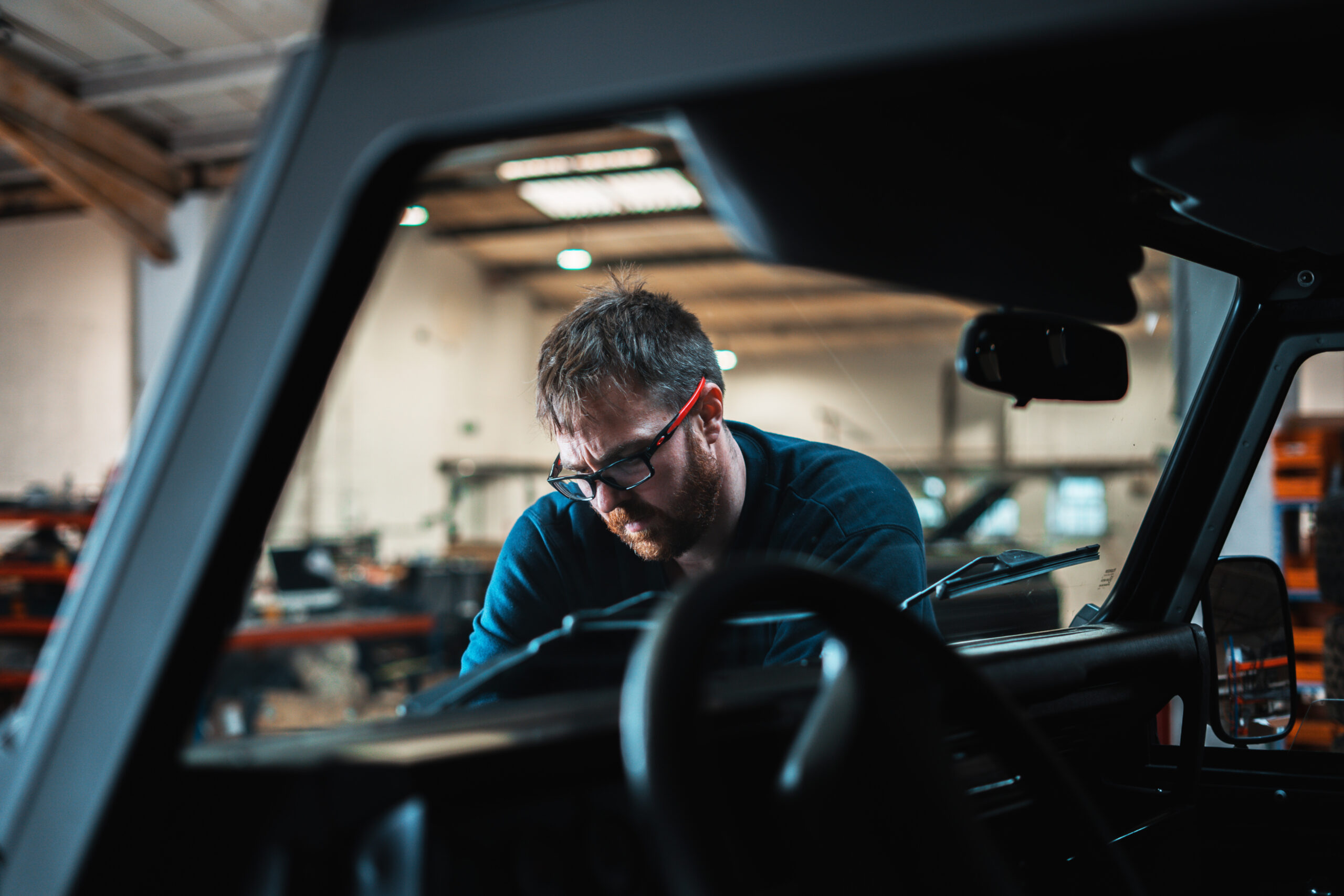 Customizing your Land Rover Defender will also extend the life of your 4×4. It'll preserve your Land Rover for years to come, so that it can continue running optimally and the legacy of the Defender can be protected.
All of the upgrades that customization offers will better your classic Land Rover, meaning that it can be confidently passed down to future generations, whether that's a younger family member or another buyer looking to begin their own Defender journey. Customization keeps the magic and history of this British icon alive for decades to come.
Interested in Custom Land Rovers?
Thinking about customizing your Land Rover Defender? This can become a reality when you work with the team at TATC. We are a specialist restoration company preserving and enhancing Land Rover Defenders for future generations, powering them to reach their maximum potential.
We have a team of highly qualified, artisan, automotive engineers that can unlock the potential of your Defender, guiding you through the entire customization process from beginning to end. Our experts can optimize the performance of your custom Land Rover, creating a 4×4 that's perfect for your requirements.
A customized Defender will create a new legacy for this global icon, and enable you to enjoy an unrivalled ownership experience that you won't find with any other vehicle. If you're interested in custom Land Rovers, then please contact the TATC team today.
You can get in touch with our specialist team by dropping us a message via the online enquiry form on our website. We will get back to you as soon as possible.