Image credit: Porsche 956 and 962 performance demonstration at 79th Members' Meeting. Ph. by Dominic James.
This year's Goodwood Members' Meeting (15 – 16 April 2023) is now just around the corner. As the 80th Members' Meeting in its history, the weekend promises to be an exciting and entertaining celebration of motor racing, high speed track demonstrations and plenty of enjoyable activities for everyone attending.
Attendees will be able to witness a sensational collection of vehicles up-close-and-personal, from pre-war cars and the most iconic classics to F1 machines. With intimate access to all areas of the event, the Members' Meeting is a real treasure in the motoring calendar.
Below, we've written a quick post all about the Goodwood Members' Meeting, including its history and what attendees can expect this year. Keep reading to learn more.
The Goodwood Members' Meeting and its History
The Goodwood Members' Meeting provides a unique opportunity for members to experience a truly world-class historic race meeting, as well as, enjoy a packed weekend of activities and entertainment both on and off the track.
There will be track demonstrations, special access to all areas, tasty food and drinks, a fun-filled and pleasant atmosphere, and a magnificent fireworks show. All of these combine to make the Members' Meeting an unforgettable experience.
This year in 2023, it will be the 80th edition of the Goodwood Members' Meeting. The Members' Meeting was first held in 1948, when the 9th Duke of Richmond opened the Goodwood circuit and hosted the inaugural event for members of the British Automobile Racing Club.
This marked the beginning of a series of 71 such meetings, the last of which was held on 2 July 1966. Following this, motor racing at Goodwood was discontinued. However, in 2014, due to the demand from Members of the Goodwood Road Racing Club, the Members' Meeting was revived and is now going strong in great health.
What's on this Year?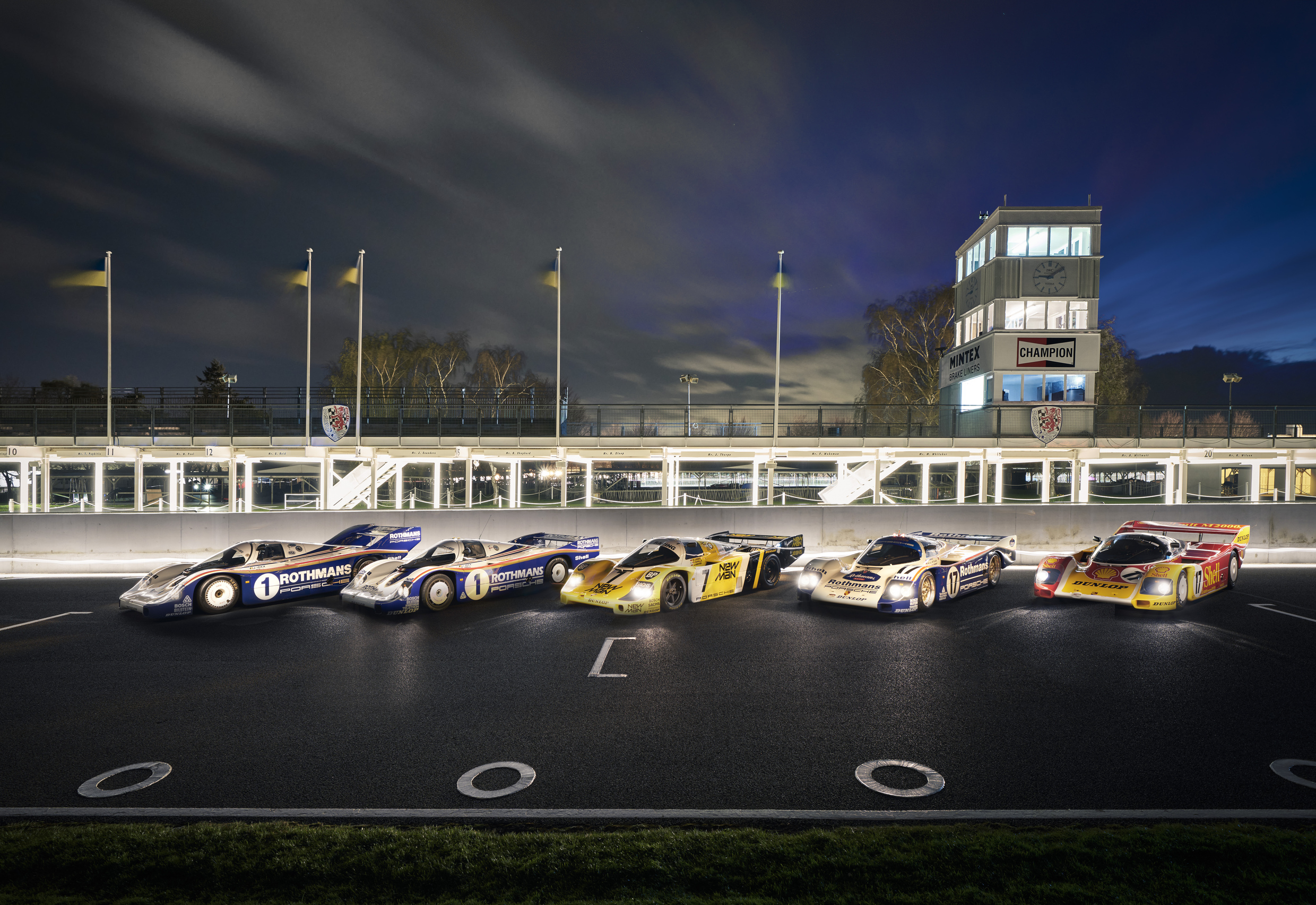 Image credit: Porsche 956 and 962s gather at the Goodwood Motor Circuit at the 79th Members' Meeting. Ph. by Nigel Harniman.
At the 2023 Members' Meeting, as with any year, there will be plenty of entertainment and thrill for attendees to take part in. There are many particular highlights of this year's weekend including the return of the Brabham BT 52, which will feature in an amazing on-track demonstration.
The car is rumoured to have achieved the only sub-60 second lap around the Circuit in the 1980s. Alongside this, there will be a celebration of the incredible GT1 era of the 2000s, and a celebration of 60 years of the iconic Lotus Cortina, which will see 30 of them race around the Circuit for 45 minutes.
In and amongst all of this, there will be lots of opportunity to view some of the most legendary vintage cars, classic cars and modern sports cars from around the world. All in all, the Members' Meeting is a must-attend event adorned with unmissable motoring history and fun.
Welcome to TATC
Here at TATC, we specialize in custom modified Defenders, restoring the legendary British icon to the highest standards possible. Based in Britain, in the South West of England, we have a highly skilled team of automotive engineers who can rebuild your Defender, upgrading it in every possible way.
Our qualified engineers restore with the utmost attention to detail and precision from start to finish. Whether it's the Land Rover Defender 90, Defender 110 or Defender 130, we can restore a number of different Defender models tailored to your individual needs and requirements.
Our custom built Land Rover Defenders are unique, special creations, preserved for future generations and protecting the legacy of this historic British 4×4. If you'd like to enquire about a Defender restoration, please contact us today.
Interested in a Land Rover Defender Modified?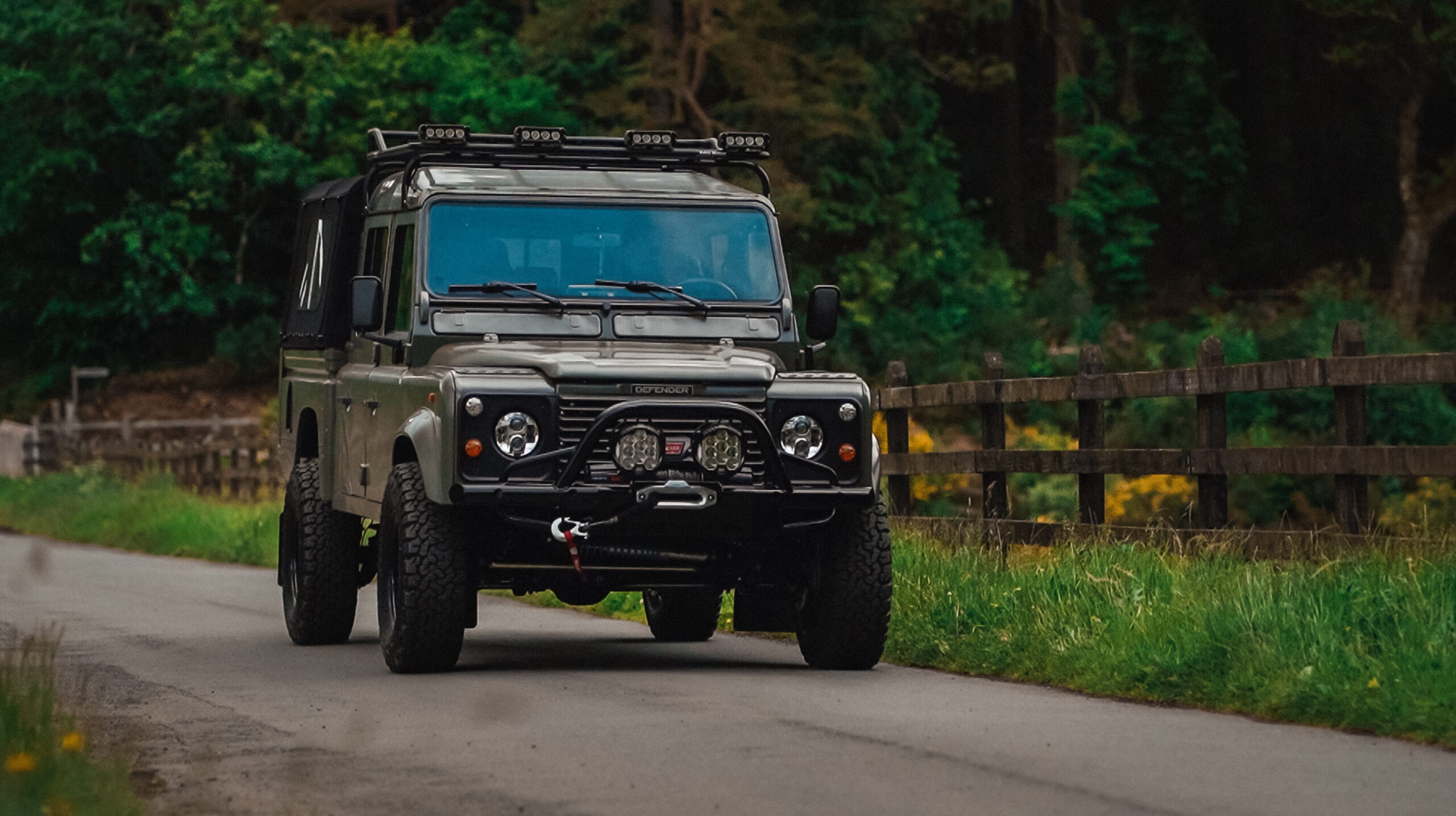 The Classic Land Rover Defender is one of the most iconic vehicles ever made; it's instantly recognisable, extremely capable and enables adventure like no other vehicle before it. And, the Defender can be further upgraded and modified by TATC to reach even greater heights.
Classic Defenders can undergo extensive restoration and customization to significantly improve their performance – making them more robust, better looking and more capable. From remanufactured engines and gearboxes to modern enhancements and interior options, there are a diverse range of ways to modify a Land Rover.
If you're interested in a modified Defender, please contact the team at TATC today. We're here to discuss your requirements in more detail, and provide you with more information about our Defender restoration process. Please leave us a message via the online contact form on our website, and we'll get back to you as quickly as possible.