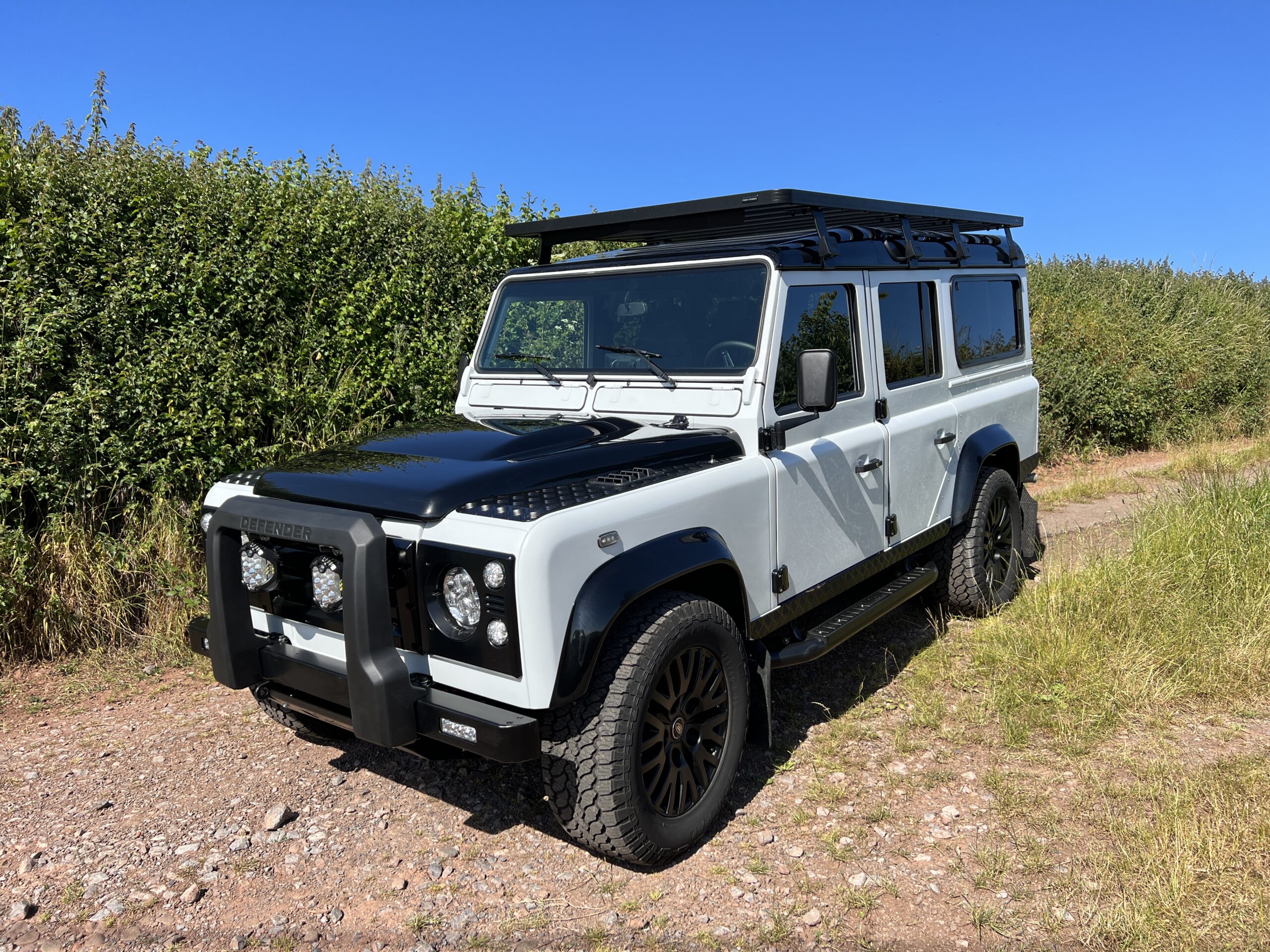 Own a Defender 110 and want to customize the exterior? Upgrading your Defender 110's exterior is an excellent opportunity to make this iconic vehicle truly your own. Whether you're a city dweller or off-road adventurer, there are a diverse array of exterior customization options available to create your dream Defender.
From custom paint finishes to advanced LED headlights, there is so much choice when it comes to personalizing this legendary vehicle. In this blog, we'll explore some of the most popular customization upgrades that can make your 110 unique. Keep reading to learn more.
One of the most straightforward yet impactful ways to make your Defender 110 stand out is through a custom paint finish. When you opt for a custom paint finish – whether it's a matte, metallic, or even a color-changing chameleon finish, a fresh coat of paint will dramatically alter your vehicle's appearance.
Custom paint jobs not only add a personal touch but also offer an added layer of protection against the elements, especially if you often find yourself off-roading.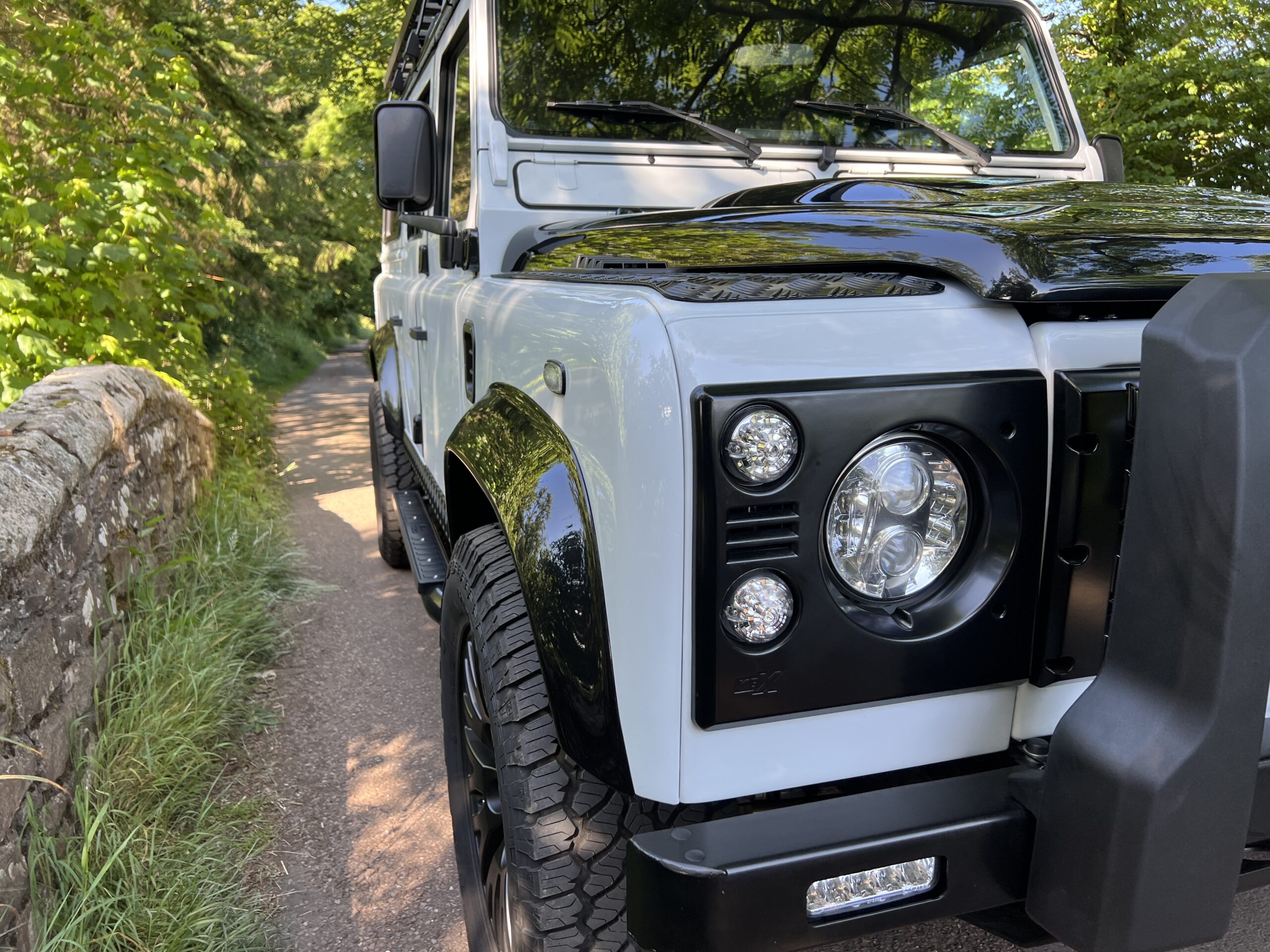 Lighting plays a crucial role in both aesthetics and functionality. Upgrading to LED headlights can give your Defender 110 a modern, sleek look while improving visibility during nighttime drives or off-road adventures.
LEDs are energy-efficient, long-lasting, and offer a brighter, whiter light compared to traditional halogen bulbs. This upgrade is not just about looks; it's about enhancing your driving experience and safety too.
For those who frequently venture off the beaten path, rock slider side steps are a must-have. These sturdy, durable additions serve a dual purpose.
They provide easier access to your vehicle and offer protection against rocks, tree roots, and other obstacles you might encounter during your off-road escapades. Plus, they add a rugged, aggressive look to your classic Defender that screams adventure.
Another popular exterior upgrade is a winch bumper and winch system, which is crucial for those who venture into challenging terrains. This setup replaces the standard bumper and provides a secure mounting point for the winch, making it easier to tackle obstacles. It's a functional upgrade that also adds a rugged, ready-for-anything look to your 110.
Lastly, roof racks are an excellent addition for those who require extra storage space or enjoy outdoor activities like kayaking or mountain biking.
These racks are designed to be sturdy and can handle a significant amount of weight, allowing you to carry all your essential gear without sacrificing interior space. Moreover, they give your vintage Defender 110 a more adventurous and utilitarian look.
Why Customize Your Defender 110's Exterior?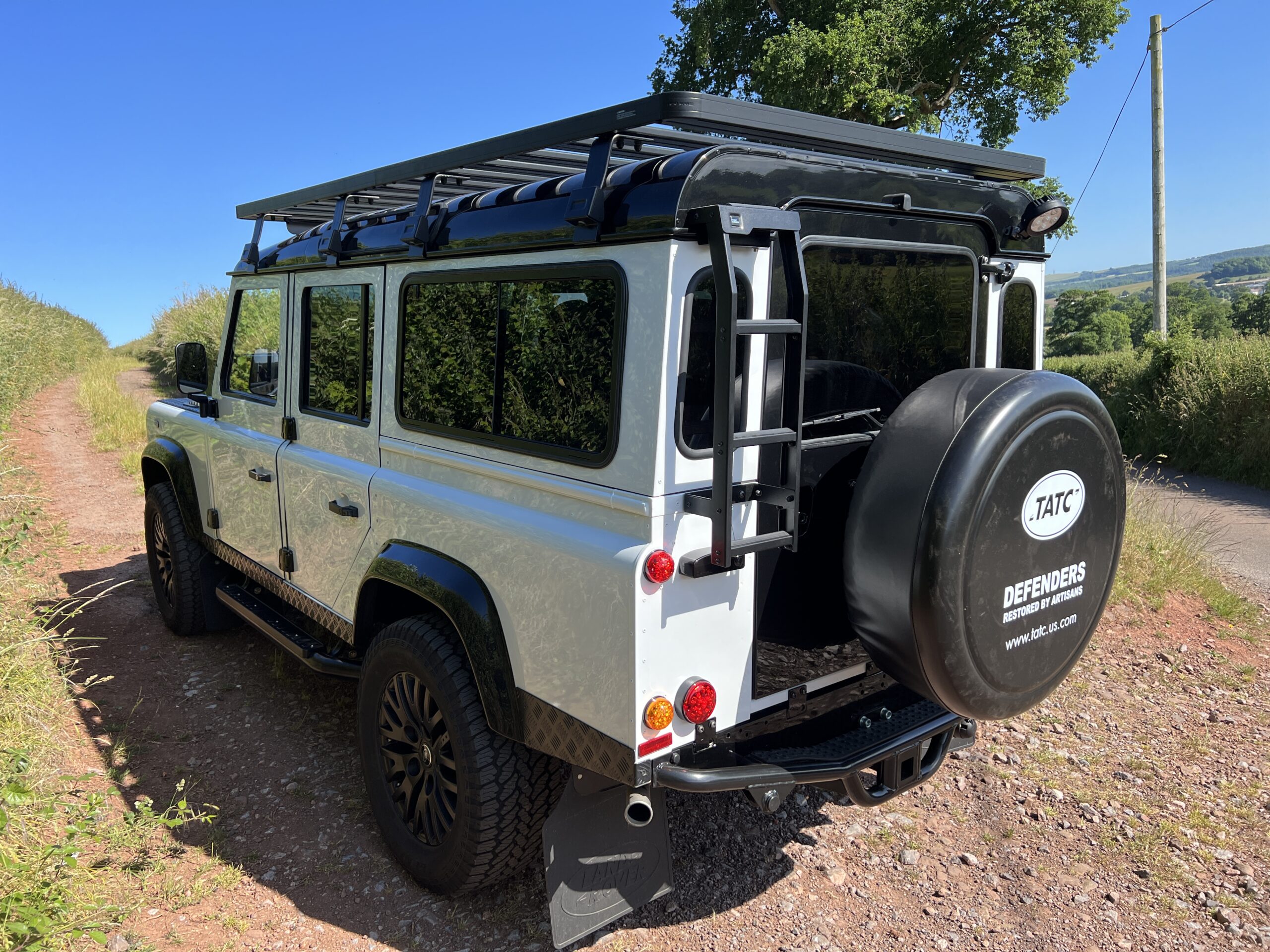 Customizing the exterior of your 110 offers a multitude of benefits that go beyond mere aesthetics. While personalized touches like custom paint finishes and wheel rims can make your vehicle uniquely yours, functional upgrades such as LED headlights, steering guards, and winch systems enhance performance and safety.
These modifications not only elevate your driving experience but also add value to your vehicle. They enable you to tailor your Defender 110 to meet your specific needs and lifestyle, making it a true extension of yourself.
Welcome to TATC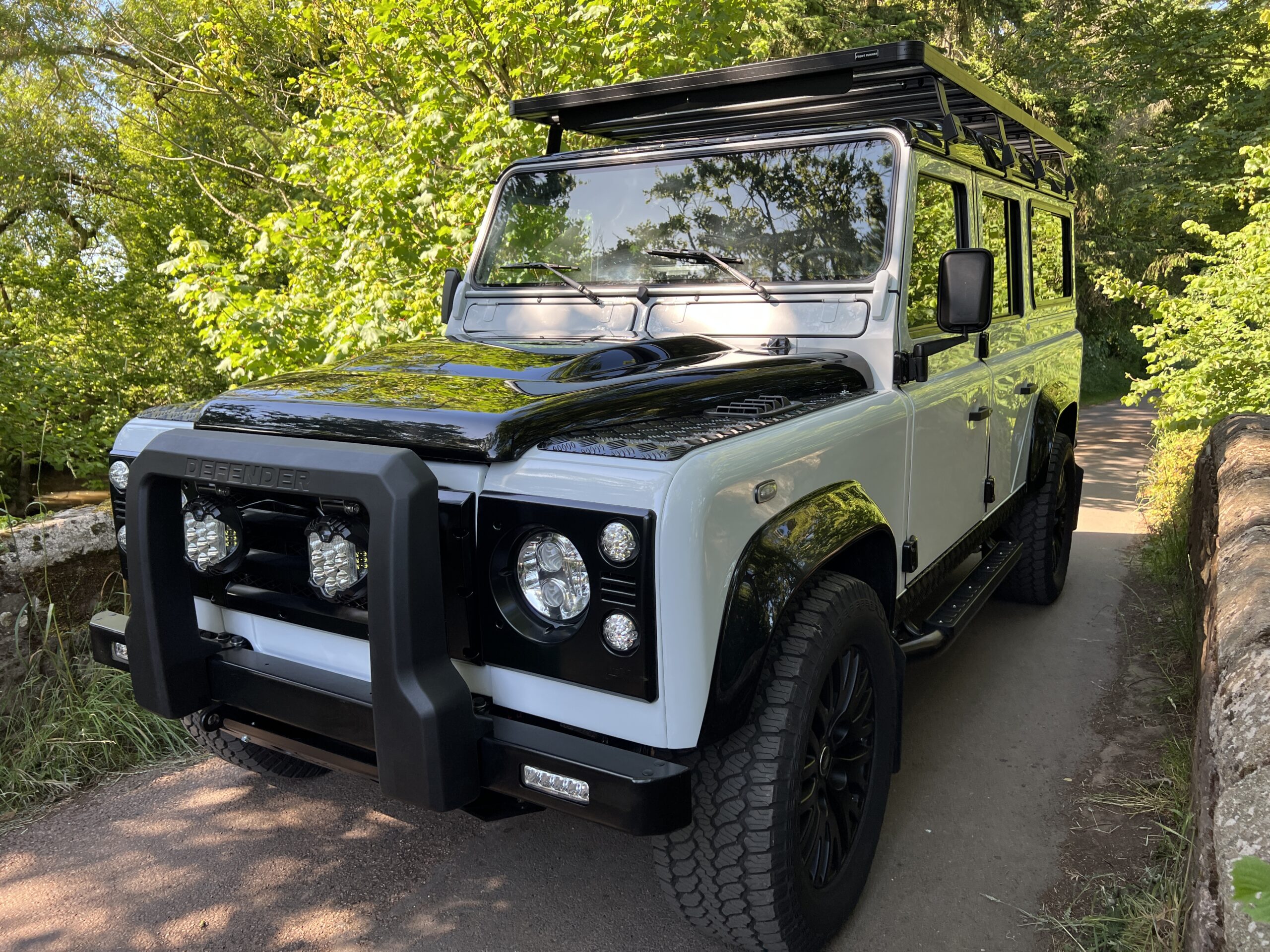 Here at TATC, we specialize in the customization and restoration of classic Land Rover Defenders, catering to all models from the 110 to the Defender 130 and Defender 90. Our team of highly skilled automotive engineers can breathe new life into your Defender 110, tailored to your unique preferences and needs.
Our restoration journey is an intricate endeavor, involving meticulous attention, over 1000 hours of painstaking work, and a sharp focus on even the tiniest details. The end result isn't just a revitalized, high-performance, and robust vehicle; it's a tribute to the legacy of automotive craftsmanship and passion embodied in the Defender 110.
If you're seeking an experienced company to assist you with restoration and modification of a classic Defender 110, TATC is the number one choice. Our comprehensive process involves disassembling the Defender down to its fundamental components, followed by a rigorous assessment, repair, or replacement of each part.
Contact Our Team Today
We seamlessly blend top-tier components with modern enhancements, turning your Defender 110 into a perfect fusion of timeless elegance and contemporary luxury. To discover more about our Defender customization services, please don't hesitate to contact us today. You can send us a message through our website's contact form or reach us via email at: hello@tatc.us.com.