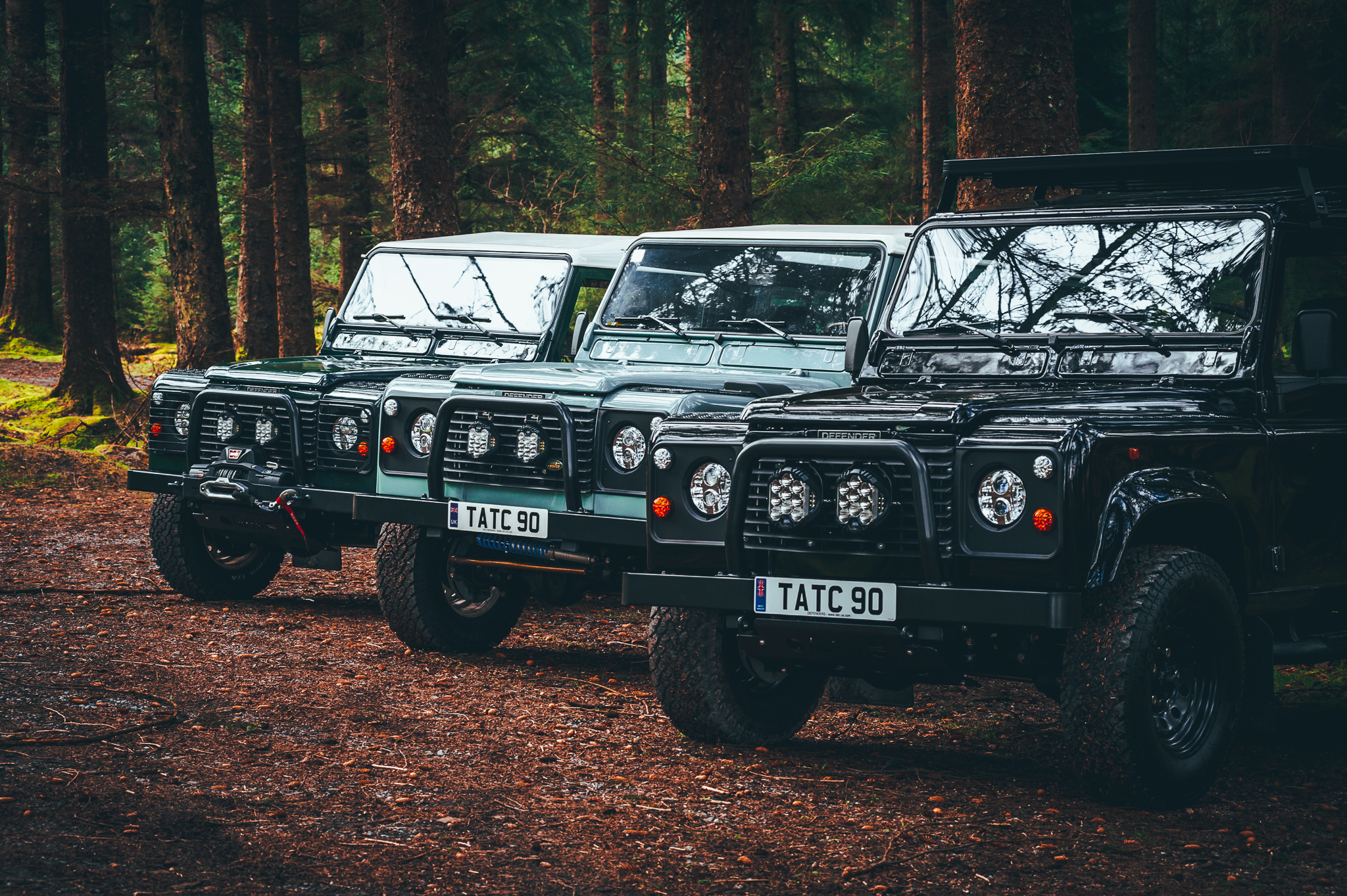 Thinking about buying and owning a classic Land Rover Defender? This is an incredible opportunity to play a personal part in the story of a truly global automotive icon. An instantly recognisable classic that has transcended every continent, travelled every terrain and made itself at home in the hands of owners in almost every country in the world.
But, and it's worth pointing out – this opportunity does come with a cost; it's not necessarily a cheap one. Ever since its introduction to the motoring world and general public several decades ago, the popularity of the classic Defender has continued to soar, with new stories continuing to be written by first-time owners every single year.
And, with the legendary 4×4 officially finishing production in January 2016, the car has become even more in-demand and sought-after by buyers all over the world. Today, the Defender continues to attract hefty price tags, no matter the model – 90, 110 or 130.
So, if you are considering buying a classic Defender, it's important to be aware of this, as well as know about some of the different factors that can influence the price of this off-roader. Below, we've written a helpful post all about Defender prices – exploring the various influencing factors, the different models you can buy and how restoration can increase the overall price of this 4×4.
What Impacts the Price of a Defender?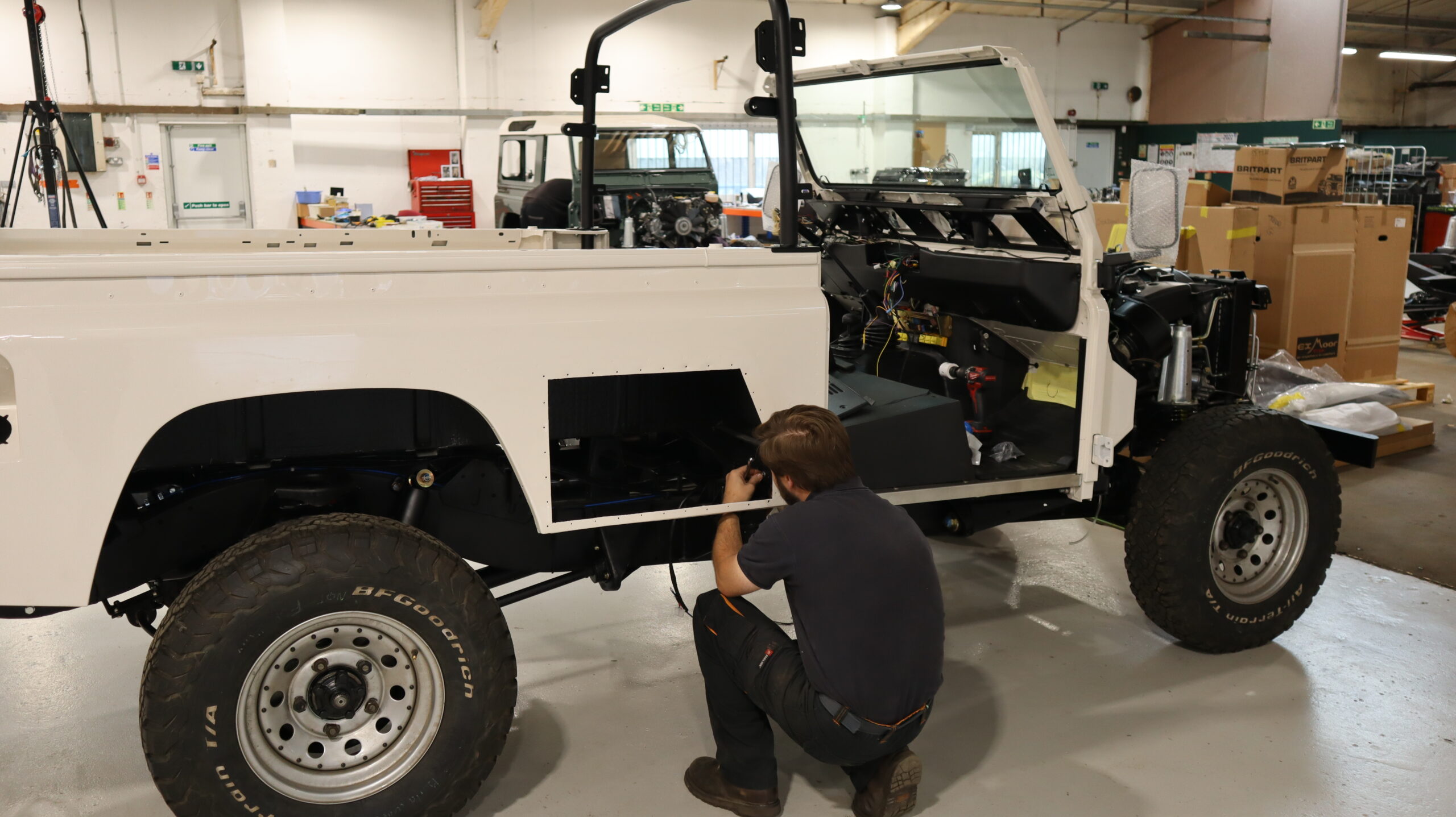 As with any car on the market – classic or not, there are a wide range of factors that impact the price of a classic Land Rover Defender. Generally speaking though, due to the immense popularity of this 4×4, old Defenders are typically a pricey purchase as demand massively outstrips supply. So, it's worth remembering this – Defenders always attract lots of interest.
First of all, a major impact on the price of an old Defender is the condition that the vehicle is in. Classic Defenders can come in all sorts of conditions; for example, they might be old and unloved from years of being hidden away in a barn or in great condition from lots of maintenance and care.
Factors such as the amount of wear and tear, damage and repairs carried out can influence the price of a Defender. Whilst it might be tempting to see a Land Rover Defender 90 or 110 at a low price and immediately jump at the opportunity, it is important to think about the cost of repairs and restoration in the long-term.
A Defender in worse condition might be cheaper initially but could involve substantial investment that is much greater than this in the long-run. Other factors that affect the price of a Defender include service history and modifications. Defenders with a long service history will be in better condition and so, can command a bigger price.
Likewise, an off-roader that's been modified to improve its performance will be more costly than one which hasn't been modified. Similarly, mileage is important – old Defenders can clock up 100s of thousands of miles, and this may affect the price too.
Overall, Defenders are very popular, in-demand cars – once used for working, now for lifestyle. Therefore, they're usually more expensive to buy than other classic 4x4s around. But, the nostalgia and future potential makes them worth every bit.
The Different Models of Defenders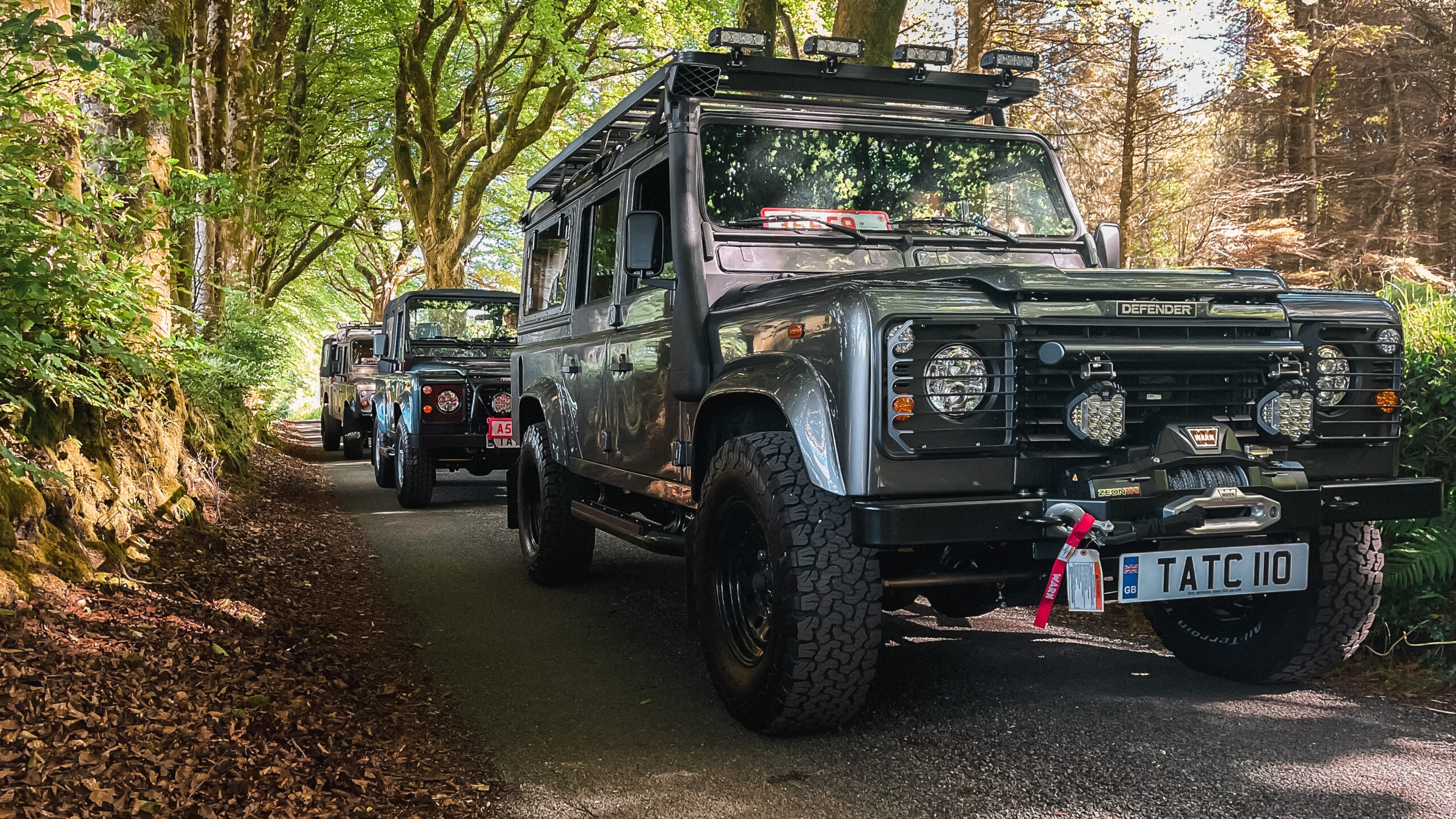 When you're looking to buy a classic Defender, there are three main models to be aware of. Firstly, there is the Defender 90, which is an extremely popular model that has smaller dimensions than its siblings. It is a lighter and more agile two-door car, providing the capacity for up to 6 passengers.
Next is the Defender 110, which is a bigger vehicle, providing more carrying capacity for those who need it. It is a four-door vehicle, and can provide seating for up to 12 individuals, double the amount that a Defender 90 can. If you don't need this amount of seating, the car can easily be converted to a six seat car with a big load area in the rear of the vehicle.
At the upper end is the Defender 130, which is the largest in the Defender family. It can carry six passengers in the front two rows, whilst at the same time, have a pick-up rear tub for messy items and vital tools required.
In terms of the prices for these different Defender models, generally speaking, the Defender 90 and Defender 110 are the cheapest entries to ownership. There are some bargains to be had on the market, but this can be because of bigger problems such as a rotten chassis, which can cost huge amounts of money to fix.
So, this is something to consider – repairs can cost more than the price you pay for the car. Ultimately, prices vary hugely across Defenders because of the multitude of influencing factors we've listed above, so there is no real answer as to what you should be paying. But, it's always recommended that you speak with a Defender specialist who can advise you more closely.
How Restoration can Boost the Price of Your Defender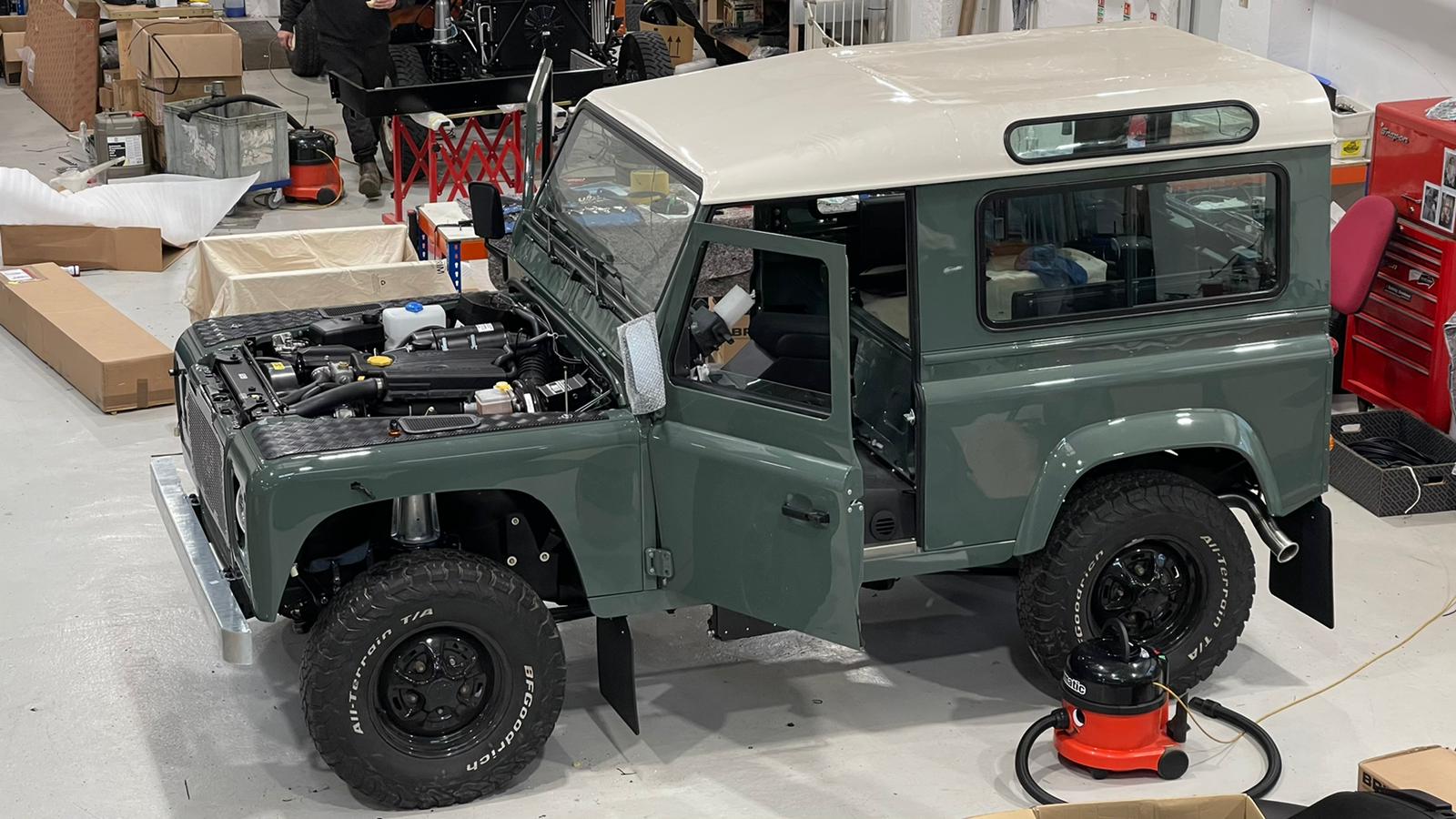 Restoring your Defender will boost its price; pure and simple. If you're the owner of a classic Defender, putting it through an extensive nuts and bolts restoration process will improve every aspect of the vehicle – its capabilities, performance, durability and strength. It'll upgrade every facet of the car, resulting in markedly superior performance on and off-road.
Restoration will also upgrade the look and feel of your car too, making it more comfortable, safer and enjoyable to drive. Interior and exterior restoration can improve the overall appearance and experience for passengers and drivers. It can also modernise your classic, bringing it into the 21st century with modern technology enhancements.
All in all, restoration breathes new life into a Defender, and this investment and improvement will increase the price of your Defender as it will be better than before. Consequently, you will be able to demand a higher price for your improved Defender on the market, should you ever come to sell it.
Enquire about Land Rover Defender Prices
If you've been asking yourself the question how much is a Land Rover Defender and need an expert opinion, then TATC is here to assist. As a Land Rover Defender specialist, we provide first-class customization and restoration of classic Defenders.
Our highly skilled team of automotive engineers restores all models of Defender, operating from our UK-based workshop in the South West of England. Whatever your individual customization needs and requirements, we can create a brand-new beast – beginning your new Defender journey in style.
To enquire about Land Rover Defender restoration and speak with our team about prices for Defenders, please contact us today. You can drop us a message via the online form on our website; we're always here to answer your questions and provide you with expert advice.