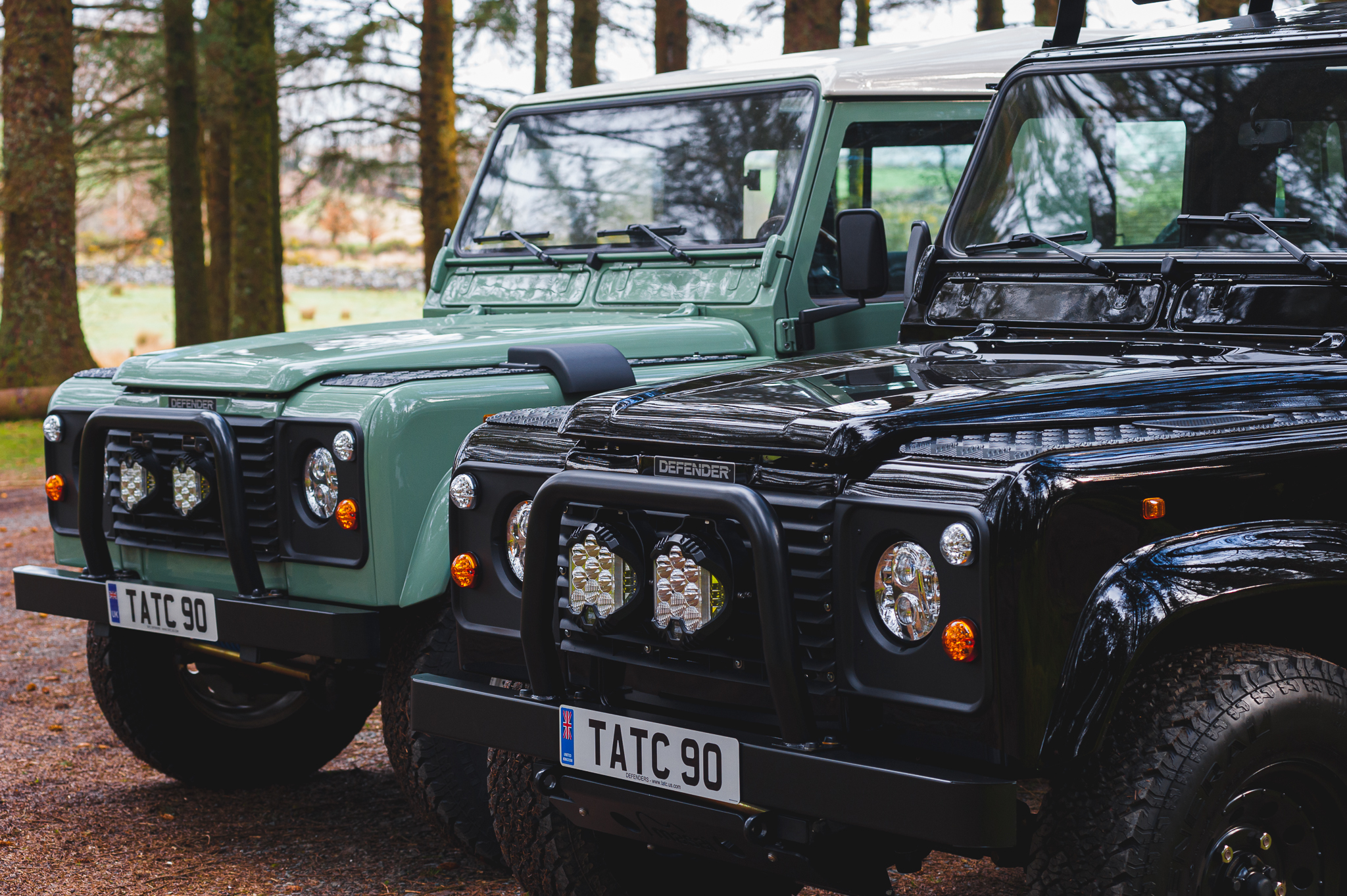 The Land Rover Defender has long been established as a favorite amongst the off-road and adventure-seeking community. As an incredibly powerful, resilient and rugged British 4×4, the Defender is renowned all over the world for its extraordinary capabilities, consistent reliability and timeless design that's immediately recognisable.
However, for some owners of classic Defenders, there is a burning desire for even more. A wish to create an even more capable and dependable off-roader for their adventures. If this sounds like something you're interested in, then customizing your Defender is the best decision to make.
With special customization upgrades, you can enhance your 4×4's performance, functionality and unique style – enabling it to attain even greater heights on and off-road. As an owner, your experience will be greatly improved, and the journey will be one-of-a-kind.
Below, we've written a post about some of the most popular customization upgrades for classic Defenders, and why you should consider going down the customization path. Take a read to learn more.
Popular Ways to Customize Your Land Rover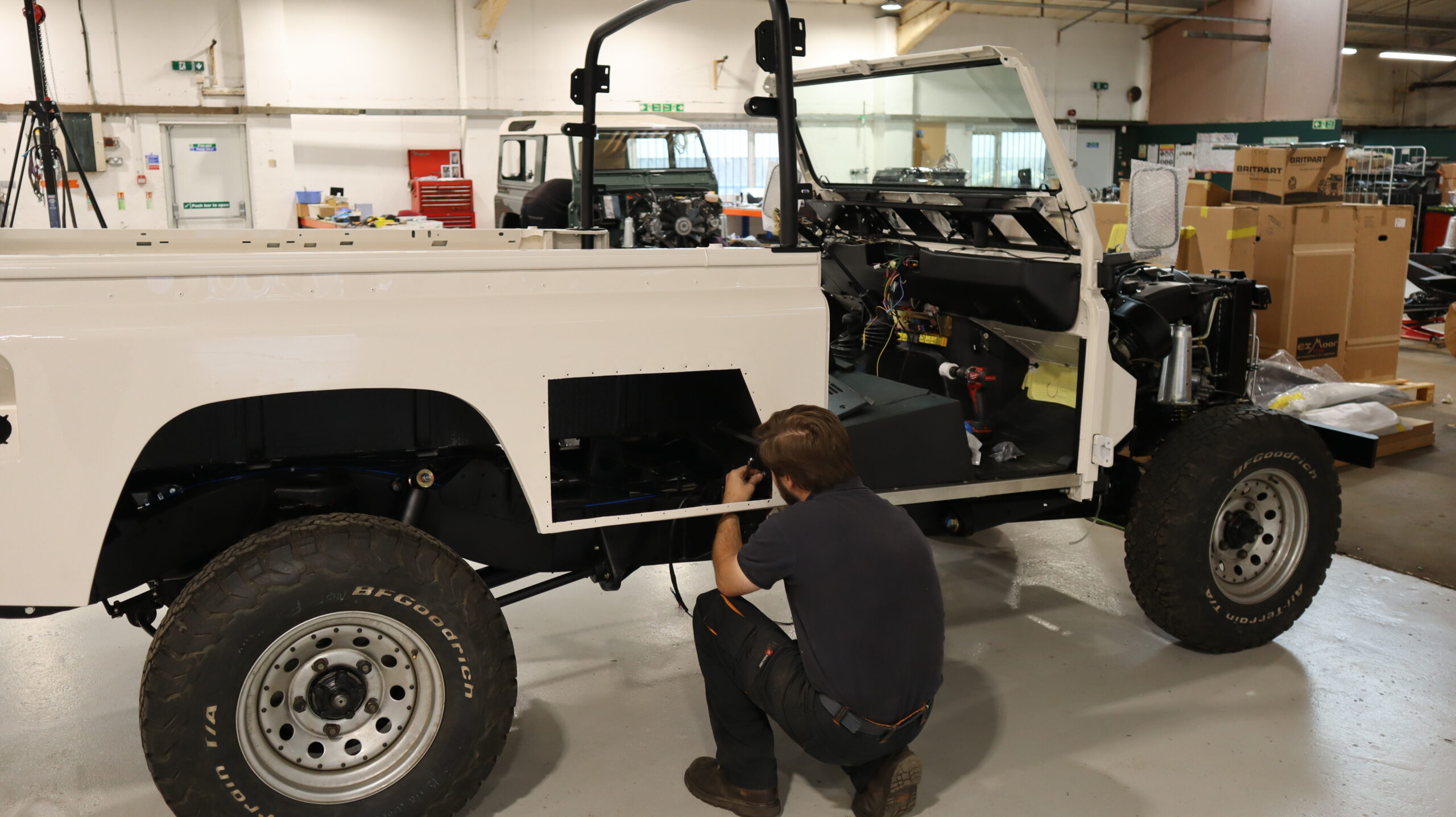 Whether you're the owner of a Land Rover Defender 90 2 Door, Defender 110 4 Door, or Defender 130 Double Cab, there are a multitude of ways to customize your Defender and elevate it to the next level, creating a superior 4×4 beast.
Ultimately, the direction you go in – in terms of customization – is a completely personal choice, so it's a good idea to identify your individual needs and wants from your Defender first. This will allow you to create a perfect 4×4 that seamlessly integrates with and complements your current lifestyle.
The Interior
All models of Defender can feature a fully customized interior. Examples of customization upgrades include full leather interior, a genuine wooden steering wheel and high quality instrumentation.
Every interior customization option will enhance the look and feel of your off-roader for both passengers and drivers. Alongside this, it'll create a distinctive, unique Defender that reflects your style, tastes and personality.
The Exterior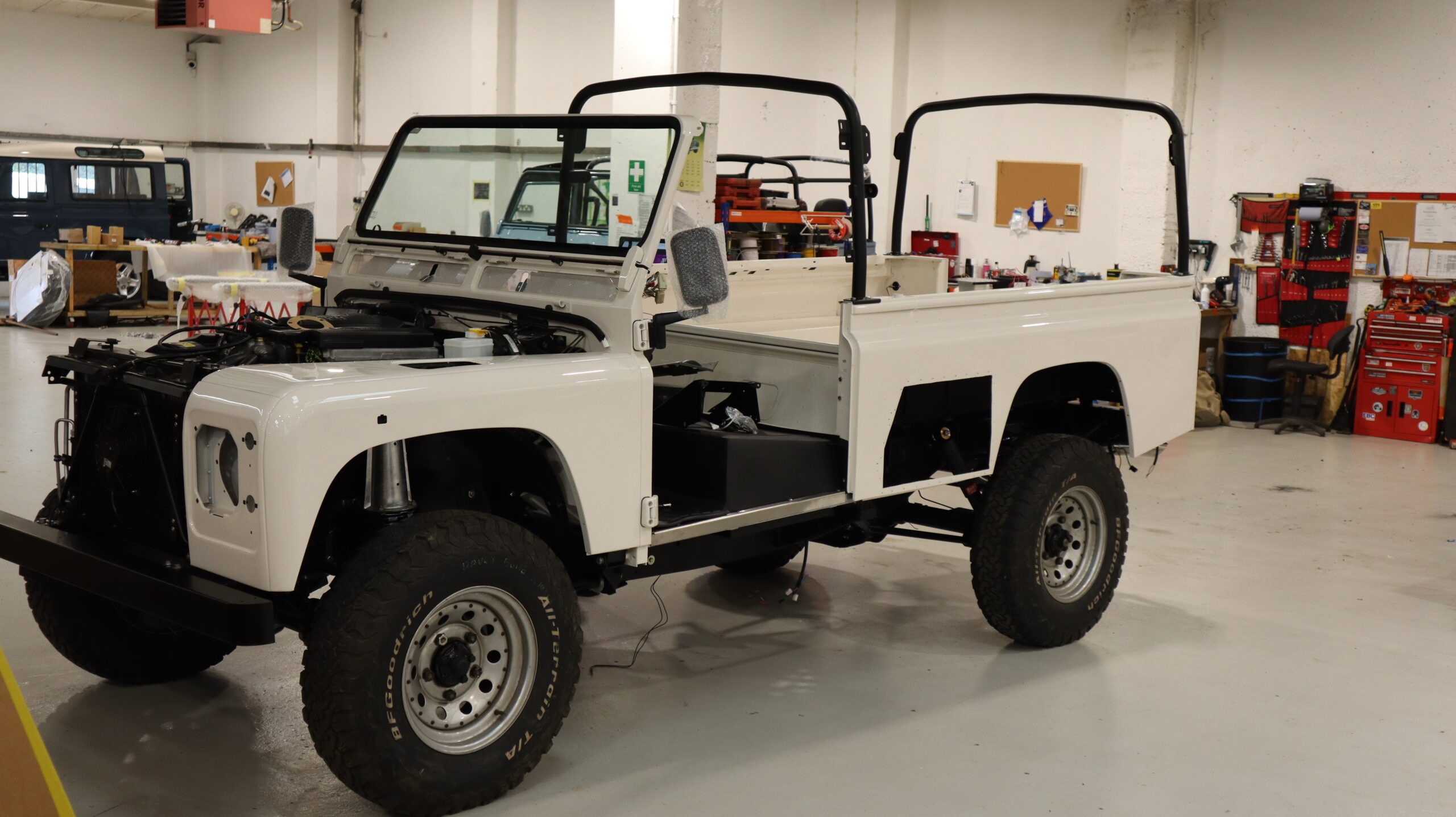 When it comes to the exterior, there is similarly plenty of freedom here, with a huge variety of customizations on offer. You can customize the paintwork, choosing from a diverse variety of colors and styles to give your Defender a bespoke look that matches your own personal style.
In addition, you can choose between Soft or Hard Top exterior options. Hard Tops are naturally more secure and robust, but Soft Tops are an excellent choice if you live in a sunnier state.
There's nothing better than driving your Defender with the top down, experiencing the glorious sun and wind-in-the-hair sensation during the summer months.
The Off-Road Performance
Customization upgrades can also be made to improve the off-road performance of your Defender. For example, upgrades might include the addition of heavy duty winches and roof racks.
These upgrades will make your off-roader even more capable, enabling it to provide you with better performance wherever you are. Both of these upgrades will allow your classic Defender to deliver more reliability and comfortably tackle tough and demanding terrain all over the world.
The Technology and Comfort
Lastly, you can also customize your Defender with technology and comfort modifications. If you want to make your 4×4 more comfortable, you can add customizations such as modern air-conditioning, heated seats, Android Auto & Apple CarPlay, enhanced heating, enhanced lighting, and much more.
All of these smart bits of tech will bring your classic Land Rover into the modern day, giving you the best of both worlds. While it'll still be the same unrivaled, authentic Defender experience, you'll have some of the best comforts and technologies available too.
Why Customization is a Great Choice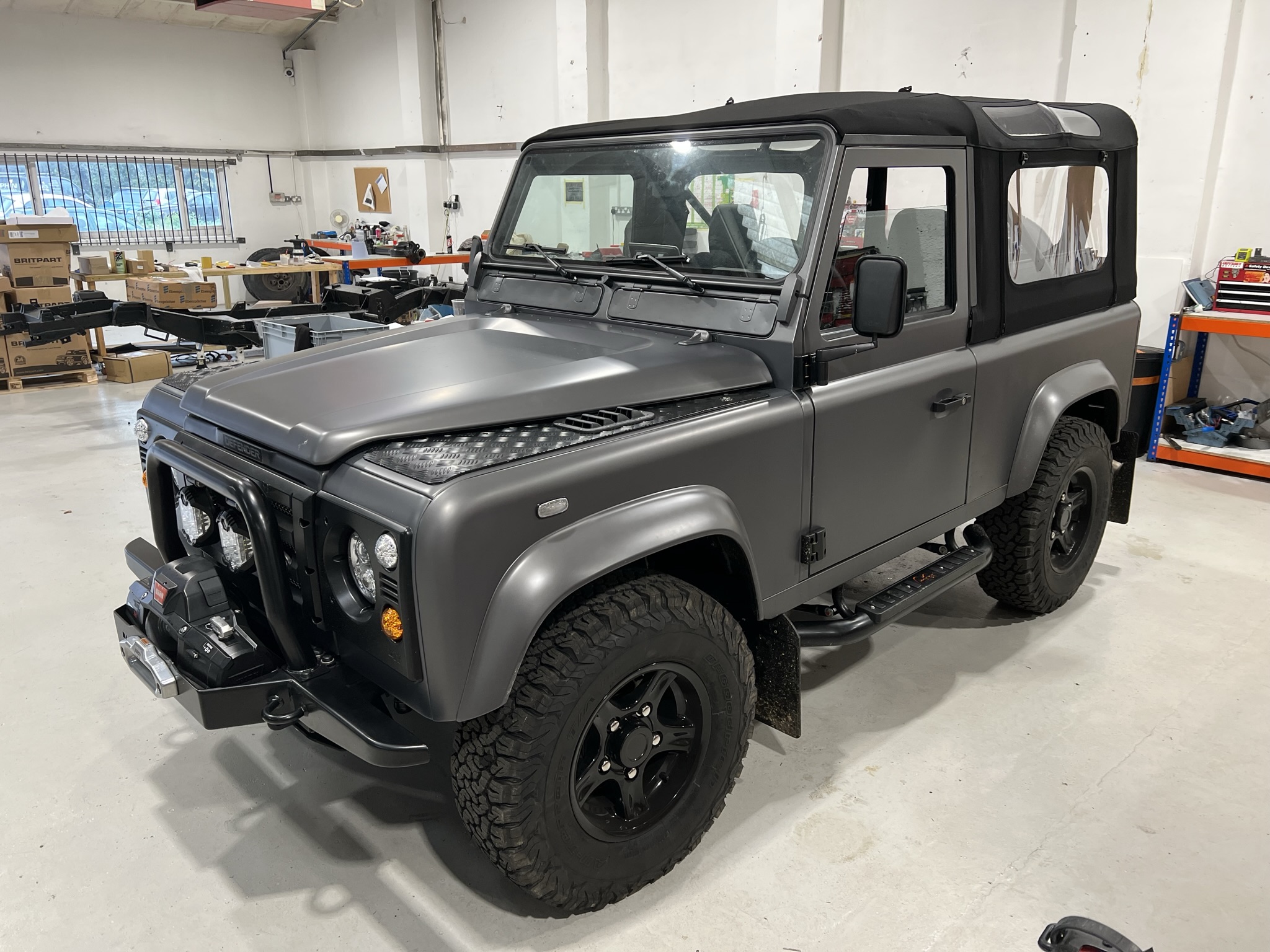 Customization upgrades can transform the Land Rover Defender, taking this ultimate adventure vehicle and making it even stronger, more durable, more reliable and efficient.
One of the top reasons why owners invest in customization is the opportunity to make a British icon truly one's own – in their own image and style. By customizing, Defender owners add unique touches to their vehicles, making them stand out on the road and on the trail.
Once you go down this incredible path, there will simply be no other Defender exactly like yours. Alongside this, customization is a brilliant choice for the improved performance, and increase in vehicle capabilities and functionality. You'll get a superior experience, and preserve your Defender for generations to come.
Thinking About Land Rover Defender Customization?
Considering the possibility of customizing your Land Rover Defender? Here at TATC, we can make this a reality, bringing your dream Defender to life. Our UK-based workshop has a team of highly skilled automotive engineers who specialize in customizing classic Land Rover Defenders.
We offer complete customization and restoration services for all Defender models – 90, 110 and 130 – tailored to our clients' individual needs and specifications. Our customizations are personalized to match the unique vision of each client.
If you're interested in customizing your classic Land Rover Defender, please get in touch with us today. You can contact our friendly team through the online form on our website, and we'll be in touch with you shortly. We're here to guide you through the entire process from start to finish.