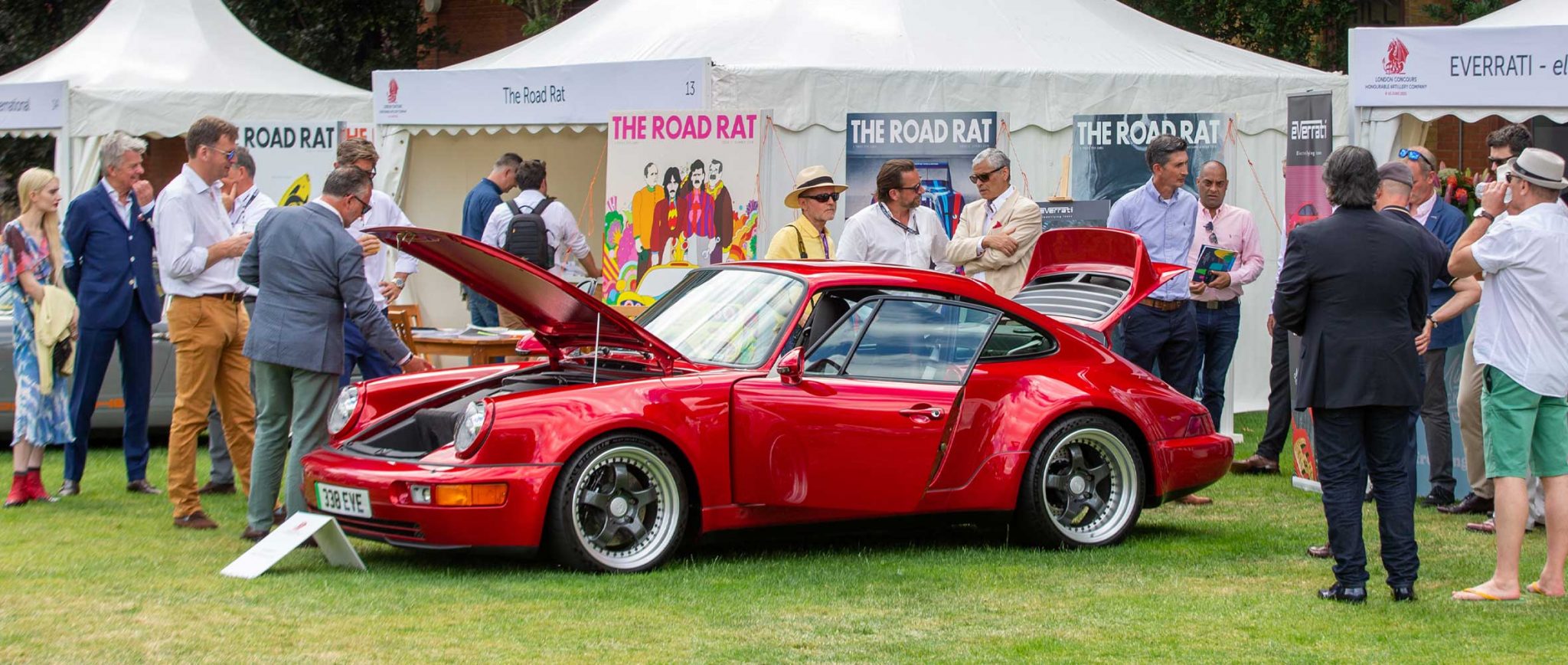 Image Source: London Concours Offical Website
The London Concours, taking place from Tuesday 6th to Thursday 8th June this year, is almost upon us. This eagerly anticipated luxurious automotive event brings together automotive enthusiasts, collectors and industry professionals from all over the world. 
It's also an incredible opportunity to see 80 of the world's most iconic cars displayed in the gardens of the historic Honourable Artillery Company Headquarters. 2023's line up will celebrate Lamborghini, the Porsche 911 RS and Land Rover, to name just a few of the unmissable displays on offer.
Below, we've written a quick post that delves into the allure and magic of the London Concours, looking at why this event has become so popular, and we'll also explore some of the superb benefits of owning a classic Land Rover – keep reading to learn more.
London Concours: A Celebration of Automotive Excellence
The London Concours is an annual automotive garden party taking place right in the heart of the City of London. It is a fantastic opportunity to see the world's finest cars in a private, intimate setting. This year, there will be 80 of the most eminent vehicles present, with displays specially curated and themed by the London Concours Steering Committee.
Over the course of the three days, there will be entertainment on the lawns at the Honourable Artillery Company Headquarters, plenty of luxury brands and artisan goods showcased, and a wonderful selection of food and beverages to enjoy. All in all, this is a terrific celebration of the automotive industry; a must-attend event for any enthusiast.
What is This Year's Line Up?
At this year's event, there is an amazing line up packed with icons from the automotive world. Notable displays include a celebration of 60 years of Lamborghini, which will look back through recent history at some of the best supercars from this famed carmaker such as the Diablo, Aventador and Reventon.
Elsewhere at the event, there will be a celebration of Land Rover, looking at the cars that made this carmaker the global luxury powerhouse it is today. Cars on show in this display encompass everything from a 1948 Land Rover Pre Pro L07 and 1954 Land Rover Balmoral 86 to a 2016 Land Rover Defender. This is a splendid chance to see the history of Land Rover up-close-and-personal.
Why are Classics Like the Defender So Popular?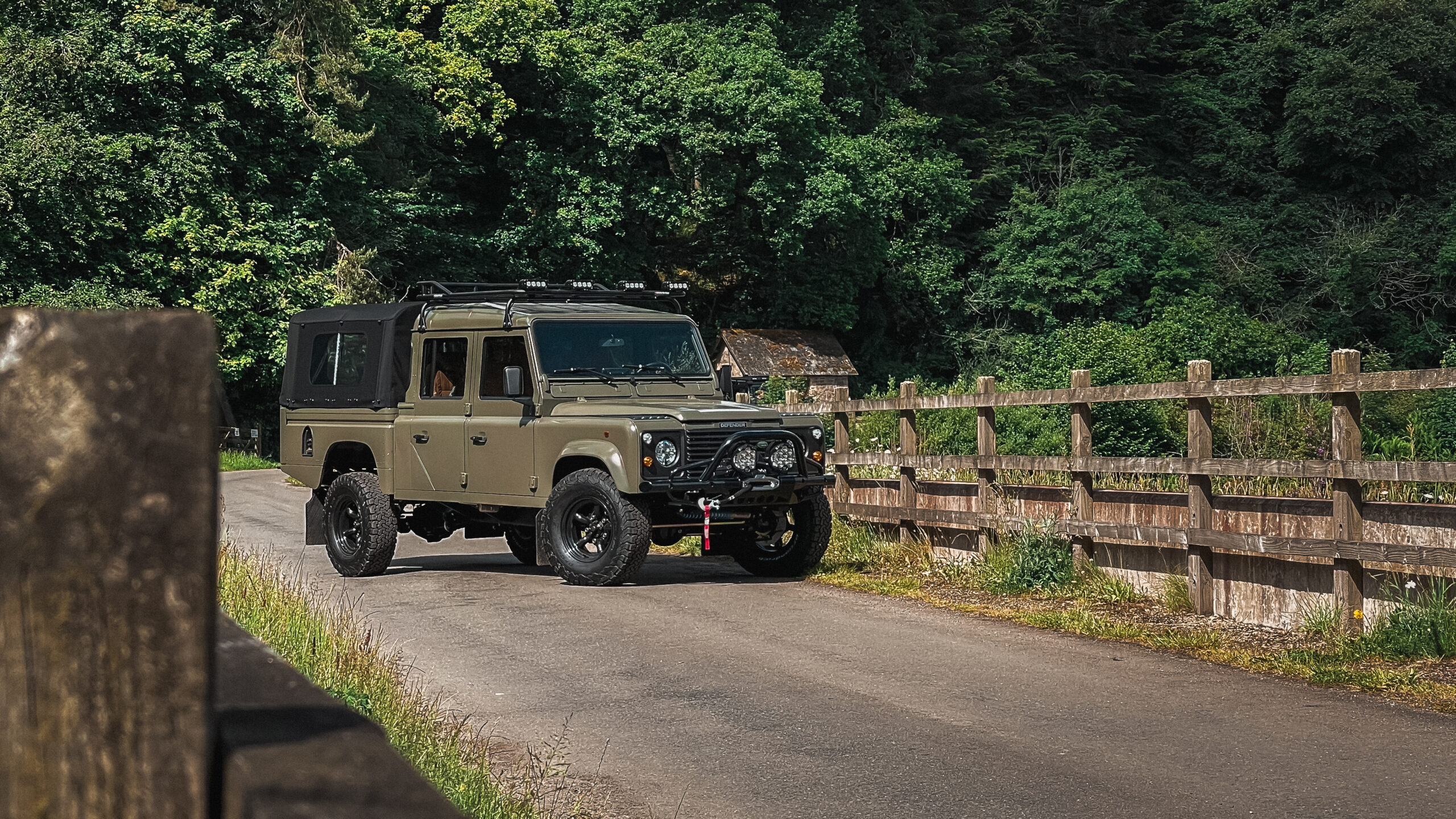 As the London Concours event shows every single year, the appeal of classic cars has never waned and still remains as strong as ever. There is a timeless appeal of buying and owning a classic car like the Land Rover Defender, a true British icon on and off-the-road, and this is for many reasons. 
First of all, there is a sense of nostalgia with classic cars like the Defender. These vehicles exude nostalgia and embody timeless design elements, with distinct aesthetics and iconic shapes that have stood the test of time. Quite simply, there is nothing similar to the inimitable Defender, so this makes them extremely desirable amongst enthusiasts and collectors.
Owning a classic car allows you to have your own personal piece of automotive history, as well as, individually appreciate the artistry and magic of one of the industry's greatest creations. Classics provide a unique driving experience that cannot be matched by a modern vehicle.
The Defender, for example, is a pure off-roader, capable in any environment – no matter how challenging or unforgiving. Therefore, it offers a unique and immersive experience, a throwback to driving many decades ago. You will be able to go off-road and explore remote areas, enjoying a more hands-on driving experience that you won't have had before.
Lastly, there is also an investment potential with a classic Defender. Adored and renowned all over the world, the Defender, if well-maintained and restored, is a very sound investment. Over time, it can appreciate in value, and should you wish to sell your vehicle, you may be able to achieve favorable financial returns. The rarity of classic Defenders makes them appealing as an investment.
Interested in Classic Defenders For Sale?
Owning a classic Land Rover Defender offers a wealth of benefits from the immense nostalgia and special driving experience to the huge investment potential. If you're thinking about starting your own Land Rover journey and want to enquire about Land Rover Defender classic cars for sale, then TATC is the place to come.
We specialize in Land Rover Defenders 110, 90 and 130. At our UK-based workshop, we have a team of highly skilled automotive engineers who restore and customize Defenders to suit clients' personal needs and requirements. We offer an excellent collection of classic Defenders to buy, as well as comprehensive restoration services.
No matter your needs or requirements, we're committed to ensuring that you find your dream Defender. To embark on your Defender ownership journey today, please contact us. You can drop us a message via the online form on our website or contact us directly at hello@tatc.us.com and we'll get back to you as quickly as possible.