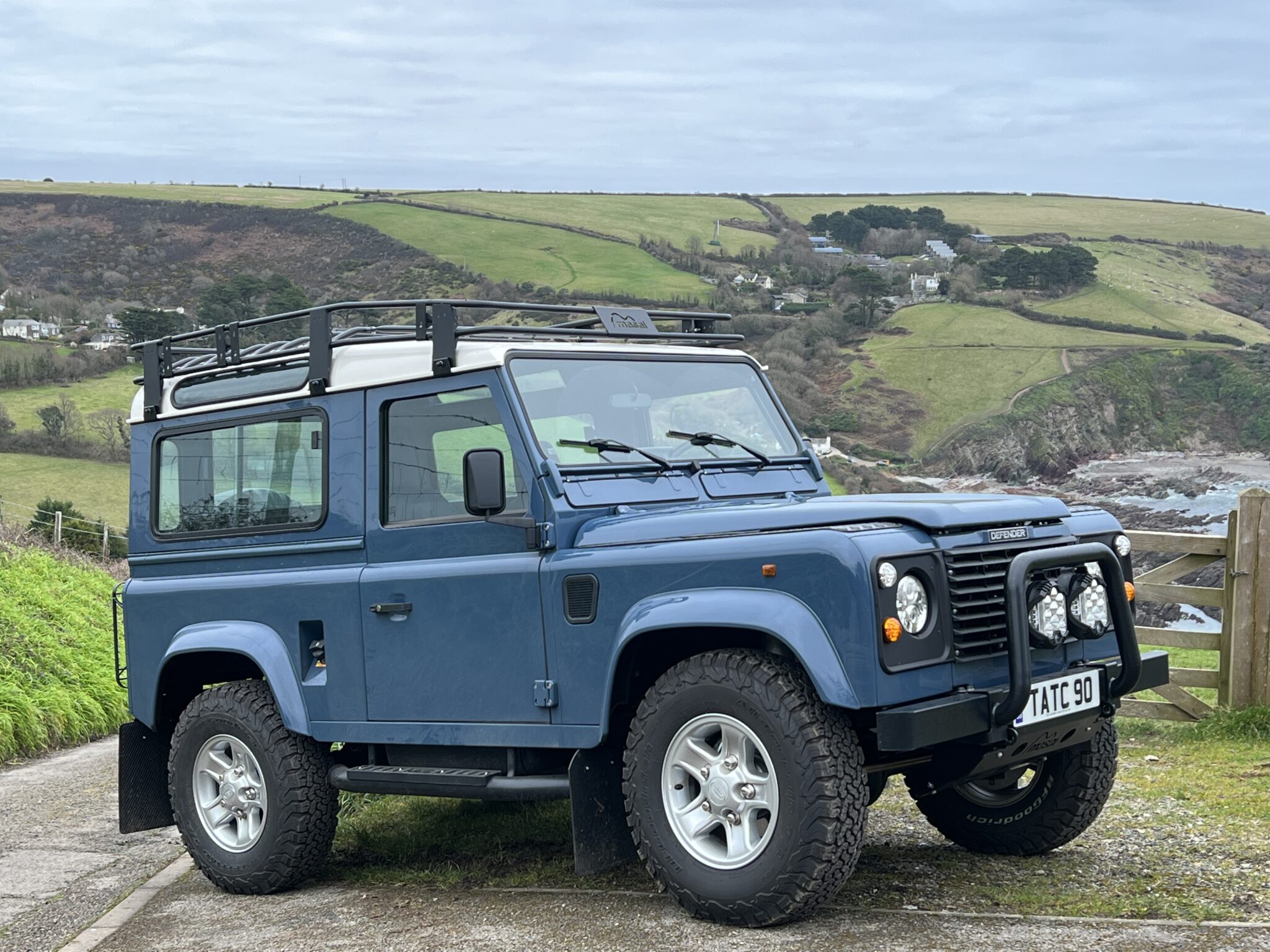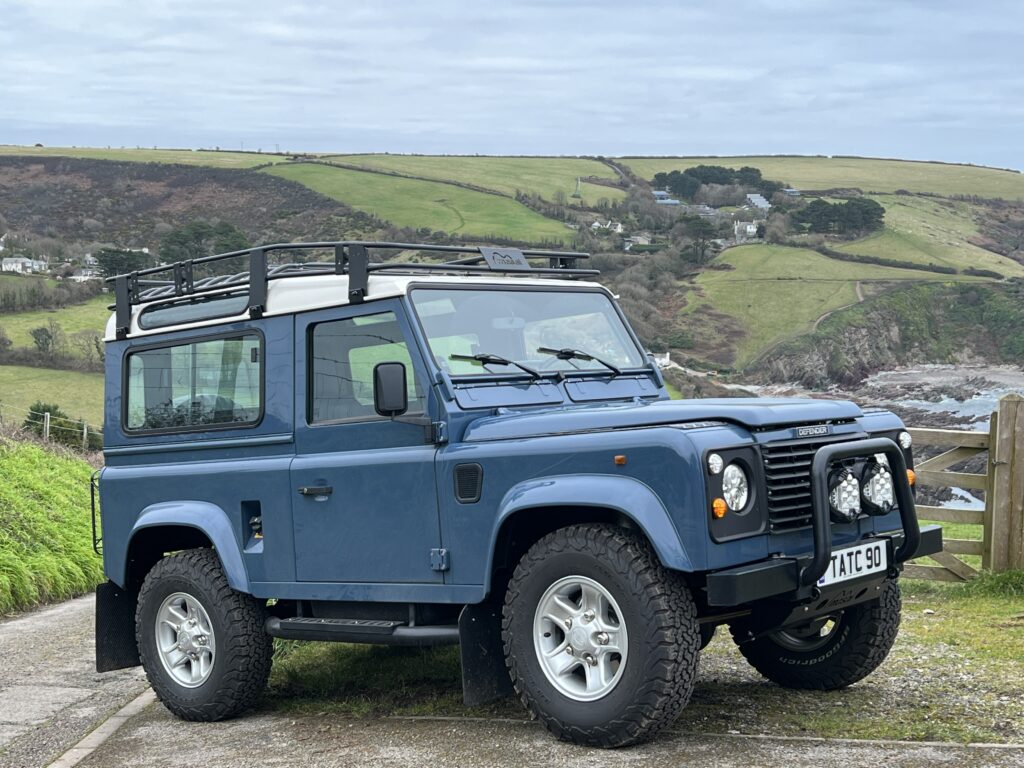 When you hear the words 'British automotive icon', the legendary and ubiquitous Land Rover Defender is most likely one of the first images that comes to mind. Revered and adored all over the world, the Defender has been a constant in British motoring history since its introduction in 1948.
Owning a Land Rover Defender is an unrivalled experience that simply cannot be replicated. It's a once-in-a-lifetime opportunity to possess a vehicle that is truly timeless, and will continue to be passed down through generations long into the distant future.
As the owner of a Defender, you can create your own story and embark on your own journey with a restoration of your beloved 4×4. Restoring your Defender can unlock its absolute potential, elevating it to new heights and levels that it's never reached before.
In this post, the TATC team explores the myriad benefits of customizing your Land Rover Defender, as well as discovers some of the most popular customization options available. Keep reading to find out more and get inspired for your Defender's customization journey.
Benefits of Customizing Your Land Rover Defender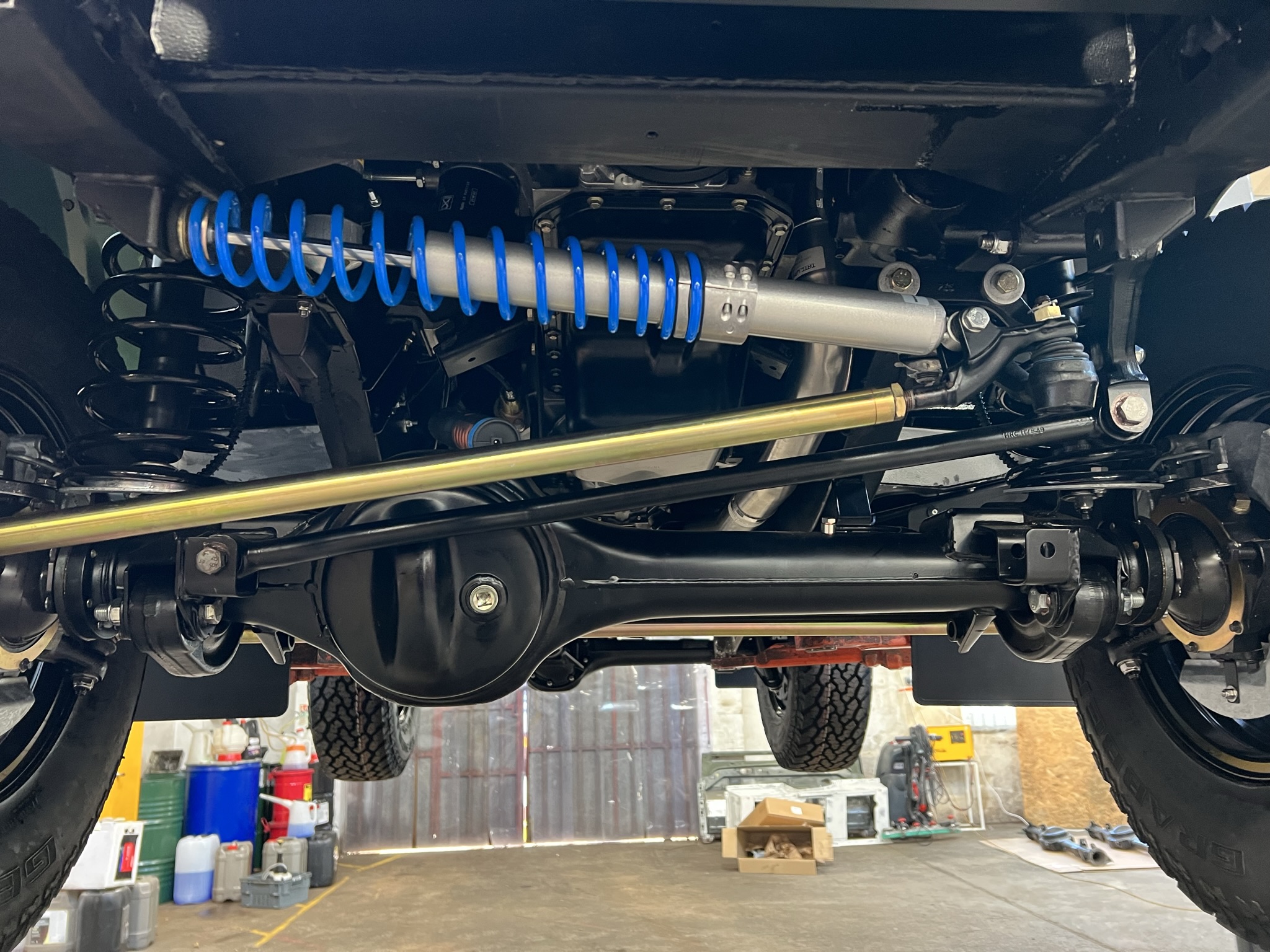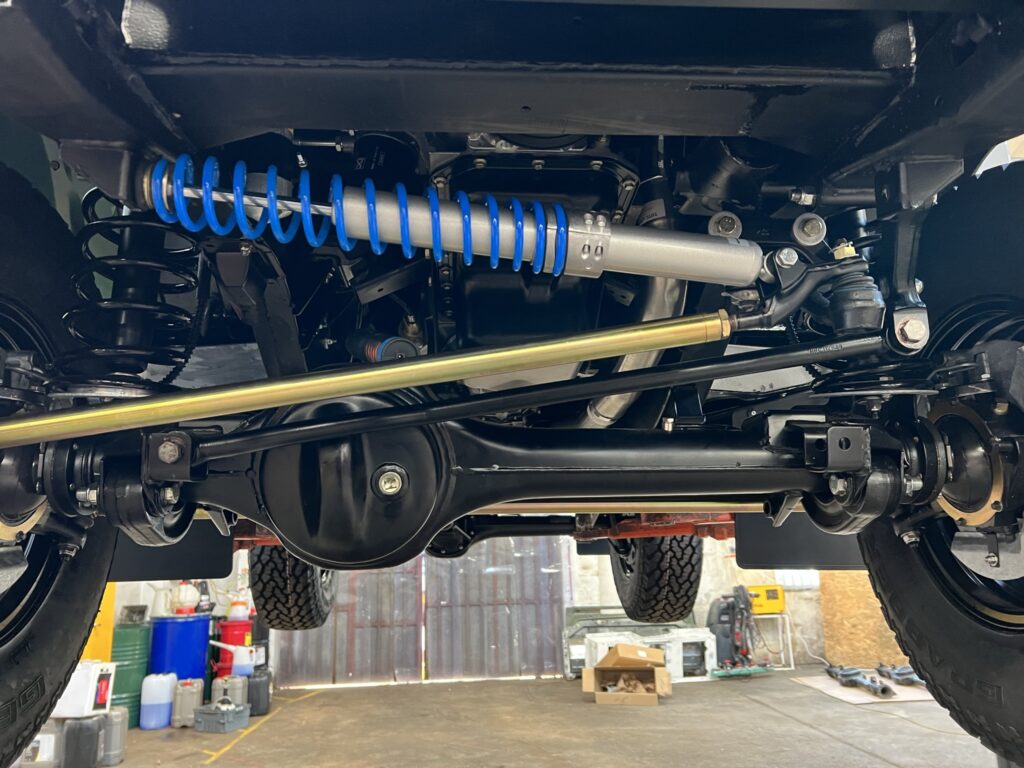 Customizing your Defender is an incredible adventure that will allow you to redefine this British-made, global icon. It's an opportunity to imprint your own personal mark on a legend, reshaping and redesigning it to meet your exact specifications and requirements.
When you customize your Defender, a major benefit is that you'll be able to reimagine your vehicle in your own distinct style and taste. At TATC, all of our customizations are delivered to our clients' bespoke specifications, giving them full control over the direction in which they travel with their Defender.
By working with our expert team and customizing your Land Rover Defender, you'll be able to improve and upgrade the performance of your 4×4 in every single possible way. Our customization will significantly boost the performance of your vehicle, making it more robust, stronger and capable in any environment, whether you're on the roads or on the dirt tracks.
The performance upgrades that a customization delivers will be reflected in the driving experience you have when you're behind the wheel. A customized Defender will be even more of a pleasure to drive, upgraded with extra comfort, safety and style across the entire vehicle. It'll feel more comfortable to drive, and you'll have a more enjoyable experience overall.
In addition to this, customizing your Land Rover Defender will help preserve it for future generations, safeguarding it for the next owner, whether it's being passed down to a younger family member or is ending up in the hands of a new buyer. With customization and restoration, your vehicle will be better equipped, providing even more durability and capability.
It'll be upgraded in quality across all aspects of the vehicle, so it'll be capable of performing well for many years to come in the future. Overall, customizing your Land Rover Defender will leave it in better shape and performance than when it originally left the Land Rover factory. Your 4×4 will be restored to the highest modern-day standards, whilst retaining all of its charming historic capabilities.
Exploring Popular Customization Options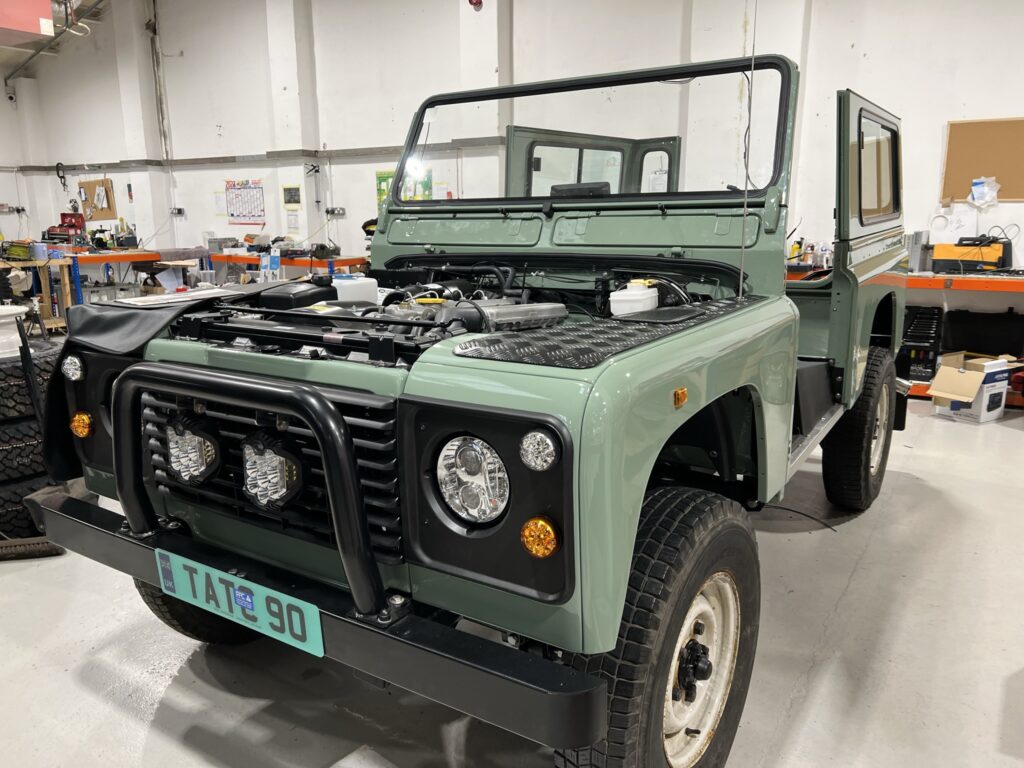 Ultimately, when it comes to how you decide to customize your Defender, it's entirely your choice as the owner of one of these worldwide icons. There is an incredible amount of diversity available in terms of customization, and a wealth of directions you can go in. To give you some inspiration for your customization journey, we've taken a look at some of the most popular options below.
A popular customization choice is to customize the interior of your Land Rover Defender. The interior can be modified in a variety of ways, according to your personal style and preferences. For instance, you can choose the option of the finest leather, a genuine wooden steering wheel and quality instrumentation.
Each of these popular options will enhance the overall look, feel and style of your Defender's interior. Not just this, but they'll also improve the comfort of your vehicle, making it a more comfortable and pleasant passenger experience for everyone on-board. With all our interior modifications, we will always ensure that both captain and passengers have ample leg room.
Another highly sought-after customization choice that many Defender owners go for is to upgrade their 4×4 with modern day conveniences, bringing it into the 21st century, whilst retaining its historic original style and aesthetic.
Modernising your Defender means adding a number of different innovations and technologies to your vehicle. These can include: modern air-conditioning, heated seats, Android Auto and Apple CarPlay, full leather, enhanced heating, enhanced lighting and more. Each of these enhancements will update your Defender, transforming it into a vehicle that's as advanced as one that left the factory yesterday.
Land Rover Defenders – whether the Defender 90, Defender 110 or Defender 130 – can also be chosen with hard or soft top options. Soft tops are particularly popular for Defender owners living in the more sunny states. It's one of life's greatest pleasures to be driving your Defender with the top down in summer.
Lastly, to add to both interior and exterior customizations, drivetrain customizations can be made to create the most perfect Defender possible. Your Defender will have all the power you need with a choice of Classic 300TDI Diesel or Gas V8 options, making it the strongest and most robust vehicle around.
Interested in a Customized Land Rover Defender?
At TATC, preserving and enhancing Land Rover Defenders for future generations is what we do best. Our highly qualified, artisan, automotive engineers can unlock your Defender's potential, guiding you through the customization process every step of the way. We can maximise your custom Land Rover Defender's performance, creating a 4×4 that's ideal for your demands.
With a bespoke Defender, you'll be able to create a new legacy for this global icon, and enjoy an unparalleled ownership experience that you won't find with any other vehicle. If you're interested in custom Land Rover Defenders and are considering starting your journey, then please contact TATC today. You can contact our team by dropping us a message via the online contact form on our website. We will get back to you as soon as possible.