Classic Defenders hold a special place in the hearts of automotive enthusiasts all over the world. With its iconic design and legendary off-road capabilities, the Land Rover Defender has cemented itself as a timeless classic, still in incredibly high demand today.
As time has gone on, technology has advanced and demands have changed though, meaning the idea of what a classic Defender looks and feels like has evolved. Many owners have found themselves torn between preserving the vehicle's original charm and incorporating modern features and comforts.
This is where the concept of "Restomod" comes into play. Essentially, a restomod is a classic car that has been both restored and modified. With the popularity of restomods continuing to grow, we've written an informative post that delves deeper into what they involve, and how Land Rover Defenders can be restomodded with modern parts and technology.
Keep reading to learn more.
What are Restomods?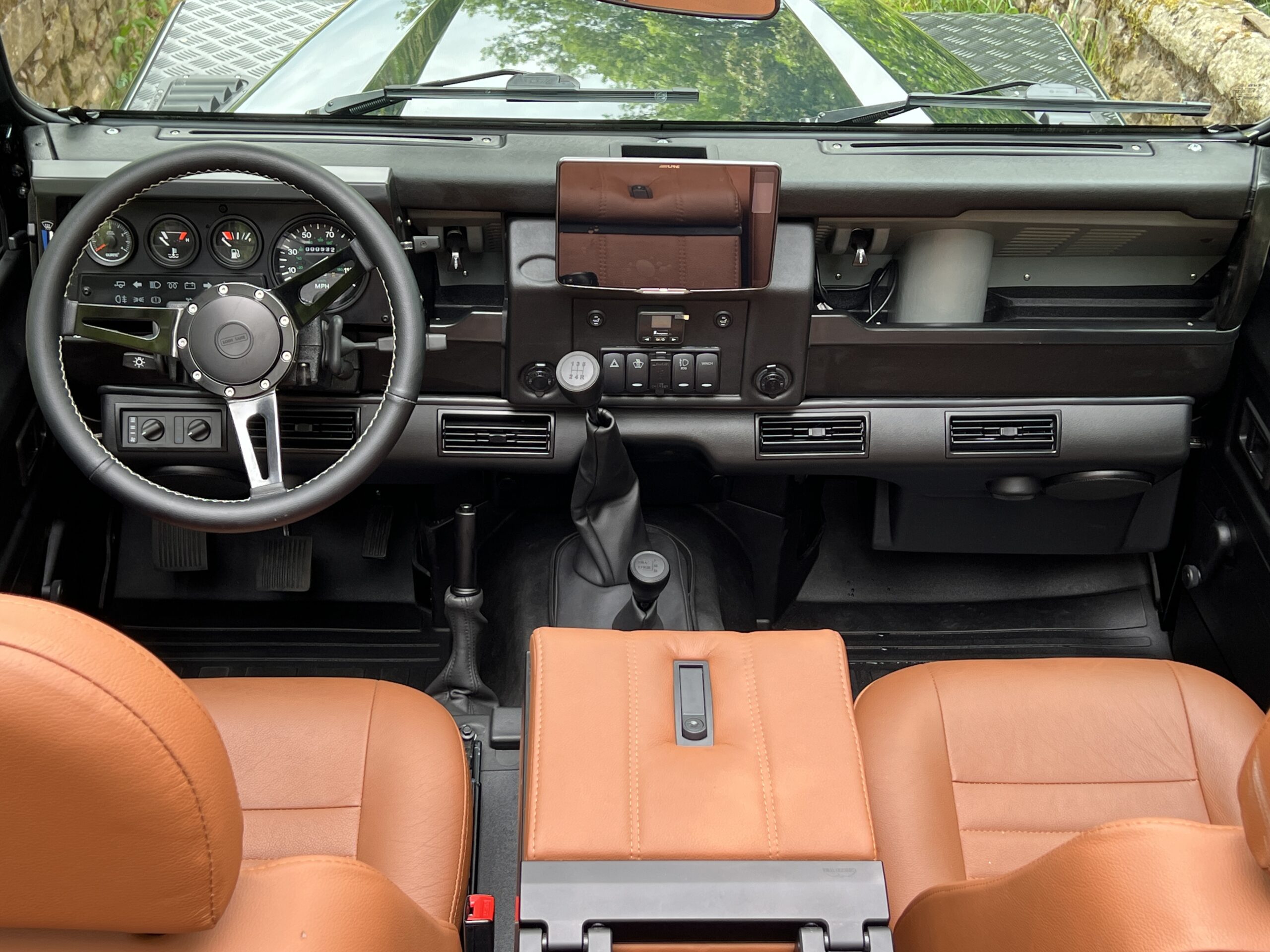 The term, Restomod, is a portmanteau of "restoration" and "modification". It refers to the process of restoring and upgrading classic vehicles with modern components and technology. In recent decades, restomods have gained immense popularity among automotive enthusiasts.
This is because they're perfect options for those who seek to preserve the timeless beauty of their vintage car while enhancing the performance, comfort, and safety too. Typically, a restomod involves replacing or upgrading various components such as the engine, transmission, suspension, brakes and interior features.
At the same time, the iconic design and charm of the original vehicle is fully retained. Ultimately, the objective is to strike a perfect balance between the classic aesthetics and contemporary advancements.
By incorporating modern engines, electronic systems and advanced materials, restomods offer improved power, reliability, fuel efficiency and handling compared to their original counterparts. They often feature enhanced comfort features like modern air conditioning, upgraded audio systems and modern interiors, providing a more enjoyable driving experience.
Overall, restomods enable enthusiasts to create unique, personalized vehicles that capture the spirit of the past while meeting the demands of modern driving. Each restomod project is a work of art, showcasing the craftsmanship and creativity of automotive engineers who can blend the best of both worlds into one stunning masterpiece.
Restomodding With TATC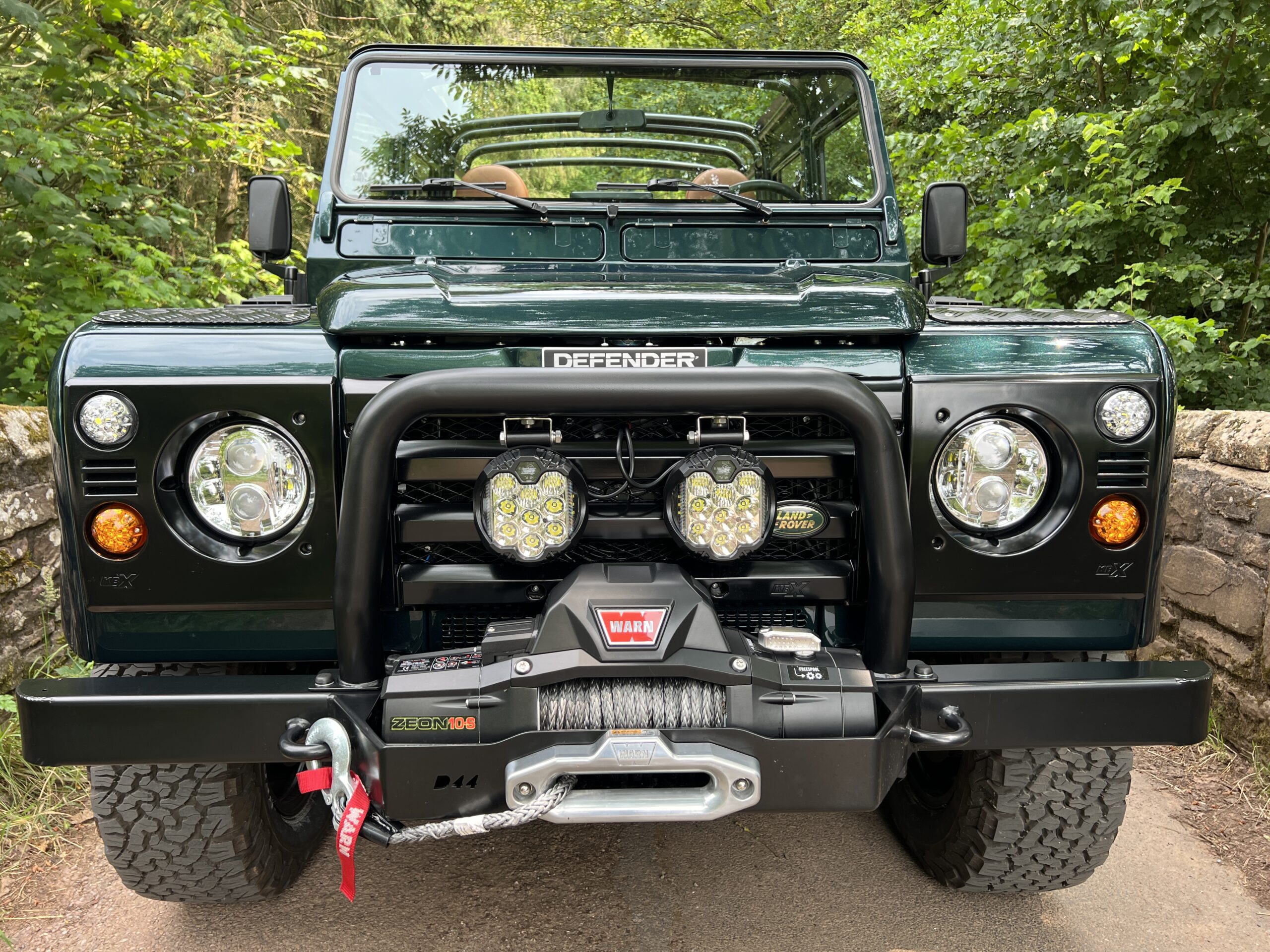 Here at TATC, we specialize in custom-built and restored Land Rover Defenders. Living and breathing Defenders, our team of highly-skilled and qualified automotive engineers can transform your classic – both preserving its heritage and seamlessly incorporating modern technology and comforts.
Our meticulous approach involves our experienced team restoring your classic Defender to your bespoke specification. Every single panel, nut, bolt and piston will be precisely engineered and made to guarantee that you receive a stronger, more robust, more capable and better-looking Defender than before.
Now, let's take a look at some of the potential restomod options available:
Powertrains are essentially the heart of your vehicle. At TATC, we offer clients a number of different powertrain options to suit an array of different needs. We only fit newly remanufactured engines and transmission.
Each of our Defenders – from the 90 to the 110 and 130 has a choice of Diesel or Gas Engines and EV option. All of our engines will improve the vehicle's performance, and upgrade its reliability and drivability too – making sure it can conquer any terrain comfortably.
During a TATC restoration, we remove the chassis and carry out full chassis restoration. The chassis is shot-blasted to the bare metal and minor welding and repairs are made. Then, it is spray galvanised, primed and epoxy coated.
Following this, the chassis is ready for suspension, brakes and axles. All brakes and brake lines are replaced, and new ventilated front disks, new disks and pads on the rear are installed. All in all, the work will maintain the Defender's legendary toughness and provide better handling and capabilities.
Restomods by TATC go beyond mechanical enhancements; they also focus on upgrading the interior and integrating modern technology. The classic Defender interior can be expertly reimagined, blending vintage aesthetics with contemporary materials.
For example, the custom interior can feature the finest leather, genuine wooden steering wheels and quality instrumentation. As well as this, it can be enhanced with modern conveniences like air conditioning, heated seats, enhanced heating and upgraded lighting.
If this isn't enough, you can really make your Defender a 21st century one with the addition of Android Auto and Apple Car play on a modern infotainment system. Each of these upgrades can give you the optimal contemporary driving experience in a true classic.
Lastly, restomods also take into account safety and convenience too. This means during a TATC restomod, your Defender can be upgraded in both of these areas. For example, you can have a heavy-duty winch or roof rack added, both of which are superb additions if you're an explorer looking to traverse multiple terrains or environments.
Interested in a Restomod Land Rover Defender?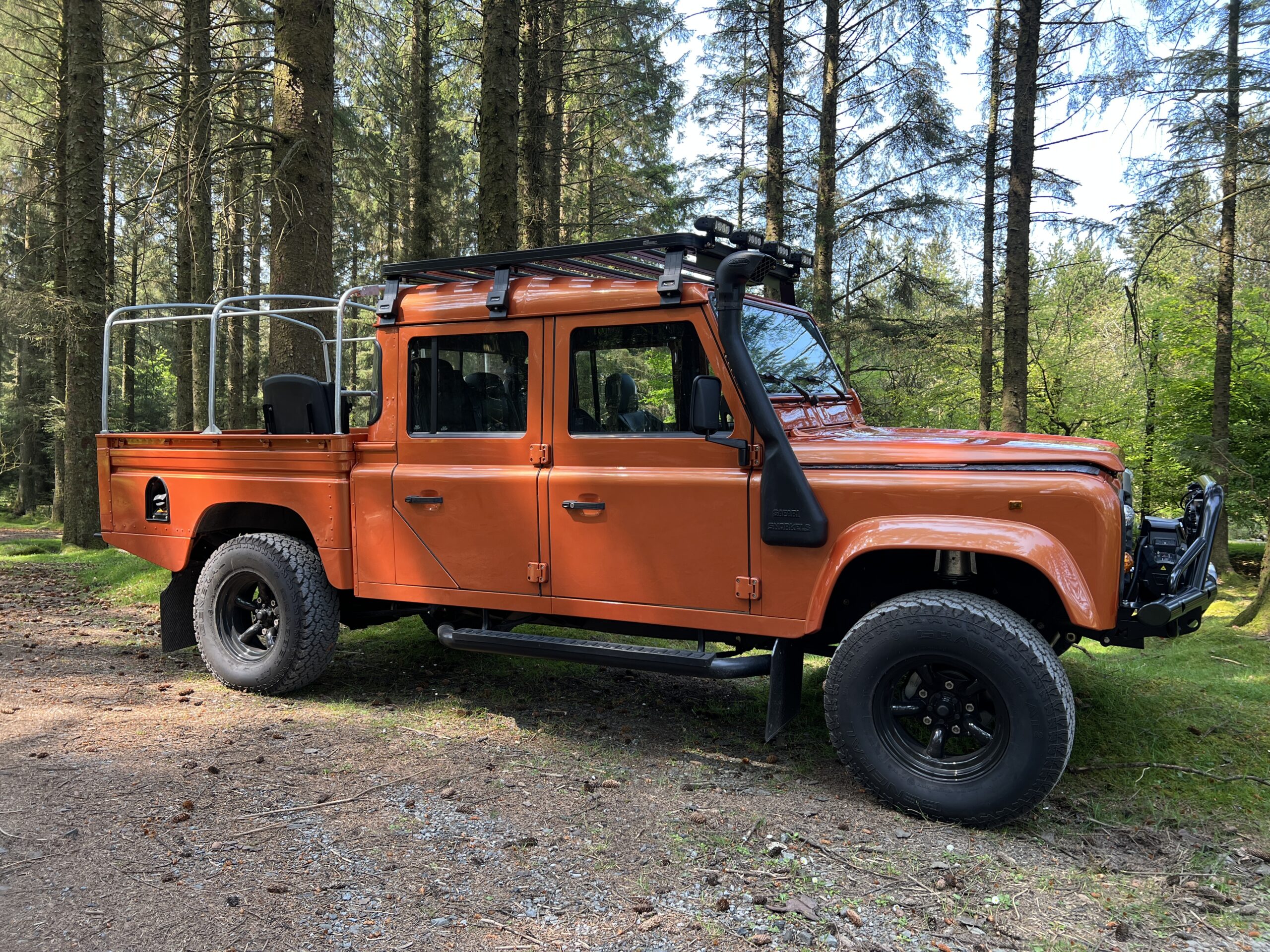 Now that you know more about restomods, and the extensive range of ways you can restore and modify your Defender 90, Defender 110 or Defender 130 to suit your modern needs – if you're interested, contact the TATC team today. 
We're on-hand to discuss your bespoke requirements today; our team of Defender experts can manage your restomod project from start to finish with the utmost care and attention to detail. Please contact us via the online form on our website's contact page, or drop us an email at: hello@tatc.us.com and we'll get back to you as quickly as possible.