Whether you're driving in the city, or adventuring on rural tracks in a remote part of the country, the classic Land Rover Defender 130 is the perfect go-anywhere, carry-anything vehicle. It effortlessly combines practicality, comfort and style, and with modern restoration can become even more powerful and capable.
If you're someone who is looking for a classic that's equally as capable in a rural environment, as it is in an urban one, then the Defender 130, with its vast size, flexibility and one-of-a-kind design is the ideal companion for your adventures.
In this post, we discover what makes the Defender 130 an excellent choice for navigating the diverse terrains of the US – keep reading to find out more.
The Defender 130: A Quick Introduction
The Defender 130 is the largest and most versatile vehicle in the Land Rover Defender family, offering seating for up to six passengers in the front two rows while also featuring a utilitarian rear pick-up tub for tools or messy items. 
It is well-renowned for its impressive capabilities, comfortable travelling anywhere and carrying anything. It offers the standard top 4×4 performance expected of a Defender, and with restoration and customization, owners can enjoy custom-made interiors and exteriors with various powertrain options available too.
Overall, the 130 model is the epitome of rugged, flexible design. The vehicle is the premier choice for those looking to stand out and with the longest wheelbase in the Defender lineup, the added comfort provided is superior.
What Makes the 130 Model Special?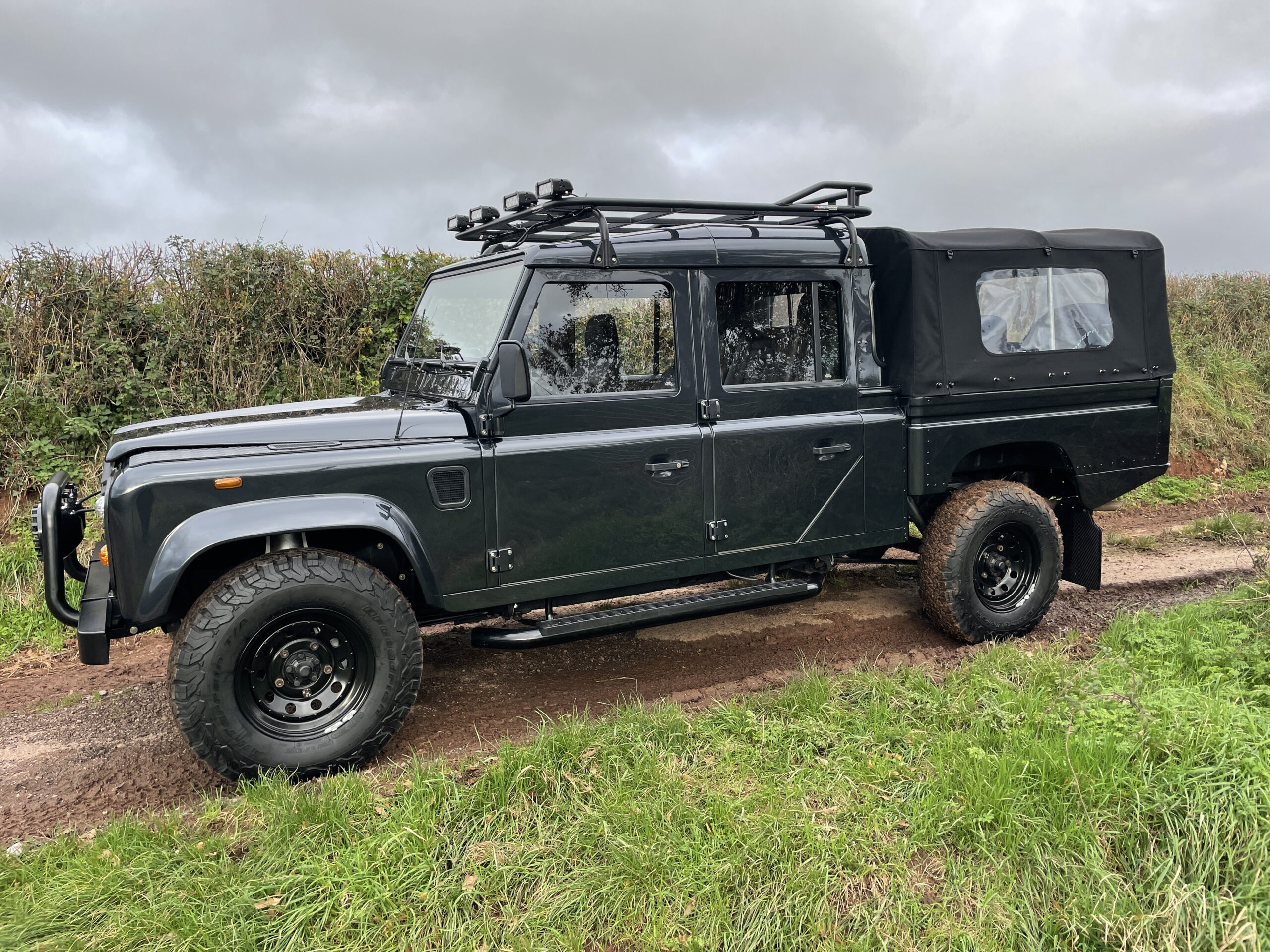 An instantly recognizable classic, the Defender 130, like the Defender 90 and Defender 110, is a unique vehicle that has so many characteristics which make it special. Below, we'll discuss a few of them:
Versatility Across Multiple Environments
Defender 130s are built to tackle challenges head-on. In urban environments like New York City, Los Angeles, or Chicago, the Defender 130 will excel in maneuverability and agility, comfortably navigating its way around busy city streets and districts.
With a robust structure, extended wheelbase, and spacious cabin, the Defender 130 is similarly well-suited for tackling the natural terrains that rural America has to offer – whether you're venturing in the Rockies in Colorado, the Appalachian Mountains, or the expansive deserts of Nevada.
Practicality for Everyday Use
Beyond its versatility, the Defender 130 offers exceptional practicality and functionality. With ample cargo space, this model is perfect for grocery runs, camping trips, or transporting large items.
It can easily seat up to six passengers in the front two rows, so it's ideal for family outings or group adventures. Simultaneously, the rear section offers a utilitarian pick-up tub that can house tools, luggage, or even livestock. With plenty of passenger and cargo space, the 130 has a clear competitive edge over other vehicles in terms of adaptability to different lifestyle needs.
Though the Defender 130 embodies a classic appeal, it doesn't compromise on modern-day comforts. When you restore your 130 model, you can gain a bespoke interior, featuring leather upholstery, ambient lighting, and an advanced infotainment system with Apple Carplay and Android Auto.
Each of these modern amenities blend seamlessly with the vehicle's timeless design, and create an ideal marriage of the past and the present.
Want to Own a Land Rover Defender 130?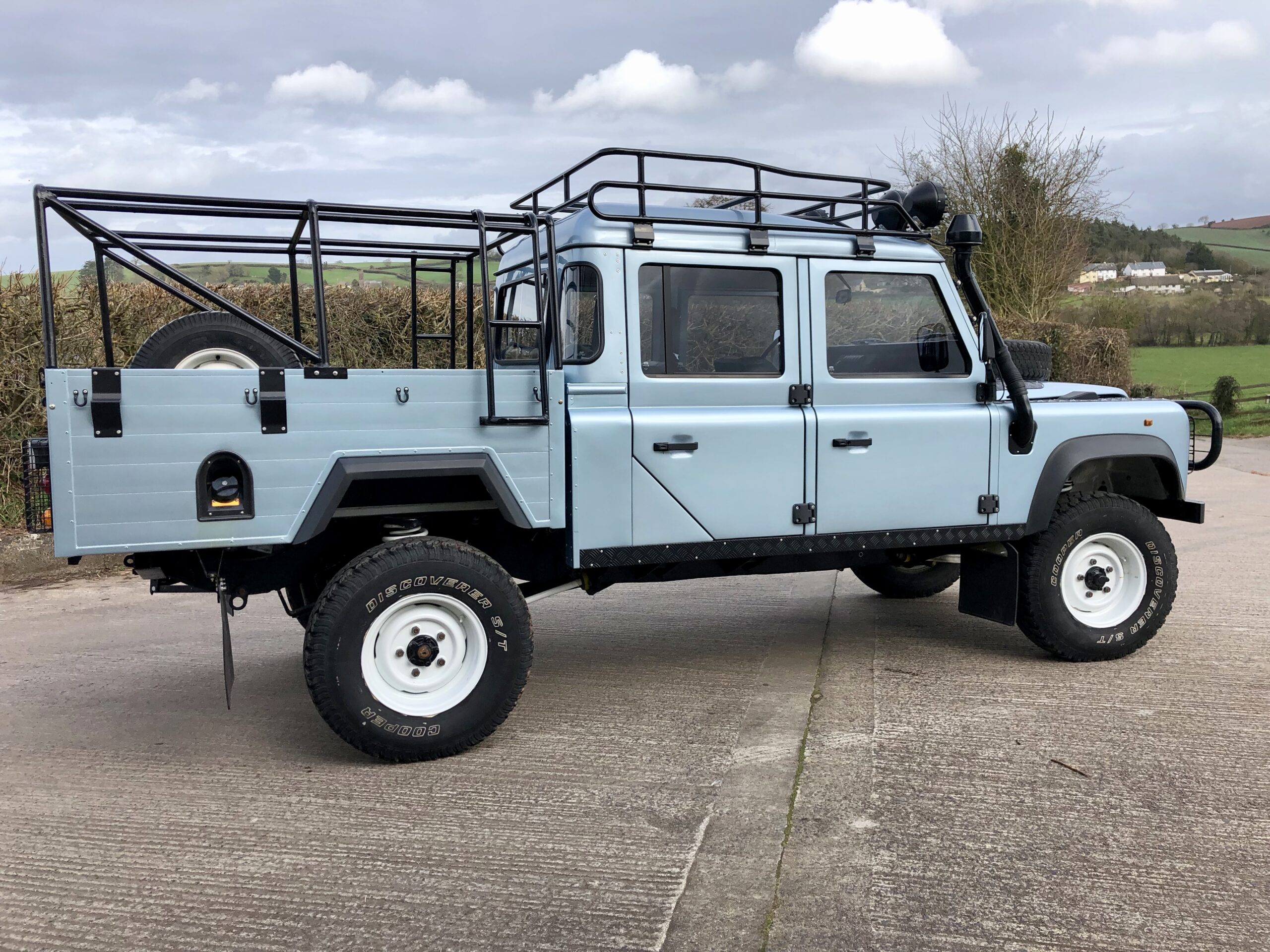 No matter whether you're a city dweller or country person, the old Land Rover Defender 130 is the eminent choice of off-road vehicle for all your needs and requirements. It thrives in diverse environments, whether it's the historic streets of Boston, the modern metropolis of San Francisco, or the rugged trails of Moab, Utah.
Excelling where other vehicles hesitate, the 130 delivers a unique blend of luxury and functionality, adapting to any environment it's placed in. If you want to own a classic Defender 130, then TATC is the place to come.
Welcome to TATC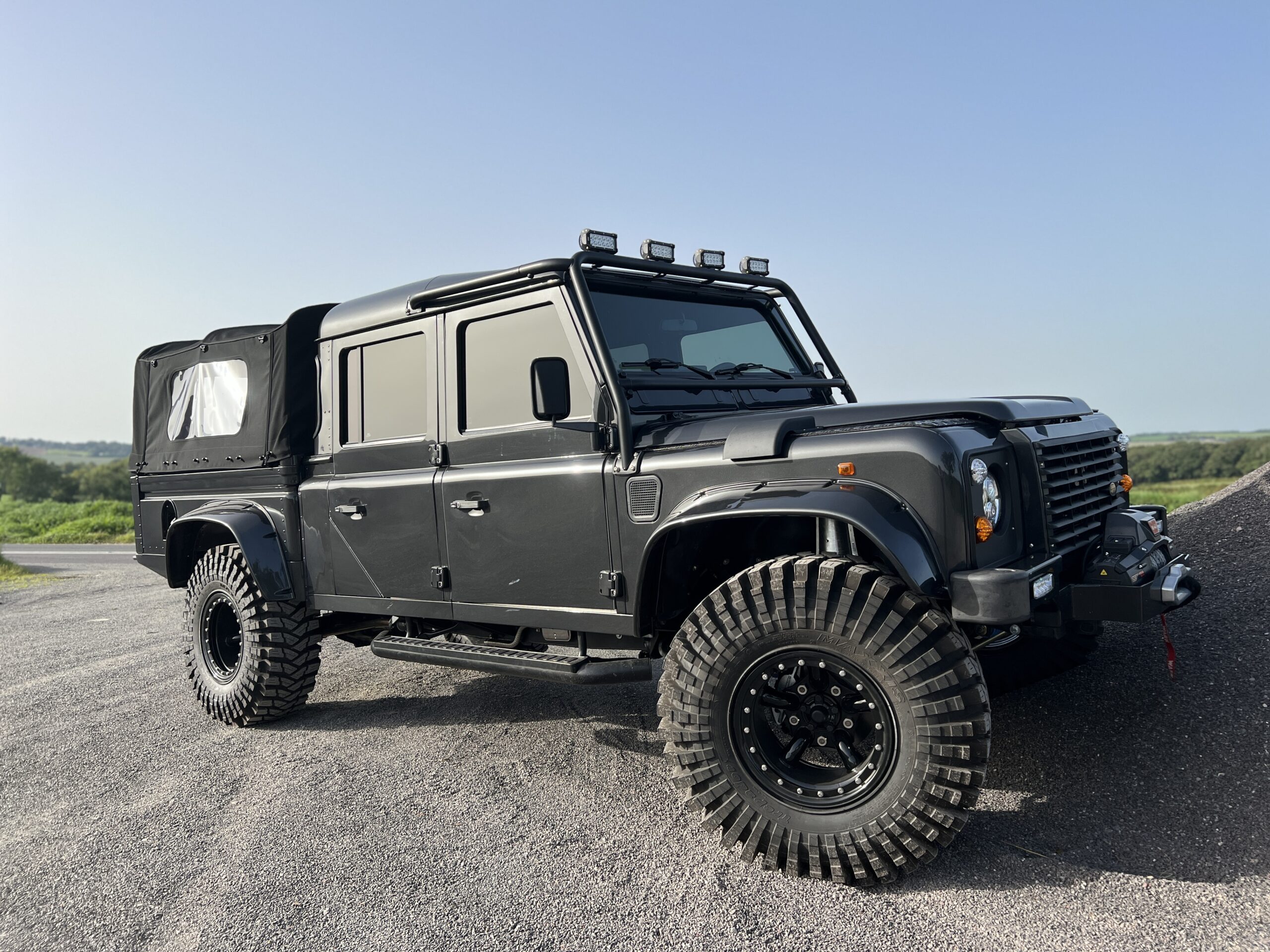 Here at TATC, we specialize in custom restored Defenders, working with all models from the 130 to the 110 and 90. Our team of qualified, artisan, automotive engineers can restore and revitalize your Defender 130, according to your individual needs and requirements. 
The journey is a meticulous undertaking, requiring scrupulous care, over 1000 dedicated hours, and a keen eye for detail. But, the end product isn't merely a revamped, high-performing, and resilient vehicle; it is a Defender 130 that is a tribute to automotive heritage, skilled craftsmanship, and fervor.
If you're looking for experts in classic Defender 130 restoration and modification, we're the company to choose. Our comprehensive process involves disassembling the Defender down to its core elements, followed by a rigorous inspection, repair, or replacement of each individual component.
We artfully combine premium-quality parts with contemporary features, transforming the Defender 130 into an ideal amalgamation of ageless allure and modern luxury. To learn more about our Defender restoration services, reach out to us today. You can drop us a message via our website's contact form or email us at: hello@tatc.us.com.